Author Bio:
Eric Coene is RD&D Group Manager, Ron Kent is Advanced Technologies Development Project Manager, and Matt Gregori is Clean Energy Technology Scout for Southern California Gas Company, a Sempra Energy Utility.
PUF is excited about the Fortnightly Top Innovators 2021, because their stories are inspiring and uplifting. It's what we all need after a most trying and unusual pandemic time in our lives. It's about looking to the future and making it better.
PUF's Steve Mitnick: What is the SoCalGas Research Development and Demonstration program?
Eric Coene: We believe that innovations and the rapid development of technologies are vital to meeting the climate goals of our state. To that end, we're focused on technological innovation that seeks to decarbonize many aspects of the natural gas value chain. 
Ron Kent: We're blessed in the state with many challenges, but the state has also equipped us to develop solutions. The RD&D program is supported with enabling legislation. Our RD&D program is actually codified.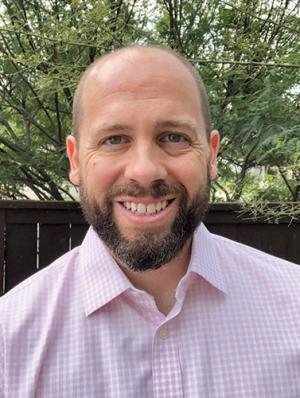 They did that to continually improve safety, efficiency, and environmental quality. In order to get to where we want to go, we need to fund the research to help make that happen. We're unique in that for a lot of what we work on, other states have not cared about as much, at least in the past.
Therefore, we needed our own RD&D program. We have one of the few programs in the country like this. It's the only program of its kind in the state of California because we're a gas-only utility. We've got different challenges than the combined utilities.
PUF: Do you have help?
Matt Gregori: The team is larger. We have a number of project managers, and we have some other groups. The RD&D groups span the entire value chain of the gas system.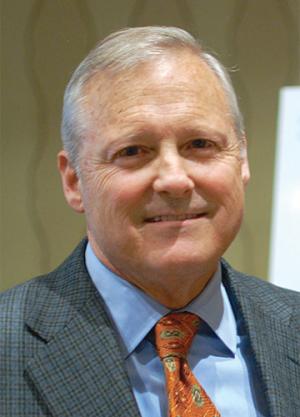 Ron's been my mentor since I've been on the team for about five years. He's got a long history in this space and has spearheaded a lot of the advanced technologies for what we're showcasing today.
Those have been in the works for years. He's been a leader in developing the relationships, projects, and technologies we're seeing come to fruition because of a lot of hard work.
We have a whole group of subject matter experts in various areas. SoCalGas set a mission to be the cleanest, safest, most innovative energy company in America, which is an audacious goal. As an RD&D group, we're a small component of the gas company of large utility. 
We're on the cutting edge trying to identify the technologies that are going to get SoCalGas in California to achieve those goals. We're out there looking for the newest technologies that are going to decarbonize our energy system.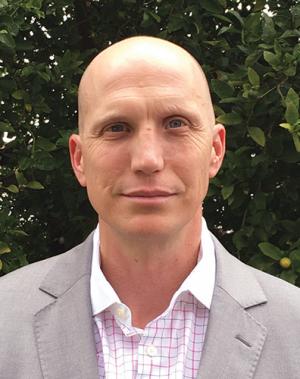 PUF: Do you each have a specialty?
Eric Coene: I don't necessarily have a specialty like Matt or Ron. They have more of a technical background than I do. For the last few years, I have been in more commercial and finance-oriented roles.
That's my background and the perspective I bring to the team. I look at the potential projects that we may participate in and then how we or others could commercialize them down the road so our customers can access the technologies we are developing.
Across the value chain there are many types of projects that our team looks at. But if you take a step back, what we're looking to do is larger than both our team and our company.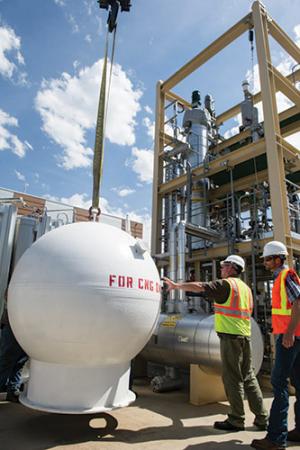 We are attempting to help California evolve from its current energy structure to one that predominately uses clean energy in the form of both clean molecules as well as clean electrons and is much more decarbonized. What we're doing is we're making the seed investments in RD&D today that will hopefully lead to that reality down the road.
Ron Kent: I focus on what we call low-carbon resources. That's what I think of as two sides of the same coin. One side is a transition to hydrogen. To some extent it's also renewable natural gas because we can put renewable natural gas in our pipeline now. 
We are not allowed to put hydrogen in yet.
It's kind of hydrogen RNG on one side of the coin. The other side is carbon dioxide capture and utilization, preferably turning it into something valuable to prevent it from ever going into the atmosphere.
Whether it's worst-case scenario or not, you can return it underground where it came from. But preferably we turn it into some solid material. Let's say it's roofing materials, as that is a huge market, and that sort of thing. If we can take our carbon dioxide and put it into various building materials, that would be a huge step forward. Those are the two, hydrogen RNG, and then carbon capture utilization and storage.
Matt Gregori: Ron's working on the supply side. He's making the renewable gas and the renewable hydrogen, to put it in the pipe. Then most of my projects are on the demand side. It's figuring out, how do we put that to use for our customers, whether it's in power generation, transportation, or a thermal application.
Hydrogen is a big deal right now. We're seeing a lot of work on fuel cells in stationary applications for power gen and in the transportation space. We're trying to push that forward to decarbonize those sectors. Then it's how can hydrogen play a role in stationary or building appliances and help decarbonize that sector?
As far as our group dynamic, Eric is the leader. He's got a commercial development background and he's trying to keep us on track, focused, and help us develop new technologies so they will be commercially viable.
Ron is the visionary on the team. He's looking out ten or twenty years, trying to think about things other people are not thinking about yet. I'm the process person. If there's paperwork to be pushed through, I will get that put together.
PUF: What's a typical day like, and how'd you get to this point?
Eric Coene: There isn't a typical day in our department. But one aspect that I enjoy, and something we spent some time developing is our project concept review committee meetings. That's where our program managers bring forth proposals on technologies, research or demonstration proposals they're looking to undertake.
It's a broad discussion about the merits of a particular proposal, and how well it fits into what we at SoCalGas are trying to do, but also more broadly into what California is trying to do. Does it align with California's initiatives for decarbonization? How does the project seek to improve on the current state of the art? How does the project provide a benefit to our customers and especially those in communities that are the most impacted by pollution?
For me, it's witnessing the thoughtfulness that goes into the proposals and taking part in the ideation that occurs during that meeting that is truly enjoyable.
Ron Kent: What's interesting about what we're doing is it's highly creative and interactive. We're not getting our hands dirty in a lab, sadly. But we collaborate with third parties, the national labs, leading universities, and research institutes, like JPL and Caltech.
Its critically important that we also work with special purpose companies or startups that become commercialization channels for the technologies we create. Ultimately, getting technology to customers is key. 
We spend a lot of time interacting with technology developers and commercialization partners.
Then, we take time to step back and think about what is important. Matt told me once that we do thesis-based investing, and I thought that was a good way of describing it. We have a thesis, and we pursue that.
We have certain things we want to accomplish, and we try to focus on those. We try to go find technology solutions rather than wait for them to find us. One thesis is that our natural gas pipeline system is going to be essential for the future of renewables in the state.
Many people don't believe that, but we do. We're dedicated to finding ways to repurpose the gas grid to deliver and support renewable energy.
Fifteen years ago, we were thinking, carbon dioxide is going to be important. Maybe we can envision a pipeline system where natural gas goes one direction and carbon dioxide goes the other direction.
It goes back into the ground where it came from. We've been at it for a long time and now it's beginning to pay off.
Based on those strategic constructs, we then go find the technologies. I worked in different parts of the company before coming this position. One thing that was an important threshold event was working in the development of the natural gas vehicle program.
I was one of the few people here involved in that at the beginning. It was an important lesson about the impact a utility can have. We didn't have any natural gas buses for example, in Los Angeles in the 1980s. By 2011, LA Metro had retired its last diesel bus. 
All of them are running on natural gas now and the air along those bus corridor is measurably cleaner. That had a lot to do with SoCalGas working to develop technologies and working across the country with other utilities to make that happen.
Maybe the end of the story ultimately will be hydrogen, but it certainly is a good lesson that utilities can have a powerful impact. 
Matt Gregori: One of the technologies we talked about in our submission was Twelve, which is an electrochemical carbon dioxide reduction. We found them at the rocket fund pitch competition at Caltech.
It's the startups giving five-minute presentations, but that happened to align with one of our theses, which is using electricity to make renewable natural gas. We helped them develop their technology around that.
We're always out with the technology incubators at the national labs, talking to startups, and researchers at universities. We're talking to community-based organizations to understand the needs of our customers. 
We're meeting with folks within SoCalGas and other utilities to say, what are the challenges we're facing as utilities, but also what are our customers facing? They need to decarbonize, and we need to help them. Our job is to find the technologies that are going to help our customers meet the requirements set forth by the state or the country, even the world at some point.
It's a fun job. Most of my career I've been in clean energy technologies. I was mostly in fuel production. I ran biodiesel plants for a long time.
I went to business school and while I was there, I was talking about how I wanted to diversify and look at other clean energy technologies, be able to expand my portfolio.
One of my classmates said, you got to meet this guy named Ron Kent with the gas company who's doing amazing work in this space. I interned for Ron ten years ago.
I did a couple years in renewable natural gas after business school, but then came on board six years ago to the RD&D group because it was a great opportunity to look at so many different technologies.
Innovator conversations: