Author Bio:
Paula Gold-Williams is the CEO of CPS Energy. Clint Vince is Dentons Chair for U.S. Energy Practice.
Public power and cooperative power are big in our nation, and part of the future of environmental, social and governance issues. To find out more, PUF turned to CPS Energy, the nation's largest municipally-owned energy utility providing both natural gas and electric service to over a million consumers. That is in and around San Antonio, the nation's seventh largest city. Moderated by Dentons' Clint Vince, CEO Paula Gold-Williams explains what is happening with ESG in the company's large service territory.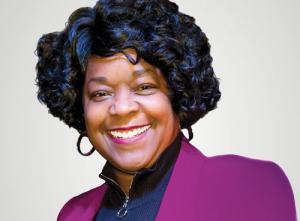 Clint Vince: You won the Energy Trailblazer of the Year Award. What are you doing with respect to ESG and why do you feel it's important?
Paula Gold-Williams: I'm excited there's a continued focus on ESG, but CPS Energy's journey is interesting. I believe every organization has to create its own journey.
What are they doing to improve their business model relative to caring for the environment? They need to think about sustainable solutions, all aspects, and that the governance they apply is associated with how they make decisions, all the way up to their board's oversight. That all has to stay in balance, but every organization is different. I don't believe there's one pathway or one process.
We provide all the energy needs for San Antonio, the seventh largest city in the United States. Before ESG became what it is today, there were a lot of discussions about the future of energy and how difficult it was to put new technology on the grid.
There was a lot of pushback to particularly renewables, solar and wind. Well before I took the helm of CPS Energy, predecessors had their eye on, we've got to continue to embrace change, and be part of exploring new technologies.
Think about, not just providing power, but doing it in the most responsible way. For over twenty years, we've been into renewable energy. Over a thousand megawatts of our seven thousand megawatts come from wind.
We have contracts that date back a couple of decades. We really got into solar in the 2010-2011 timeframe.
When I was coming in the industry seventeen years ago, we weren't calling it ESG, but I was paying attention from a financial standpoint about this concept called carbon principles. A lot of companies were.
They were thinking about how you show from an investment perspective that you care about the environment, and how big institutional investors, in particular, have been interested in investing their money based upon the principles of decarbonization.
You don't hear about those much anymore and I believe it's because ESG is growing and building, and it's gone beyond just the concept of energy companies thinking about carbon footprints. I believe we're only ten percent into where we should be, if that, because every organization has a carbon footprint.
At CPS Energy, we've had had our eye on it. We believe there's a meaningful way forward and everybody needs to be included. It's not just about those who produce energy, but how we choose to consume it. We want to support every industry thinking about how we make that transition so we can meaningfully make changes that are good for our planet.
CPS Energy's mission has been long-term, and foundational. It's helped to shape our vision 2020, and our Flexible Path strategy, where we're trying to keep everything balanced, but do it in the least emitting, cleanest way forward, while encouraging continued innovation.
Clint Vince: Describe how you have had to focus on your stakeholders, from day one, and how that has caused you to develop your People First initiative and other major initiatives.
Paula Gold-Williams: CPS Energy is community based. I was born and raised in this community and the fascinating thing for our company is we think in terms of how we have served a person's grandparent, parent, them, and now their children.
While customers are not stockholders per se, we treat our customers like stockholders. We have the pleasure and privilege to manage all the infrastructure and assets that it takes to keep the power flowing 24/7, 365.
We're doing it for our customers. The returns we get come right back to our community. They go to our owner, the City of San Antonio, which uses it to make sure other programs like police and fire see some civic improvement around our community; in turn, we're providing the service that is principle-based.
We think about that through our customer's eyes, and everybody is also seeing the increased interest in the environment. That's how we, as an energy company are choosing to find solutions. We find more kids in college, and in grade school, caring about the environment.
People basically believe that energy companies should be thinking about the most responsible way to manage the assets we've been entrusted to operate. We treat customers like stakeholders but think about every group individually.
When Storm Uri hit us, which was devastating, nobody said to us, I only want my power on if it comes back in one form or another. Nobody said, I only believe in gas, so it is okay that the gas lines are frozen, and not functioning. Nobody said, because you can't get solar energy, I don't want my house warmed.
What customers want is for us to be energy experts and figure out how to put them first. You're right, we have a concept of People First. How do we best serve a community that's going to be over two million people in the next couple of decades?
We keep trying to increase our outreach. We explain what we're doing and ask, what do you think about this? We explain our limitations and ask, what thoughts do you have? We want customers to know the steps we're trying toward being more environmentally responsible, but again, ensuring they have reliable and resilient power. That's power that's safe and secure.
This is a new way, comprised of new ideas, new expectations, and new challenges. But with every challenge, we get to think in terms of a new opportunity to improve. I believe in bringing people along in that journey.
Clint Vince: Looking back over the past year or two, what are the one or two biggest challenges that you faced in promoting environmental, social governance?
Paula Gold-Williams: The biggest challenge is difficult to describe. The world has gotten smaller. We have become students of energy from a global perspective.
We have been fortunate in some cases to explore what people are doing from around the globe. We find it exciting that we put out a global RFP and got responses back from around the world.
Our biggest challenge right now is to keep people open. Keep them open to the journey, the collaboration, and in some cases, compromise becomes a difficult word for people to accept.
The concern is not being able to move as fast as we want. We want to take ten steps, but why don't we first take two big steps toward those solutions. We need more patience with each other.
This goes beyond energy. This is the realization sometimes of differences of thought and background. We need to get back to the art of conversation, the art of collaboration, being open, being willing to say, maybe I didn't think about it that way, but I can see your point, and then being additive.
I see so many great ideas when there are people from different backgrounds, all contributing toward a goal. But if we're all going to argue about it, then we spend more time arguing than making progress, and there's a ton of work to be done.
This whole thing about not working collaboratively as we can with so many resources, from a global perspective, is one of the biggest challenges, because technology isn't where everybody thinks.
General technology's moving at a very fast pace. But energy technology is still in its infancy. We need to realize there's going to be a lot more effort that has to happen in terms of what can we do with new types of technology?
Is it hydrogen? How do we bring hydrogen from a very expensive level of deployment to an effective level of employment?
The last piece is making it affordable for everyone. Energy is something that changes people's life and trajectory. We've got to make sure the decisions we make are affordable for everyone across the globe.
Clint Vince: If we were to select out one major signature initiative that embodies CPS Energy's dedication to environmental issues, would it be your leadership on renewables?
Paula Gold-Williams: I don't know if that is true, but we're doing some amazing things in terms of how we are polling the globe for solutions. San Antonio is already number one in solar, in the state of Texas. Texas is like a big country.
Sometimes we assume we are a separate country, but we're not. We're a part of the United States. With this new deployment, we're going to almost triple the capacity of solar in Texas. It's groundbreaking for a state that is resource rich.
The ability for us to optimize what we naturally have with the deployment of renewables and storage makes it a prime place to make it all work, to be able to run with different solutions in terms of microgrids, and how we rearchitect the grid in a creative way.
We have this Flexible Path strategy that is broad, and it pushes us to think about everything we do in a flexible way. How do we create a flexible bundle of energy solutions that takes all of the benefits of technologies, and compliments them together, where you mitigate any of the exposures?
We're creating that. In the past, we used to go after solar only. We separately went after some type of ability to firm up the power versus resiliency solutions like battery storage. We'd go after each one individually. But now we see the beauty of creating a bundle to bring those together, to get the benefits of the non-emitting power with renewable, coupled with the speed of batteries.
We've become more flexible. We don't solve problems the way we have before. We believe there's this huge power of partnership, may it be with national labs or other organizations, where we can bring a lot of utility and energy people together to solve problems.
It's the benefit of combining flexibility, resilience, reliability, while thinking about how to do it in an affordable, environmentally responsible way, and about the security and safety of these systems. Those are our basic pillars, but it's all on a foundation of flexibility.
Clint Vince: If you were speaking to a classroom of students in San Antonio and you wanted to excite them about CPS Energy's view toward ESG and the importance of it, and you had a few minutes to do that, what would you say to those students?
Paula Gold-Williams: I would tell anyone that this industry has a ton of history to it. It's got a lot of physics and complexity, but the biggest thing we have, is an opportunity for people to come in, in all aspects of the industry and make impacts and to create.
It's changing. A lot of them weren't born even when we were getting into wind and solar, but it's important to keep talking to them about how innovation and creativity matters.
You don't have to necessarily be of a particular profile. There's less about pedigree and more about passion, impact, drive, and again, collaboration. The passion people have around ESG is that we're trying to make a difference in the world.
ESG Publicly conversations: