Deck:
The technology works, but public policy will dictate its future.
Author Bio:
Michael T. Burr is Public Utility Fortnightly's editor-at-large, and a consultant and writer based in Minnesota.
The technology works, but public policy will dictate its future.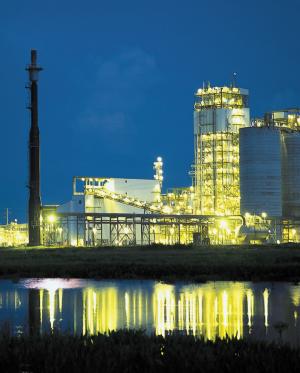 A distant train whistle breaks the silence of a mid-winter evening on Minnesota's Iron Range. The melancholy sound echoes across the expanse of a frozen lake that now fills a long-disused LTV Steel pit near the town of Hoyt Lakes.
In years past, that train carried iron ore from mines like this one to ports on Lake Superior, where ships took the ore and carried it to blast furnaces in Pennsylvania, Ohio, and Indiana. But that was before the U.S. steel industry went into decline, taking the iron-mining business along with it.
In the past decade, Minnesota's Iron Range has lost thousands of well-paying mining jobs. Hoyt Lakes alone has lost more than 1,000 jobs since 2001, and the employment lines are longer there than elsewhere in Minnesota. For this reason, local residents are welcoming plans to build an integrated gasification combined-cycle (IGCC) power plant-possibly on the site of an abandoned taconite mine-and state and federa, and state and federal politicians on both sides of the aisle are lining up to support it as well.
The Mesaba Energy Project, being developed by Minnetonka-based Excelsior Energy, would employ more than 1,000 workers during its three-year construction phase, and create about 150 operations and maintenance (O&M) jobs for the life of the facility.
But the future of the $1.18 billion project is uncertain. Just like other IGCC plants being developed in the United States, the Mesaba plant-which costs about 20 percent more to build than a like-sized pulverized coal-fired (PC) plant-depends on public support. So far, however, the public seems enthusiastic about the Mesaba project.
"We laid the first cornerstone in 2003, by securing Minnesota legislation that gives the project a market for its power," says Julie Jorgenson, Excelsior's co-CEO. The legislation directs Minneapolis utility Xcel Energy to enter a power-purchase agreement with Excelsior for the plant's electric output. Additionally, the state-funded Iron Range Resources Board pledged $8 million to support the project, and in October 2004, Sen. Norm Coleman, R-Minn., brought home $36 million in development support from the U.S. Department of Energy (DOE).
It's a long way from $44 million to $1.18 billion, but Excelsior is confident the company will reach its goal in time to get the project up and running by 2010. "With gas prices where they are, policy-makers are nervous," she says. "And in the face of ever-tightening emissions limits and carbon constraints, IGCC is the flagship technology that makes coal a viable option for baseload generation in the United States."
Betting on Coal
Jorgenson's statement isn't just about self-promotion. NYMEX gas prices exceeded $8/MMBtu in early November, and new liquefied natural gas (LNG) terminals continue to face tough siting and permitting challenges ( see " Too Little, Too Late ," Public Utilities Fortnightly, September 2004 ). Other alternatives-nuclear and renewables-face practical constraints that seem unlikely to diminish any time soon. As a result, coal looks like the fuel of