Deck:
The technology works, but public policy will dictate its future.
Author Bio:
Michael T. Burr is Public Utility Fortnightly's editor-at-large, and a consultant and writer based in Minnesota.
A distant train whistle breaks the silence of a mid-winter evening on Minnesota's Iron Range. The melancholy sound echoes across the expanse of a frozen lake that now fills a long-disused LTV Steel pit near the town of Hoyt Lakes.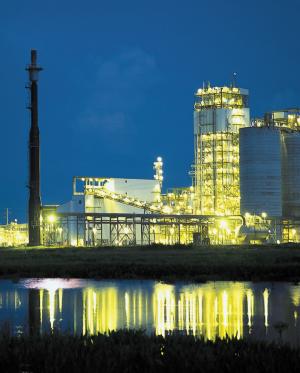 In years past, that train carried iron ore from mines like this one to ports on Lake Superior, where ships took the ore and carried it to blast furnaces in Pennsylvania, Ohio, and Indiana. But that was before the U.S. steel industry went into decline, taking the iron-mining business along with it.
In the past decade, Minnesota's Iron Range has lost thousands of well-paying mining jobs. Hoyt Lakes alone has lost more than 1,000 jobs since 2001, and the employment lines are longer there than elsewhere in Minnesota. For this reason, local residents are welcoming plans to build an integrated gasification combined-cycle (IGCC) power plant-possibly on the site of an abandoned taconite mine-and state and federa, and state and federal politicians on both sides of the aisle are lining up to support it as well.
The Mesaba Energy Project, being developed by Minnetonka-based Excelsior Energy, would employ more than 1,000 workers during its three-year construction phase, and create about 150 operations and maintenance (O&M) jobs for the life of the facility.
But the future of the $1.18 billion project is uncertain. Just like other IGCC plants being developed in the United States, the Mesaba plant-which costs about 20 percent more to build than a like-sized pulverized coal-fired (PC) plant-depends on public support. So far, however, the public seems enthusiastic about the Mesaba project.
"We laid the first cornerstone in 2003, by securing Minnesota legislation that gives the project a market for its power," says Julie Jorgenson, Excelsior's co-CEO. The legislation directs Minneapolis utility Xcel Energy to enter a power-purchase agreement with Excelsior for the plant's electric output. Additionally, the state-funded Iron Range Resources Board pledged $8 million to support the project, and in October 2004, Sen. Norm Coleman, R-Minn., brought home $36 million in development support from the U.S. Department of Energy (DOE).
It's a long way from $44 million to $1.18 billion, but Excelsior is confident the company will reach its goal in time to get the project up and running by 2010. "With gas prices where they are, policy-makers are nervous," she says. "And in the face of ever-tightening emissions limits and carbon constraints, IGCC is the flagship technology that makes coal a viable option for baseload generation in the United States."
Betting on Coal
Jorgenson's statement isn't just about self-promotion. NYMEX gas prices exceeded $8/MMBtu in early November, and new liquefied natural gas (LNG) terminals continue to face tough siting and permitting challenges (see "Too Little, Too Late," Public Utilities Fortnightly, September 2004). Other alternatives-nuclear and renewables-face practical constraints that seem unlikely to diminish any time soon. As a result, coal looks like the fuel of choice to meet future power demands.
"We have a lot of coal, it is relatively easy to mine, and it is concentrated in large deposits," says Stu Dalton, a director with the Electric Power Research Institute (EPRI). "If you have invested in the capital, you can use coal at an attractive marginal cost."
Additionally, coal offers advantages in terms of energy security, particularly in the context of plans to import more natural gas in the future.
"I don't think the general public understands the energy risks we face," says John Stowell, a vice president with Cinergy. "They've seen prices at the gas pump, but we haven't seen a hot summer followed by a cold winter, which could drive natural gas prices into the $12 range. That would signal a crisis." In such a situation, coal would become even more vital as a plentiful, indigenous energy resource.
The rub, of course, is pollution, and that's where IGCC shines. Tampa Electric's Polk IGCC facility, for example, has removed 97 percent of the sulfur in its fuel feedstock over its five-year lifespan, and emits less than half the nitrogen oxide (NOx) allowed under the Clean Air Act's New Source Performance Standards. But such performance comes at a significant capital cost-about $200/kW to $300/kW of installed capacity, to be precise.
"There's definitely a cost gap between conventional and IGCC technologies," says Mike Mudd, manager of generation technologies with American Electric Power (AEP). "Based purely on competitive forces, the market will drive me toward the least-cost option."
If coal is the fuel of choice, then the least-cost option is a PC plant. But in the past few years, the calculus has been changing in IGCC's favor.
The biggest factor is global warming, or more specifically, the emerging consensus that the phenomenon is real and calls for action to stop it. While the Bush administration strongly opposes any new regulation around carbon dioxide (CO2), utility companies are beginning to see it as inevitable.
"You can debate the issue of global warming, but there is a clear need for society to reduce CO2 emissions from the combustion of fossil fuels," Mudd says. "Strategically, you have to acknowledge the possibility of future regulations."
In present form, IGCC technology's CO2 emissions performance is good, but not great; it emits about 20 percent less CO2 than conventional coal-fired technologies, and significantly more than plants burning natural gas. But the conversion process itself simplifies the process of capturing CO2 before the fuel is burned, making IGCC a favored technology in a carbon-constrained world.
"Because gasification is done under pressure, you have 0.5 percent of the volume of gas to be treated, compared to what you'd have if you just burned the coal and tried to deal with the CO2," Dalton says. "That high concentration makes it easier and less energy-intensive to remove CO2 from the gas. That's why people see gasification as the great hope for CO2 removal."
Specifically, a gasifier lies at the heart of the Future Gen concept, an emissions-free commercial power plant that the Bush administration is promoting for long-term development. And more generally, an IGCC plant would be in a better position to comply with increasing environmental pressures.
"We see a clear path to retrofitting a system to remove carbon from syngas produced at an IGCC plant," Mudd says. "We don't see that for a PC plant, so if we build a PC plant, will it become a stranded asset if we have carbon reductions mandated in the future? It's hard to put that into a pro-forma, but a long-term strategy must address these uncertainties."
Although existing plants might qualify for grandfathering provisions in future environmental laws, as they did under the Clean Air Act, a cleaner plant nevertheless would help manage the owner's exposure to legal and regulatory changes.
"IGCC is a hedge against change-of-law risk," says Ed Feo, a partner with Milbank, Tweed, Hadley & McCloy in Los Angeles. "If you look at the lawsuits being brought against the owners of existing coal plants in the Northeast and Midwest, you can understand the kind of after-the-fact legal risk that owners face. With clean-coal technology, presumably you'd be ahead of the regulatory curve."
Another factor that plays in IGCC's favor is the potential for a plant to produce other fuels and chemicals to sell. Most of the gasifiers in operation today, in fact, are being used by chemical companies to get hydrocarbon products from petroleum and waste feedstock. "Having synthesis gas as an intermediary opens up all kinds of potential markets," says Dale Simbeck, vice president of technology for SFA Pacific, a consulting firm in Mountain View, Calif. "If you have clean syngas, you can convert it to hydrogen, methane, methanol, diesel. ... It's all commercial technology, but the question is cost and market price."
While the cost analysis is uncertain, the ability to manufacture other products gives IGCC a potential hedge against falling electricity prices. "You will see different transactions structured to account for revenue from different product streams," Feo says. "Clearly IGCC will benefit from being able to sell these products, in addition to burning fuel and selling electricity."
Going Commercial
With environmental and market factors included in the calculus, IGCC is beginning to look like a winning technology for the future. DOE demonstration projects have shown that IGCC works, and the petroleum and chemical industries have been operating petroleum coke gasifiers commercially for decades. Nevertheless, most generation companies are reluctant to become first-movers in the IGCC game.
"Right now there is mixed interest in making that type of procurement for the long term," says Michael Zimmer, a partner with Thompson Hine in Washington, D.C. "Development times are too long, the market timing is uncertain, and the regulatory environment is unclear."
Additionally, an integrated coal gasifier and power plant has never operated on a commercial basis in this country. Consequently, IGCC presents technology risks for stakeholders, whether those stakeholders are commercial banks, equity investors, or utility ratepayers.
"The real test will be whether vendors will provide sufficient warranties to support investment decisions, and whether they will stand behind claims of efficiency and availability," Feo says. "Over the next year we will see standards and benchmarks develop that will make it possible to look at these projects and determine whether they are bankable."
In fact, the framework for a commercial IGCC business has begun taking shape. Specifically, in June 2004, GE Energy acquired the gasification business of Chevron Texaco, which had demonstrated its design at TECO's plant in Florida. The GE acquisition followed Conoco Phillips' 2003 buyout of the competing e-Gas technology developed by Dow Chemical and demonstrated at Cinergy's Wabash River IGCC facility in Indiana.
Additionally, GE has allied with Bechtel to develop commercial IGCC plant designs, and Conoco Phillips has done the same with Fluor Corp. Meanwhile, European companies Shell and Krupp Uhde merged their gasification technologies in 2002 and are working together to market their combined system.
All these developments bode well for IGCC's commercialization. "These are three quality technologies, and their owners have the resources and technical capabilities to do it right," Simbeck says. "You also have serious competition among the leading gasification technologies, and that is a very positive trend."
Indeed, some power generators are encouraged enough that they are beginning to include IGCC in their resource plans. Specifically, AEP announced at the end of August that it would build at least one IGCC plant totaling 1,000 MW or more as soon as 2010. The company is still evaluating vendors and siting options. "We've identified some potential sites in the eastern AEP region," Mudd says. "We have the full commitment of the company from the top down, and we're anxious to make it happen as soon as possible."
Then, in late October, Cinergy signed a letter of intent with GE and Bechtel to develop plans for a 500-MW to 600-MW IGCC facility for PSI Energy in Indiana, prospectively at the site of PSI's Edwardsport PC plant. "We've had formal discussions with some of the [state PUC] commissioners and the governor, and they are very interested in bringing IGCC to Indiana," Stowell says. "We have a pending generation shortage in Indiana, and IGCC is the way to go."
Among the commercial IGCC facilities being considered in the United States, Excelsior's Mesaba plant is furthest along in development. In addition to the aforementioned legislative and financial milestones, the project gained a state exemption obtaining a certificate of need for both generation and transmission facilities. The project's site, located in one of Minnesota's most economically strapped areas, qualifies the project for various tax benefits. And in 2003, Excelsior successfully lobbied to get a DOE loan guarantee included in the omnibus energy bill-which, though defeated in the 108th Congress, appears certain to re-emerge in the 109th.
Excelsior, however, is not putting all its eggs in that decidedly unpredictable basket.
"We have Credit Suisse First Boston as our financial adviser, making sure there won't be a disconnect by the time we start bringing in lenders," Jorgenson says. "The federal loan guarantee would make the project all the more attractive, but we will get the project over the finish line with or without it. We believe there are ample funds out there. The lynchpin will be the power-purchase agreement (PPA)."
Although the Minnesota legislature declared that Excelsior is "entitled" to a PPA with Xcel Energy, Excelsior still must negotiate the deal with Xcel and make its case to the state public utility commission, through a least-cost analysis and public-interest determination. Its case got a boost in November, when Xcel Energy released its resource plan for meeting demand through 2019. "Xcel said they would not be able to have a coal-fired generator online before 2013, but acknowledged that they need it sooner to reduce reliance on natural gas," Jorgenson says. "That is a most significant step."
Additionally, Excelsior must obtain various permits and secure contracts for the project. The company's current timetable calls for financial closing and groundbreaking in June 2006, with startup beginning in 2008. If the project stays on schedule, it will enter full commercial operation in June 2010.
Real Deal or Red Herring?
The U.S. electric utility industry in the 21st century is a weird chimera of public policy mandates and market forces. No power asset-whether owned by a regulated utility or an independent power company-is built without accounting for a variety of political factors.
Employment is one such factor, and it weighs more heavily in some cases than it does in others. Cinergy's project in Indiana, like Excelsior's in Minnesota, has received praise from state lawmakers for its ability to create jobs.For most power-plant investments today, however, the dominant public-policy considerations involve concerns about the environment and the nation's energy security.
Today, coal is the single largest fuel source for America's power industry, and no resource will challenge that position in the foreseeable future. Indeed, to the degree that natural gas supplies are unable to meet increasing demand, coal's role seems certain to expand. Furthermore, given rising concerns about air quality and the greenhouse effect, IGCC increasingly appears to be a leading technology for the power industry of the 21st century.
Appearances, however, can be misleading.
First, the natural gas crisis might not be as dire or as enduring as analysts have predicted. Breakthroughs in LNG and gas-pipeline investments, for example, could reverse the gas-price rise and curtail momentum toward coal.
"Clearly we will see a number of gasification investments going forward in the next couple of years," Feo says. "But the gestation period is fairly long, and a lot could happen. If natural gas prices get back to the $3 range, the discussion is ended."
Second, emissions restrictions might not intensify significantly in the mid-term future. Indeed, lacking a dramatic public outcry on environmental issues, the status quo could prevail for many years-at least at the federal level. In such a scenario, companies would be more likely to make token investments in clean-air technologies than to invest in a substantial number of IGCC plants.
"The president's Clear Skies legislation clearly favors life extension at big, dirty PC plants over new clean-coal plants," Simbeck says. "And from a purely economic perspective, the choice is clear: Relicense the big dirties forever. In fact there is no economic value for a company in reducing emissions."
In a scenario where cost continues to trump the environment, an IGCC investment would be little more than a red herring. "It has a lot of sex appeal and neutralizes the environmentalists," Simbeck says. The "red herring" role would translate into a few medium-sized IGCC plants being developed slowly over the next decade, but no rapid tidal shift toward gasification.
Put another way, global warming and energy security are long-term issues, and stock performance and profitability are immediate concerns. When immediate concerns conflict with long-term ones, human nature usually favors the immediate.
Thus the future of IGCC remains unclear, despite some promising developments. In the short term, government support for at least a few projects likely will force IGCC's transformation from a demonstration technology into a prime-time commercial one. The involvement of companies like GE, Bechtel, and Conoco Phillips supports such a transformation.
Beyond that, however, IGCC's future might depend on state-level decision makers and environmental advocates. To the degree advocates make the case for long-term thinking and public utility commissions pursue long-term public policy goals through ratemaking decisions, IGCC might well become the technology of choice for the next generation of coal-fired power plants. But it won't happen on a purely economic basis, no matter how compelling or laudable the public policy benefits might be.
Tech Funding: Seeking a New Paradigm
W
hen the U.S. Department of Energy announced the winners in the second round of its Clean Coal Power (CCP) initiative, one project took the lion's share of the funds: a 285-MW, air-blown integrated gasification combined-cycle (IGCC) project being developed by Southern Co., Orlando Utilities Service, and Kellogg Brown & Root.
The Orlando project's $235 million grant accounts for 78 percent of the CCP initiative's $300 million round-two disbursement, and it represents a significant share of the DOE's total $600 million budget for fossil energy R&D. As such, it illustrates a fundamental problem with federally funded energy R&D projects; namely, the federal cash cow has nowhere near enough milk to feed the industry's research needs.
In the past five years, Congress has increased funding for the DOE's fossil energy R&D programs, from about $404 million in fiscal year 2000 to $603 million for fiscal 2005. While this funding increase is substantial in percentage terms, it represents a paltry sum for what many see as America's most critical R&D funding need.
Energy R&D Crisis
In the late 1990s, researchers Robert Margolis and Daniel Kammen studied energy R&D funding and technology patent awards in the United States, and they reported a disturbing trend in the journal Science-namely, "the energy sector dangerously underinvests relative to other technology-intensive sectors of the economy" ("Underinvestment: The Energy Technology and R&D Policy Challenge," Science, July 1999). Energy technology R&D investments, both government and private, dwindled steadily over two decades, going from a combined $12 billion in the late 1970s to $4 billion in the late 1990s.
Moreover, as a percentage of U.S. energy revenues, R&D spending is miniscule compared to the R&D commitments of other major industries. The Margolis and Kammen report showed that the energy industry spends less than 1 percent of its revenues on R&D, while industries like telecommunications, healthcare, and pharmaceuticals spend more than 10 percent.
The main culprit seems to be a combination of market competition and political priorities. In short, private companies won't invest in R&D unless it has a chance of translating into greater profitability. But the power industry's research priorities focus mostly on achieving societal goals, such as environmental stewardship and energy security. Investments toward such goals yield no profit for private companies, so achieving them requires government intervention-either through regulatory incentives or direct monetary support for R&D efforts. Both types of intervention, however, are problematic in the context of budget constraints and political realities.
The Bush administration's Future Gen initiative is a prime example. Future Gen envisions an emissions-free, coal-fired power facility being built in the next 10 years, combining R&D efforts in gasification, hydrogen separation, fuel cells, carbon sequestration, and other technologies. In the face of competing budget priorities, however, the Future Gen project has been sidelined despite the president's support for it.
"Future Gen is needed for the future of the industry, but it has been struggling to get research funding," says Stu Dalton, a director with EPRI. For the 2005 budget, Congress deferred funding Future Gen for another year, and it directed to the DOE to keep it on life support using existing clean-coal technology funds.
Finding a Better Way
Given the political difficulties of government R&D funding, politicians frequently cite the need to unleash the power of private-sector innovation to advance technologies for the public good. Indeed, free-market solutions often result in creative and cost-effective answers to public-policy questions. But under the status quo, policy-makers aren't asking the right questions.
For example, the Environmental Protection Agency (EPA) effectively is discouraging private investments in clean-coal technologies by weakening environmental enforcement and relaxing New Source Review policies for repowering projects. And in state capitals across the country, regulatory regimes discourage utilities from investing in R&D.
"Utilities earn an allowable rate of return from a repowered plant, but they don't earn a rate of return for R&D," says Michael Zimmer, a partner with Thompson Hine in Washington, D.C. "It's an expense that does nothing to enhance the rate base, so utilities can't make the investment."
In spite of such challenges, private companies continue making important contributions, particularly when they combine their efforts. EPRI, for example, recently formed a coalition of nearly 20 companies to support the institute's research on commercializing clean coal and carbon sequestration technologies. The initiative focuses less on the technologies themselves than on the regulatory, engineering, and market barriers that prevent those technologies from being implemented.
"There is inertia in human events just as there is in physics," Dalton says. "We see momentum in industry-led coalitions pulling together to make things happen. Government can't lead everything. The industry needs to take the initiative."
But while such initiative is important, achieving broad public-policy goals will require more investment than any research coalition is likely to mobilize. What's needed, ultimately, is a new approach to advancing energy technology that eschews the need for annual federal budget allocations, provides certainty about the goals being targeted, and rewards private investments that serve long-term, public-policy goals.
The industry, moreover, would welcome such reform if it is applied equitably. "We need certainty about what we need to do," says John Stowell, a vice president with Cinergy. "If we can get a long-term view on environmental regulations and technology development, we can make more progress, quicker and cheaper."
Approaches that could bring such certainty include permanent tax credits that help companies bear R&D costs, and regulatory reform at the state and federal levels to remove disincentives for R&D-both in terms of environmental regulation and ratemaking treatment.
Under the status quo, however, the crisis that Margolis and Kammen identified five years ago is only getting worse. "The old way of funding R&D is ineffective," Zimmer says. "It is not achieving our goals, and is putting us at risk. We need to step away from timeworn answers and find new ones." - MTB