Deck:
New federal policies portend a wave of demand-response programs, and perhaps a new era in resource planning.
New federal policies portend a wave of demand-response programs, and perhaps a new era in resource planning.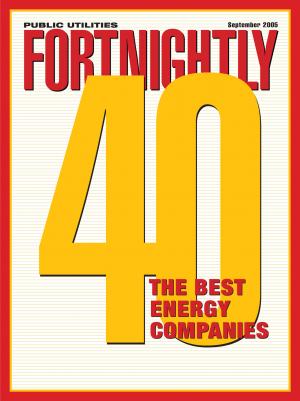 When President Bush signed the energy bill on August 8, he set in motion a chain of events that might lead to major changes in the way utilities price and meter retail electric services—and ultimately in the way they value and use non-traditional energy resources.
Specifically, the electricity title of the legislation includes three provisions that shift federal policy toward greater flexibility and price responsiveness for retail customers. Title XII amends the Public Utility Regulatory Policies Act (PURPA) to require electric utilities to offer time-based metering to all customers, directing state commissions to investigate time-based metering and decide whether to implement the federal standards. Additionally, the title requires electric utilities to provide net-metering service for any customer that requests it, and to make available interconnection service for customer-owned distributed-generation (DG) systems on a non-discriminatory basis (see sidebar "Rooftop Revolution?").
Net metering allows customers with rooftop solar and other onsite power-generation equipment to get credit against their bills for excess power fed into the grid. While the net-metering provisions are unlikely to create a massive DG groundswell, they might prove significant for utilities operating in states like California, which is embarking on Gov. Arnold Schwarzenegger's 1 million solar roofs program.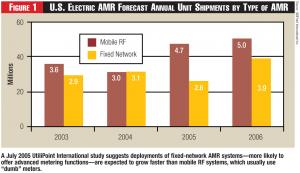 On the other hand, the smart-metering section probably will lead many states to accelerate demand-response and load-management programs. Taken together, the titles signal a significant shift in federal policies on retail electric metering.
"It could have a dramatic effect," says Patti Harper-Slaboszewicz, director of automated meter reading (AMR) and demand response for UtiliPoint International in Albuquerque, N.M. "Not all states will decide to install advanced metering, but this will encourage many to move forward. State commissions only have to look at the policy of the United States, which says customers should be charged for electricity based on when they use it and how much it costs."
The same policy says utilities should take advantage of customer-owned DG by facilitating interconnections and allowing customers to offset their power purchases with excess generation.
"It all represents movement toward smartening the grid and optimizing customer choices," says Michael Zimmer, a partner with Thompson Hine in Washington, D.C. "It is not driven by some academic, theoretical concept that won't yield real results. Instead the drivers will be the real advantages for developing new rate offerings, accessing and using data, shifting loads off peak, and capturing efficiency benefits."
Pricing Power
Through the metering provisions in the energy bill, Congress and the White House are telling U.S. utilities that dumb meters—even with AMR capabilities—might not be good enough anymore. To comply with federal mandates, state regulators are expected to investigate advanced metering and decide whether to implement smart-metering programs as a matter of state policy.
"It definitely is an endorsement of smart metering," says Dan Delurey, president of Wedgemere Group, which manages the Demand Response & Advanced Metering Coalition (DRAM) and the Demand Response Coordinating Committee in Washington, D.C.