Deck:
RTOs in the region continue to struggle.
RTOs in the region continue to struggle.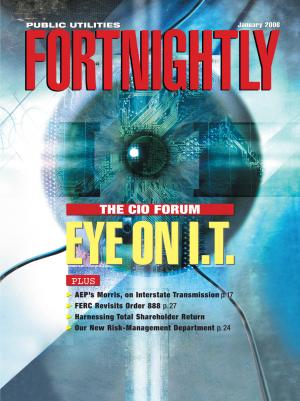 Efforts to develop more RTOs in the West came to a near standstill again after talks last year among key players Bonneville Power Administration (BPA), Grid West, and the Transmission Improvements Group (TIG) collapsed over BPA's convergence proposal. The end of talks is one more failure in a long line of failures to find consensus on an RTO approach in the West.
"We've indicated our willingness to resolve this polarization in the region over whether you need a regulated centrally managed grid or whether you can do it piecemeal through contracts. The reason things collapsed was that one side felt Bonneville was advocating the other's approach, which indicated to us that we were in the middle," says Ed Mosey, spokesman for federal power marketer BPA. He said more members of the TIG group were open to the BPA convergence proposal. But Grid West rejected the whole proposal outright.
"What we were really proposing is moving slowly into a centrally planned grid operator in a methodical way, relying on characteristics of both approaches," Mosey said. "None of the sides wanted to concede anything, which led to its failure. We've given it our shot. We still think the convergence proposal is sound. If others have a better idea, we're open. But it will be hard to form a Northwest grid operator without Bonneville. We are supportive of any effort to resolve the impasse."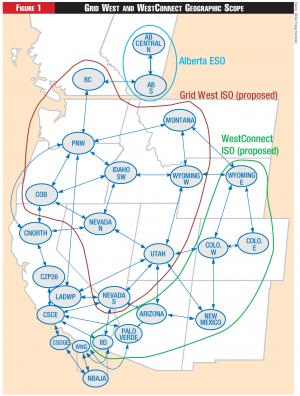 Grid West is attempting to reorganize following BPA's withdrawal, but its fate is indeterminate. Key issues are funding for continued development and achieving agreements with BPA and other transmission providers in the region.
A House Divided
Grid West had been moving ahead last fall with its plan despite opposition driven by governance concerns of the regional transmission organization (RTO) and concerns that costs would outweigh benefits. In addition to economic concerns, many parties had concerns over the significant change that would occur if oversight of the transmission system were shifted to an independent board with FERC oversight.
Much of the system is not subject to FERC oversight today, but is instead influenced by elected representatives in Congress. A cost-benefit study in 2002 for RTO West (now Grid West) by Tabors Caramanis indicated that benefits would exceed costs by a ratio of about 3 to 1. This result is in large part due to the fact that the study assumed major inefficiencies in the market that are corrected by an RTO.
That study met significant criticism. Global Energy redid the cost-benefit study and showed that costs of Grid West outweigh the benefits. Global Energy's experience and analysis do not confirm that major inefficiencies exist today. (Global Energy's cost benefit study is posted at www.snopud.com under Grid West, Reference Documents).
Figure 1 shows the boundaries of Grid West and WestConnect from the perspective of Global Energy's modeling topology of the Western Interconnect.
Grid West, a coalition of utilities in the Northwest and British Columbia covering