Deck:
Should FERC look to all Securities and Exchange Commission precedent for a model?
Author Bio:
Michel Marcoux is a partner in Bruder, Gentile & Marcoux LLP, a law firm in Washington, D.C. Contact him at jmmarcoux@ brudergentile.com.
Should FERC look to all Securities and Exchange Commission precedent for a model?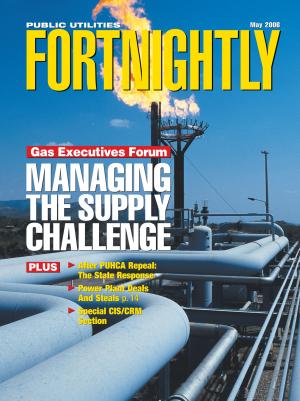 New regulations from the Federal Energy Regulatory Commission (FERC) to prevent energy industry market manipulation take deep root in securities industry law. Modeled in part on the Securities Exchange Act of 1934 (Exchange Act), the Energy Policy Act of 2005 (EPACT) outlaws direct or indirect use or employment of manipulative or deceptive devices or contrivances in energy industries FERC regulates under the Natural Gas Act (NGA), the Natural Gas Policy Act of 1978 (NGPA), and the Federal Power Act (FPA).
That statutory mouthful boils down to a prohibition against manipulation and fraud in U.S. wholesale markets for natural gas and electric energy. EPACT does not prohibit merely negligent practices or corporate mismanagement in those markets.
Order 670
FERC's January 2006 Order 670 final rule prohibits market manipulation and fraud in those parts of the U.S. gas and electric industries subject to FERC jurisdiction under the NGA, the NGPA, and the FPA. 1 Effective Jan. 26, 2006, FERC's general regulations §§1c.1 and 1c.2 prohibit any entity, including governmental utilities and other market participants, from directly or indirectly: (i) using or employing any device, scheme, or artifice to defraud; (ii) making any untrue statement of a material fact, or omitting a material fact necessary to make the statements made, in light of the circumstances under which they were made, not misleading; or (iii) engaging in any act, practice, or course of business that operates or would operate as a fraud or deceit on any entity. 2
Showing intent, or "scienter," to commit those acts is critical to avoid insufficient, vague, or conclusory allegations, enabling effective, predictable FERC enforcement of the new anti-market manipulation laws. FERC's Order 670 regulations do not reach every common law fraud, but only those frauds intended to affect, or where an entity intentionally acted recklessly to affect, a FERC-jurisdictional transaction. 3 No scienter, no violation. 4
The Private Securities Litigation Reform Act of 1995
FERC declares that the substantial, significant body of legal precedent applying Exchange Act § 10(b) and Securities and Exchange Commission (SEC) Rule 10b-5 will benefit energy industry entities subject to Order 670. 5 Given the securities law model for EPACT, FERC will apply securities regulation precedents to the energy markets to prevent manipulation and fraud, including securities precedent on the element of the scienter or intent of alleged manipulators.
However, the degree to which FERC will rely on securities law for the meaning of scienter is not plain. For example, neither EPACT nor Order 670 discuss the Private Securities Litigation Reform Act of 1995 (PSLRA), which imposes a heightened pleading requirement on securities exchange private actions, forcing plaintiffs to state the facts giving rise to a "strong inference" that the defendant acted with the required state of mind. 6 That PSLRA standard applies in securities law private actions, as shown in recent case law treated below. EPACT tracks