Deck:
Critics say its new budget and business plan could simply duplicate the work of RTOs.
Author Bio:
Bruce W. Radford is editor-in-chief of Public Utilities Fortnightly .
Critics say its new budget and business plan could simply duplicate the work of RTOs.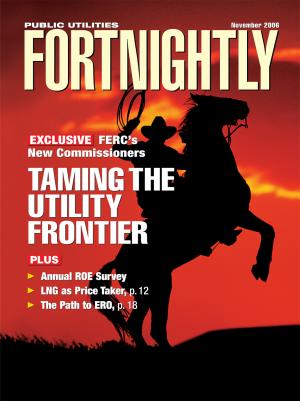 Last winter, when the Federal Energy Regulatory Commission (FERC) was considering the criteria needed to qualify as the nation's one-and-only Electric Reliability Organization (ERO), some industry players had thought the commission should favor regional transmission organizations (RTOs) for the job of regional enforcement of reliability standards.
FERC demurred.
On one hand, the commission did recognize the "potential benefits" of drawing boundaries for regional reliability zones that would match the footprints of the existing RTOs, or independent system operators (ISOs). After all, Congress itself had not barred ISOs or RTOs from serving as an "RE"—that being any "regional entity" to which the ERO would delegate enforcement authority—as the term is defined in sec. 1211 of the 2005 EPACT law, now codified as Federal Power Act sec. 215.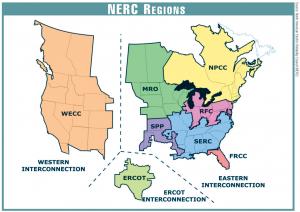 Nevertheless, FERC saw an inherent conflict of interest in allowing RTOs to oversee their own compliance with reliability standards. It acknowledged that it could not legally exclude RTOs or ISOs, but ruled that any regional grid system operator would have to meet a heavy burden to prove its mettle to take on the additional job of regional reliability enforcement. (See Docket No. RM05-30, Order No. 672, Feb. 3, 2006, pp. 263-269, 114 FERC ¶61,104.)
Later, in July, as had been widely expected, FERC granted formal certification to NERC, the North American Electric Reliability Council, as the nation's sole ERO and reliability czar, making it inevitable that NERC would delegate the job of regional enforcement to its various regional reliability councils, already constituted. (See Docket No. RR06-1, July 20, 2006, 116 FERC ¶61,062.)
Backward Glance
To understand why FERC acted as it did, turn back the clock nearly a decade, to November 1997, and the sixth gathering of the Task Force on Electric System Reliability, at a hotel in Washington, D.C. There, sitting at the press table, this reporter watched carefully as lobbyist and task force member John Anderson stood up suddenly, halfway through the meeting, and proceeded to walk around the room, handing out copies of some mystery document.
That document, as it turned out, was a 13-page legal opinion, prepared for the Electricity Consumers Resource Council (of which Anderson was executive director), and prepared by the law firm of Cleary, Gottlieb, Steen & Hamilton. Quite simply, the memo implied that NERC violated antitrust law because, as opposed to other groups like the New York Stock Exchange, for example, or Major League Baseball, for another, the electric utility industry lacked necessary statutory authority allowing it to police itself. (See, " Reliability In Flux ," Fortnightly, Jan. 1, 1998.)
Since then, few have doubted the conventional wisdom urged by Anderson: that electric restructuring could not proceed without federal legislation to anoint NERC as a self-regulating reliability organization, complete with independent enforcement authority, and subject to government oversight. NERC itself embraced the idea and pursued a multi-year lobbying effort for enabling legislation that spanned entire terms of FERC commissioners. After