Deck:
Why U.S. public utility commission-style ratemaking has becomes a hit overseas.
Author Bio:
Gregory Aliff is vice chairman and national managing partner for energy and resources of Deloitte & Touche USA LLP. Contact him at galiff@deloitte.com. Branko Terzic is a global and U.S. regulatory policy leader in energy and resources for Deloitte Services LP, and a former commissioner on the U.S Federal Energy Regulatory Commission and the Public Service Commission of Wisconsin. Contact him at bterzic@deloitte.com.
Why U.S. public utility commission-style ratemaking has becomes a hit overseas.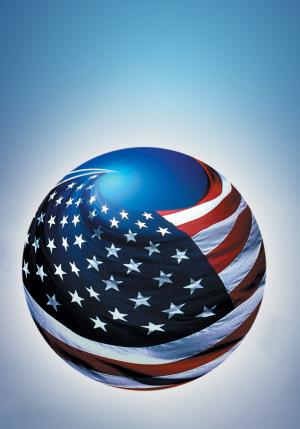 It appears that American-style public utility regulation has become a major "intellectual property" export to many of the world regions including most of Europe, Asia, Latin America, the Caribbean, and Far East. As these countries have turned to private investment to fund new infrastructure, or acquire existing electricity and natural-gas utility infrastructure, the need for a mechanism to regulate private investment was paramount. Outside of the European Union (EU), U.S.-style regulation was introduced as an attraction to private investment. Within the EU the establishment of independent regulatory agencies has been, in some cases, solely to meet EU requirements of mandatory liberalization, i.e., introduction of competition in electricity supply.
Where there has been privatization or liberalization, investors have moved to take advantage of these new investment opportunities. The existence of reasonable regulation is a principal pre-condition for this investment. Thus, both domestic and international electric and natural-gas infrastructure companies need to include a "regulatory strategy" as a required component of their corporate strategy.
As in the case of the United States, where regulatory agencies in the individual states similar in structure can produce different outcomes for investors, so it is true for newly created national regulatory agencies based on the U.S. model. What are some approaches to regulation adopted in recent decades by national governments and the implications for management making international investment decisions?
Globally, two related models of regulation most frequently have been adopted: the 100-year-old "commission" system of the United States and the recent "RPI-X" regulatory model adopted in the UK. Admittedly, both systems share much in common and have been referred to as the "Anglo-American Independent Regulatory Model." While both have their basis in English common law, the practical administration of each differs markedly.
The "Public Service Concession Model"—used in the French water and sanitation industry and by some cities in the United States for water and sewer—also is available. However, the U.S. and UK model still dominate as models for newly established regulatory agencies
The U.S. Model: A Boon for Investment
Most countries have opted for the U.S. model for mostly political reasons. Additionally, the U.S. Agency for International Development and the World Bank engaged consultants and sponsored seminars during the 1990s in Central and Eastern Europe, Latin America, and Asia advocating U.S.-style regulation. The major attractions of the U.S. system have been the establishment of a multi-member decision body (usually called a commission) and a cost-of-service approach with reliance on administrative-law procedures, rather than on a single regulator and a pricing formula.
The U.S. regulatory model presupposes the notion of public utilities, where private companies are