Deck:
State-policy turmoil reshapes utility markets.
Author Bio:
Lori A. Burkhart is legal editor of Public Utilities Fortnightly and editor of Fortnightly'sSpark.
State-policy turmoil reshapes utility markets.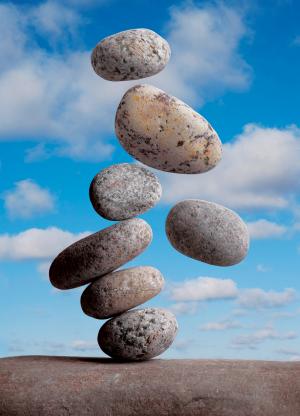 The regulatory landscape is shifting in America, with monumental results in some states.
As deregulation-era rate caps and rate-freeze periods are ending, prices are rising in many restructured markets. As a result, policy-makers in some states are jumping in to re-regulate. Noteworthy examples include Maryland, Illinois, and Virginia. Ohio's Supreme Court overturned two post-restructuring rate plans aimed at helping utility consumers cope with rising market-based electric rates. Pennsylvania utilities are preparing consumers for similar increases. And the Michigan Legislature is debating a return to a more traditional, monopolistic regulatory structure.
At the federal level, the Electric Energy Market Competition Task Force in April 2007 released a report to Congress, mandated by the Energy Policy Act of 2005 (EPAct), in which it found competition lacking at the retail level.
But the trend toward re-regulation is no guarantee against energy-price sticker shock. Many states are looking toward demand-side energy management to rein in costs for ratepayers. Smart metering and time-of-use pricing, in part spurred by EPAct, are gaining interest, as is rate decoupling. Traditional rate-making, however, never really went away.
To learn how regulatory changes are playing out in various states, Public Utilities Fortnightly recently spoke with state commission chairmen in Illinois, Missouri, Pennsylvania, Texas and Virginia. Their perspectives suggest the utility compact is going through an historic period of evolution—if not a complete rebuild.
Illinois: After the Settlement
Fortnightly: Is the regulatory compact changing in Illinois to accommodate increased risk?
Box: Illinois is a retail-access state for energy and telecommunications utilities. Yet, while the regulatory compact for energy commodities and telecommunications access generally is narrowing, utilities retain the obligation to provide delivery and access, and in many cases serve as providers of last resort. These services remain under the traditional regulatory compact, where utilities assume an obligation to serve in exchange for an opportunity to recover costs, including a reasonable return on investment.
That said, competitive changes are occurring in telecommunications where new entrants increasingly are offering facilities-based alternatives to incumbent utilities. Whether these competitive inroads will relieve telecommunications utilities of their service obligations remains to be seen.
Fortnightly: Will time-of-use metering help stabilize energy prices? Is Illinois adopting the advanced metering policies advocated in EPAct?
Box: The Illinois General Assembly recently mandated residential real-time pricing. We are in the process of reviewing the new PURPA standards of EPAct of 2005 regarding advanced metering. The effect of advanced metering on price stability is unclear, but so-called smart meters may allow retail customers and energy providers to use cost-effective demand-response options in times of fluctuating spot-market prices and low capacity margins. Pilot programs are testing real-time pricing and time-of-use metering.
Fortnightly: Will Illinois consider decoupling utility returns from sales volume?
Box: Rate decoupling is presently before the commission in a natural-gas rate case, and I am not at liberty to discuss the issue.
Fortnightly: Are novel rate structures being presented to you for consideration?
Box: Yes. In a restructured retail-access