Deck:
State-policy turmoil reshapes utility markets.
Author Bio:
Lori A. Burkhart is legal editor of Public Utilities Fortnightly and editor of Fortnightly'sSpark.
The regulatory landscape is shifting in America, with monumental results in some states.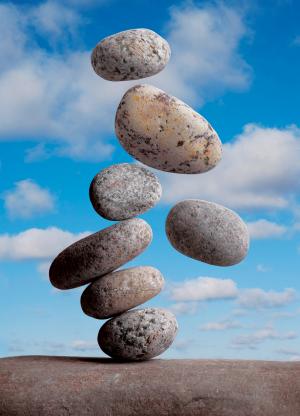 As deregulation-era rate caps and rate-freeze periods are ending, prices are rising in many restructured markets. As a result, policy-makers in some states are jumping in to re-regulate. Noteworthy examples include Maryland, Illinois, and Virginia. Ohio's Supreme Court overturned two post-restructuring rate plans aimed at helping utility consumers cope with rising market-based electric rates. Pennsylvania utilities are preparing consumers for similar increases. And the Michigan Legislature is debating a return to a more traditional, monopolistic regulatory structure.
At the federal level, the Electric Energy Market Competition Task Force in April 2007 released a report to Congress, mandated by the Energy Policy Act of 2005 (EPAct), in which it found competition lacking at the retail level.
But the trend toward re-regulation is no guarantee against energy-price sticker shock. Many states are looking toward demand-side energy management to rein in costs for ratepayers. Smart metering and time-of-use pricing, in part spurred by EPAct, are gaining interest, as is rate decoupling. Traditional rate-making, however, never really went away.
To learn how regulatory changes are playing out in various states, Public Utilities Fortnightly recently spoke with state commission chairmen in Illinois, Missouri, Pennsylvania, Texas and Virginia. Their perspectives suggest the utility compact is going through an historic period of evolution—if not a complete rebuild.
Illinois: After the Settlement
Fortnightly: Is the regulatory compact changing in Illinois to accommodate increased risk?
Box: Illinois is a retail-access state for energy and telecommunications utilities. Yet, while the regulatory compact for energy commodities and telecommunications access generally is narrowing, utilities retain the obligation to provide delivery and access, and in many cases serve as providers of last resort. These services remain under the traditional regulatory compact, where utilities assume an obligation to serve in exchange for an opportunity to recover costs, including a reasonable return on investment.
That said, competitive changes are occurring in telecommunications where new entrants increasingly are offering facilities-based alternatives to incumbent utilities. Whether these competitive inroads will relieve telecommunications utilities of their service obligations remains to be seen.
Fortnightly: Will time-of-use metering help stabilize energy prices? Is Illinois adopting the advanced metering policies advocated in EPAct?
Box: The Illinois General Assembly recently mandated residential real-time pricing. We are in the process of reviewing the new PURPA standards of EPAct of 2005 regarding advanced metering. The effect of advanced metering on price stability is unclear, but so-called smart meters may allow retail customers and energy providers to use cost-effective demand-response options in times of fluctuating spot-market prices and low capacity margins. Pilot programs are testing real-time pricing and time-of-use metering.
Fortnightly: Will Illinois consider decoupling utility returns from sales volume?
Box: Rate decoupling is presently before the commission in a natural-gas rate case, and I am not at liberty to discuss the issue.
Fortnightly: Are novel rate structures being presented to you for consideration?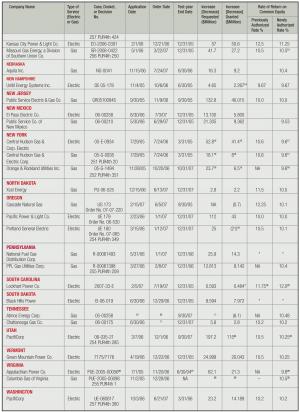 Box: Yes. In a restructured retail-access state, the Illinois commission frequently gets proposals for novel rate structures. Naturally, the most noteworthy—and controversial—are the structures surrounding the procuring and pricing of power supply, as well as the rate caps that expired on Jan. 2, 2007.
While the Federal Energy Regulatory Commission has jurisdiction over wholesale-power rates, the Illinois commission had a direct role in the process that produced retail electric rates. In other contexts, we have seen proposals for CWIP (construction work in progress) in rate base, incentive and price-cap regulation, and the use of riders and other mechanisms.
Fortnightly: The statutory rate freeze ended in January 2007, sending Illinois electric markets into turmoil, and resulting in the enactment of major energy legislation. What does this mean for regulation in Illinois?
Box: The Illinois commission's authority was changed significantly by the new legislation, which established an Illinois Power Agency tasked with planning for procurement of wholesale power supplies on behalf of POLR (provider of last resort) electric customers. While the commission previously had responsibility to oversee selection, development, and outcome of the procurement auction, the commission now is responsible for administratively overseeing the agency's procedures—many of which were spelled out in the statute. The new law also established demand-reduction and energy-efficiency standards, as well as a renewable portfolio standard (RPS) for utilities, which the commission will administer. Other pieces of legislation imposed net-metering and interconnection requirements on utilities with respect to distributed generation. These added to the commission's market-oversight responsibilities by imposing requirements the commission previously had the option to initiate.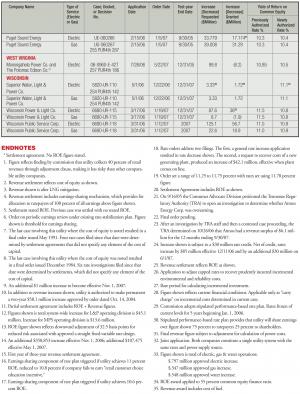 Fortnightly: What are the duties of the newly formed Illinois Power Agency?
Box: The Illinois Power Agency mainly is responsible for developing and implementing wholesale power-procurement plans for Commonwealth Edison and the Ameren Illinois Utilities, according to fairly specific statutory requirements. The agency's mandate also includes a requirement to promote development of electric generation and cogeneration facilities using Illinois coal or renewable resources, and to supply power from those facilities at cost to municipal electric systems, governmental aggregators or co-ops.
In fulfilling this responsibility, the agency may develop and own coal-fired and renewable generation facilities. The commission has review and approval authority over the procurement plan and contracts awarded through the process. A commission procurement monitor will oversee the agency procurement process.
Missouri: When the Levee Breaks
Fortnightly: Is the regulatory compact changing in Missouri to accommodate increased market risk?
Davis: Yes. The regulatory compact has changed in at least three ways.
First, in 2005, the Missouri General Assembly adopted legislation allowing utilities to make adjustments for prudently incurred fuel and purchased-power costs. In May of this year, we issued our first decision to award a fuel adjustment clause (FAC) to a Missouri utility since 1979.
Second, also in 2005, the Missouri PSC approved Kansas City Power & Light's (KCP&L) experimental regulatory plan that made an upfront prudency determination on the construction of a new 850-MW coal plant, environmental upgrades at other power plants and over 100 MW of wind power (see "Business & Money," p. 22). The regulatory plan provided a framework for KCP&L to obtain additional funding during its construction phase so KCP&L could maintain its investment-grade credit rating.
Third, in the next month I expect the PSC will publish rules allowing utilities to seek an environmental cost-recovery mechanism (ECRM), which will allow utilities to seek recovery of compliance costs associated with new environmental regulations and upgrades.
Fortnightly: Will time-of-use metering help stabilize energy prices? Is Missouri adopting the advanced metering policies advocated in EPAct?
Davis: To the extent time-of-use metering shifts customer usage away from peak demand it can help stabilize peak energy prices. However, it needs to be part of a comprehensive plan to reduce load growth. Time-of-use metering can't do it alone.
Our current utility tariffs include provisions for time-of-use metering, but few customers choose this option, possibly because the difference between Missouri's on-peak and off-peak rates are not as much as you see in other parts of the country. The average retail customer in Missouri doesn't like volatility and doesn't want to watch electric rates flutter up and down all day. The cost of the metering and the customer's interface also are concerns.
Plus, consumers get their bills in arrears and they have a much higher tolerance for price elasticity than some had believed previously. This commission and approximately a dozen other states have rejected the advanced-metering policies in EPAct.
Fortnightly: Will Missouri consider decoupling utility returns from sales volume?
Davis: Yes. In 2007, the Missouri Public Service Commission decoupled rates for Atmos and MGE (a division of Southern Union). The rates for Laclede Gas Co. are essentially decoupled as well.
It's important to remember decoupling isn't just a mechanism for reducing the utilities' disincentive to encourage energy efficiency. It also shifts costs away from high-use customers and can ensure customers are paying the actual costs associated with maintaining gas lines running to their homes.
In our decisions where decoupling has been awarded, this commission has required utility investment in energy-efficiency programs. Now, it's incumbent on this commission and the utilities sponsoring these programs to produce some tangible results for consumers.
Fortnightly: Are novel rate structures being presented to you for consideration?
Davis: Not really. Many of our industrial consumers have interruptible rates. However, the primary function of those rates is to ensure reliability and they actually function like economic-development tariffs. Most of the industrial consumers never expect to lose power.
I'd enjoy the opportunity to consider new rate designs, especially if they're designed to encourage conservation or provide customers with fixed billing options.
Fortnightly: Does the rupture of AmerenUE's Taum Sauk pumped-storage facility have implications for other utility infrastructure in Missouri?
Davis: Yes. The occurrences at Taum Sauk should be a constant reminder to all utilities and public utility commissions that we need to emphasize safety first. We are trying to re-examine all of our policies systematically to ensure all utilities—electric, gas, water, and sewer—are committing sufficient resources to maintaining, inspecting and reporting the condition of critical infrastructure.
The Missouri PSC is finalizing minimum standards for the periodic inspection of electric utility infrastructure. Additionally, we are implementing new regulations requiring utilities to enhance their vegetation-management practices. Those standards mandate a four-year vegetation-management cycle for distribution lines in urban areas and require electric utilities to make a good-faith effort to obtain the consent necessary to trim trees outside utility rights-of-way that threaten distribution lines.
Last, it's important to remember most of the baseload generation in this country is at least 25 years old. Maintaining and upgrading those plants to comply with new environmental regulations is going to cost billions of dollars in the next decade. If they haven't done it already, now is the time for those utilities seeking future cost recovery, and commissions ordering rate hikes, to open a dialogue with customers about why these expenses are necessary and their effect on rates.
Fortnightly: Since fuel-adjustment clauses (FAC) were unavailable in Missouri from 1979 through 2005, and now the legislature approved their use, what can be learned from FAC approval for Aquila but not for AmerenUE?
Davis: The 2005 legislation affords the Missouri commission great discretion in determining whether a utility will receive a fuel-adjustment mechanism as well as the terms of how one operates. The law allows us to take a company-specific approach to fuel adjustment as part of a rate case and to review that decision every four years.
Aquila was granted an FAC because its fuel costs, primarily natural gas, were extremely volatile, and the financial integrity of the company was being jeopardized by changes in these costs. The Ameren case was different. The company's fuel costs weren't nearly as volatile and Ameren had robust off-system sales. Accordingly, we allowed Ameren to keep all of its off-system sales revenues above a base amount, feeling those margins would offset any future fuel cost increases and that customers would benefit from the price stability. In the Ameren case, we stated very clearly that utilities are free to propose any type of FAC mechanism and this commission will give them a fair hearing.
Missouri's fuel-adjustment statute and the accompanying regulations could be a model for some of those changes. We require fuel adjustments to be based on actual, auditable fuel costs. There are prudence reviews mandated at least every 18 months and any discrepancies must be trued up on an annual basis with interest. Moreover, utilities permitted to use an FAC must file a rate case at least every four years to review the utility's earnings and its operation.
Rapidly rising fuel costs are causing many state PUCs to consider toughening fuel-adjustment policies that haven't been looked at for decades. I would hope those states would look at our rules, the result of a year-long collaborative effort, for guidance.
Pennsylvania: Avoiding Rate Shock
Fortnightly: Is the regulatory compact changing in Pennsylvania to accommodate increased market risk?
Holland: In Pennsylvania, the PUC doesn't have jurisdiction over the generation of electricity or wholesale electricity markets. Prior to restructuring the electric industry under traditional rate making, Pennsylvania took into consideration market risks in calculating the rate of return for EDCs (electric distribution companies) during base-rate cases.
As the industry was restructured, the companies took a calculated risk on the projections of what the market would look like during the transition period. In exchange for rate caps and default-service provider status, the EDCs were allowed to recover stranded costs. Also, during the state's transition period to market-based generation pricing, before the rate caps expire, state statute specifically requires EDCs to maintain their reliability standards, thereby addressing concerns about reliability of service in a restructured electric industry.
After the rate caps expire, the default-service providers are protected from market risk because the state laws that restructured the industry allow them to collect "prevailing market price" via commission-approved default-service plans.
Fortnightly: Will time-of-use metering help stabilize energy prices? Is Pennsylvania adopting the advanced metering policies advocated in EPAct?
Holland: The PUC has been studying time-of-use metering as well as other options that would encourage consumers to conserve their electricity usage with the hope that some stabilization of energy prices will occur. Some pilot programs already exist throughout Pennsylvania for all customer classes. But as we all know, the smartest part of the meter is the customer. Studies do suggest moderate reductions in peak demand may result in significant reductions in wholesale energy prices, the benefits of which eventually would be reflected in retail rates. The locational marginal pricing (LMP) model used in the PJM Interconnection responds more to time-of-use pricing than other pricing models.
The commission is taking aggressive action to reduce demand. We're working to design a program that will work for all of Pennsylvania and the different types of electric utilities across the state. In the commonwealth, our governor, general assembly, and commission are actively engaged on energy issues. The eyes of the nation are on us as we all work toward developing and implementing a comprehensive energy policy. We are currently in the midst of a special session on energy called by the governor. It comes at exactly the right time to engage in a wide-ranging energy discussion and move forward with legislation.
While the commission has been working on these issues, I believe additional action by the PUC at this time would be premature. Additional direction may be provided to us if the legislature chooses to act on energy conservation, efficiency, and demand-side response as part of its special energy session.
Fortnightly: Will Pennsylvania consider decoupling utility returns from sales volume?
Holland: Revenue decoupling is one of many regulatory tools available to us. The PUC and its Demand Side Response (DSR) working group specifically considered revenue decoupling as part of its investigation into DSR options. Through its investigation, the working group determined a consensus on the role of revenue decoupling does not exist in the state.
The objective of decoupling the level of sales from the allowed revenue requirement is to provide the utility with a mechanism to recover revenues lost due to lower usage per customer, driven either by the implementation of effective DSR programs or general improvements in technology. An appropriately designed revenue-decoupling program may therefore remove an energy utility's disincentive to foster energy efficiency and conservation.
Revenue-decoupling mechanisms do not appear to be expressly contrary to the provisions of the Public Utility Code, and I believe that the concept should continue to be studied. An appropriately designed revenue-decoupling proposal may be in the public interest, if approved by the commission as part of a package of DSR, energy efficiency, and conservation measures.
Fortnightly: Are novel rate structures being presented to you for consideration?
Holland: The PUC is considering various alternative rate designs as we are seeing some demand charges discontinue and block rates decline. All of this is responsive to the energy-acquisition processes we are seeing as a part of our default-service provider plans.
The PUC also is challenged presently with having to make changes to rate design dictated by a Pennsylvania Commonwealth Court decision (Lloyd v. Pa PUC, 904 A2d 1010, 1020). In August, the court vacated the commission's approval of a distribution-rate increase proposed by an EDC and ordered the commission to set nondiscriminatory rates. At issue is the tension between what's appropriate from a cost-of-service perspective versus gradualism in rate design. This case attempts to redefine the fundamental question of gradualism. The lower court sided with a coalition of large commercial and industrial customers and the Office of Small Business Advocate in requiring the commission to recalculate how it apportioned an annual rate increase it granted in 2004.
The decision has forced the PUC to re-examine how to allocate a planned rate increase among various classes of customers. The Commonwealth Court's action is impacting rate cases that are currently coming before the commission.
Fortnightly: The Pennsylvania commission is using binding polls to settle contested utility issues. How does the process work?
Holland: The commission uses polling in complex cases such as rate cases. Binding and non-binding polls are designed to provide a mechanism for the commission to resolve the contested issues of the case in a public forum.
Each commissioner is individually polled on each of the contested issues in the case. The commissioners base their findings on each issue on the record developed in the proceeding and the briefs and exceptions presented by the parties in the case. Staff then drafts an order based on the results of the poll.
A non-binding poll returns to the commission as a proposed order for final disposition. In a binding poll, a final order is drafted and entered based on the results of the poll.
Fortnightly: How is Pennsylvania dealing with the end of generation rate caps?
Holland: Aggressively and effectively. On May 10, 2007, as part of an overall strategy for preparing consumers for potential increases in generation costs, the commission adopted the final regulations and policy statement that establishes the rules for default service for electric generation. The PUC action also included a plan to prepare electricity customers for, and to mitigate, any potential significant price increases.
The commission is developing a comprehensive consumer-education campaign regarding energy efficiency, conservation, and demand-side response. Choice of electric generation supplier and low-income assistance programs also will be addressed as part of this initiative. The commission plans to request funding for this campaign as part of our Fiscal Year 2007-2008 budget and already has convened stakeholders—representing utilities, suppliers, consumer advocates, our Consumer Advisory Council, other state agencies, and environmental groups—to advise us in developing this campaign.
I believe strongly in educating the consumers about what is going on around them with electricity prices and providing them with the knowledge they need about what they can do in their own homes to control costs now. Knowledge is the key to helping consumers transition to market-based pricing for electricity. A comprehensive consumer-education program will go a long way toward preventing surprises in rates for our consumers while informing them how to reduce demand.
Also, the commission's final default-service rulemaking and policy statement are designed to represent an even-handed approach to acquiring reasonably priced supply in a manner that balances the interest of all stakeholders, while meeting the requirements of the 1996 electric competition law.
The law in Pennsylvania requires electric distribution companies, or a commission-approved alternative supplier, to provide default electric-generation service to customers who have not selected an alternative electric-generation supplier. According to the law, the default-service prices for electric generation service are required to reflect "prevailing market prices."
The default-service regulations are among the most important rulemakings for the commission since the restructuring of the electric industry. The final rulemaking addressed competitive safeguards; program terms and conditions of service; procurement and implementation plans; standards for transferring customer accounts; rate design including the "price to compare"; and recovery of costs.
The policy statement contains guidelines for default service providers in the areas of procurement, rate design, and cost recovery. The commission recognized that some elements of the default service rules should be addressed in a policy statement rather than a rulemaking. The reason is changes in markets and technology may result in an approach that is too narrowly tailored or too unresponsive to serve the state's interests.
As the commonwealth transitions to paying market prices for electric generation for the first time in many years, we will all play an important role in shaping the state's energy future. Pennsylvania will continue to move forward in implementing a comprehensive energy strategy while everyone will play a significant role in reducing demand, and in the end, saving money.
Virginia: Restructuring Rollback
Fortnightly: Is the regulatory compact changing in Virginia to accommodate increased market risk?
Morrison: Is it ever! At its 2007 session the Virginia Legislature enacted sweeping changes to the Virginia Electric Restructuring Act, adopting a highly prescriptive form of rate-base, rate-of-return regulation. Abruptly abandoning further efforts at retail competition, the new law returns the monopoly franchise territories to electric utilities (see sidebar, "Virginia Re-Regulates").
As a practical matter, increased market risk was never a reality in Virginia. Virtually no kilowatt-hours ever were displaced from incumbent utilities because of competitive suppliers. The electric utilities that successfully proposed the new legislation nevertheless asserted market risk and the need to better attract investment capital necessitated reducing risks and high returns guaranteed by a formula. However, since 1999, when rates were first "capped," some 3,850 MW of generation has been constructed in Virginia, and another 3,865 MW of plant generation has been approved for construction but not yet built. The common stock of Dominion Resources, Virginia Power's parent, has doubled in value. Some risk!
This legislation affects our largest companies, Virginia Power and Appalachian Power (owned by AEP). It has limited immediate applicability to the smaller Virginia companies, Delmarva and Potomac Edison, which were permitted to divest their generation assets and are bound by special agreements.
The risk to our largest companies is not economic or market, but likely political. As the full impact of the legislation on customer rates is felt over several years, the question is whether these statutory provisions will remain in place.
Fortnightly: Will time-of-use metering help stabilize energy prices? Is Virginia adopting the advanced-metering policies advocated in EPAct?
Morrison: Our commission issued orders in 2006 addressing Sections 1251,1252, and 1254 of the Act. We declined to adopt advanced metering policies, noting that our utilities already made time-of-use metering available to certain customer classes, but there was minimal customer interest in such metering. I'm not optimistic significant rate stability can be achieved through smart metering because of the overwhelming influence of other factors on energy prices.
Fortnightly: Will Virginia consider implementing rate decoupling?
Morrison: Depending somewhat on what you mean by "rate decoupling," I expect this to be a policy question that must be addressed legislatively. The commission has no pending proposals from utilities to take such action, and it's unclear the commission now possesses authority to impose any plan of rate decoupling.
Fortnightly: Are novel rate structures being presented to you for consideration?
Morrison: We have nothing I would consider novel or innovative as far as rate design goes. We are seeing and will continue to see "single-issue" rate filings, such as annual filings to recover, dollar for dollar, environmental and reliability costs through surcharges without regard to earnings levels. I suppose this would seem rather novel in most states.
Fortnightly: What will change for the commission in its regulation of utilities as the result of the so-called re-regulation legislation?
Morrison: Our electric utilities will become frequent filers, having regular overall rate reviews each biennium, annual fuel cases, opportunities for annual rate adders for recovery of environmental and reliability related expenses, rate adders for generation additions, rate adders for renewable energy additions, and so on.
Participants in our cases, other than the utility applicants, will have much less time to investigate applications, retain consultants and conduct discovery because the legislation imposes drastically shortened time limits for commission consideration of filings. The statute strictly prescribes the manner in which a utility's allowed return is set. The end result is this commission will be extraordinarily restricted in its ability to provide due process and balance fairly the interests of utilities with those of customers so rates and charges are just and reasonable. What an excellent time to retire from the SCC! (Editor's note: Morrison announced he will step down from the commission when his current term ends in January 2008. Morrison served as SCC chairman six times since his election in 1989.)
Fortnightly: Part of that new legislation allows for pre-recovery of construction costs and yearly prudence reviews. Is the Virginia SCC getting many requests for cost recovery of new utility infrastructure?
Morrison: It's no surprise we're now a popular place to build generation. Within two months after the effective date of the legislation we have several billion dollars worth of baseload generation proposed and we anticipate receiving the filing for a new nuclear unit in the foreseeable future.
Pre-construction cost recovery requires a return on investment or projected investment. These returns are allowed from the point of initial expenditures, which may have been made well before the new statute. There are no yearly prudence reviews.
It's interesting to note AEP Appalachian announced with considerable fanfare its plan to build an IGCC baseload coal plant in West Virginia over two years ago. The Virginia SCC had no knowledge any part of the plant was allocated to serve Virginia load. After the passage of the new Virginia statute, company officials informed the commission that 40 percent of the new capacity would be allocated to Virginia. The application has since been filed.
This legislation is a bombshell. When securities analysts read this, Virginia utilities will be hot stocks.
Texas: Retail Frontier
Fortnightly: Is the regulatory compact changing in Texas to accommodate increased market risk?
Hudson: Not really. To accommodate the need for more transmission construction, the Texas PUC has procedures for quick placement of capital projects into transmission rates without requiring a full rate case. We think this provides stability without overextending the provider's cash flow.
Remember, much of Texas has been deconstructed from vertically integrated utilities to a wide-ranging group of retail-electric providers, generators and transmission/distribution providers—some with and without affiliations. In this environment, ratepayers are insulated from some of the market risk to which you are referring.
Fortnightly: Will time-of-use metering help stabilize energy prices, and is Texas adopting the advanced metering policies advocated in EPAct?
Hudson: In Texas, a voluntary program to install advanced meters has begun. While Texas law does not mandate advanced-meter deployment, the voluntary program does permit a transmission and distribution company to request a rate rider to recover costs of such a deployment outside the context of a rate case.
The statute does require the commission to offset additional costs with corresponding reduced or avoided costs. A rule that specifies meter features necessary for the special cost recovery, which includes the ability to capture 15-minute consumption data, should allow for special pricing that could help stabilize prices.
What's unclear is the level of customer demand for, and ultimately adoption of, retail plans that exploit these features. We hope advanced meters will be the catalyst for tremendous technological innovation.
Fortnightly: Will Texas consider decoupling utility returns from sales volume?
Hudson: About 85 percent of load in Texas operates in a restructured area. In those areas, generation and retail rates and products are subject to limited regulation and only the transmission and distribution utilities remain rate regulated. The regulated utility provides only a delivery service for all retailers; they have no direct relationship with customers.
Volumetric sales are culturally embedded in our retail-electric market. Advanced-meter deployment may be a catalyst for helping the retail provider find self-interest in rolling out products that are value added rather than volumetric.
Fortnightly: Are novel rate structures being presented to you for consideration?
Hudson: In customer-choice areas of our state, customers can choose among products with variable-rate, indexed-rate, fixed-priced term, and generation-source specific products, including renewable energy. As advanced meters are deployed, we expect to see some retailers develop time-of-use products.
In areas of our state that are vertically integrated, we are entering a rate case now where a competitive-generation tariff has been proposed allowing direct purchase for large industrial customers. This same rate case has some novel elements related to low-income assistance as well.
Fortnightly: What are the implications of Texas' price-to-beat mechanism ending?
Hudson: It's time for every single Texas customer to protect their interests by becoming informed and engaged on electricity, a product that is central to our modern lifestyle. Retail prices no longer have an artificial benchmark to price against, so we trust retailers are slugging it out in the market every single day—searching for that price, that innovation, that product, that service level that will give them an advantage in gaining customers.
In Houston and Dallas more than 25 residential providers are vying for residential customers. Incredibly, these providers are offering 90 or more products. While both numbers seem unsustainably large, it will be for the market to sort that out.