New Opportunities: Duke Energy named Lynn J. Good group executive and president – commercial businesses. She succeeds Thomas C. O'Connor, who is leaving to become chairman, president and CEO of DCP Midstream, the joint venture between Spectra Energy and ConocoPhillips that was formerly Duke Energy Field Services. When Duke Energy merged with Cinergy in 2006, Good became senior vice president and treasurer. Duke Energy also named Stephen G. De May as its vice president and treasurer, and Sean Trauschke as its senior vice president of investor relations and financial planning. Trauschke, who has been vice president of investor relations, will take on additional responsibilities to oversee financial planning and analysis. De May joined the company in 1990 as a director at Crescent Resources.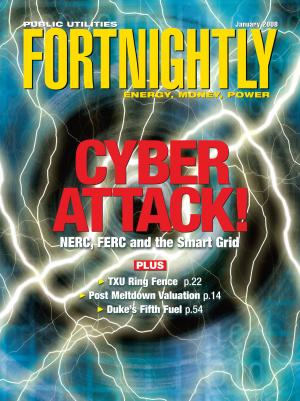 AGL Resources announced John W. Somerhalder II, the company's president and CEO, has been named chairman of the board. The company's board also appointed D. Raymond Riddle lead director. Riddle has been a member of the company's board since May 1978.
Energy West announced several changes in its management team. Energy West will be led by Richard M. Osborne as CEO. Osborne has served as Energy West's chairman of the board of directors since November 2005. Joining Osborne on Energy West's management team are James W. Garrett, who will serve as president and COO, Thomas J. Smith as vice president and CFO and Rebecca Howell as corporate secretary. Garrett brings more than 22 years of experience in the gas utility and energy industry to Energy West, including service as vice president —investor relations of Consolidated Natural Gas. Smith had been serving as Energy West's interim president and will remain a member of the board of directors.
ComEd's board of directors appointed Peter V. Fazio Jr., a partner in the law firm of Schiff Hardin LLP, to the utility's board.
PG&E's board of directors elected Greg S. Pruett to senior vice president, corporate relations. In addition, the board of directors of PG&E Corp.'s utility unit, Pacific Gas and Electric Co., elected Patricia M. Lawicki as senior vice president and CIO for the utility; Geisha J. Williams as senior vice president, energy delivery; William D. Hayes as vice president, maintenance and construction; and Mark S. Johnson, vice president, electric operations and engineering.
Constellation Energy announced that John L. (Jack) Skolds has been elected to the Constellation Energy board of directors. Skolds retired in September 2007 as executive vice president of Exelon Corp., president of Exelon Energy Delivery and president of Exelon Generation.
The Electric Power Research Institute named Rosa Yang as its vice president of innovation. Yang has been with EPRI since 1987, and most recently led the materials and chemistry research area of the institute's nuclear power programs. EPRI named Clark Gellings, most recently its vice president of innovation, as its new vice president of technology. EPRI also named Dennis Murphy as its new vice president of marketing. Murphy most recently was vice president of internal communications for Home Depot.
Lazard announced that Bruce Bilger will join the firm's financial advisory business as chairman and head of global energy, and will co-head its southwest investment banking region. Bilger comes to Lazard from Vinson & Elkins, where he was head of its energy practice group and co-head of its business and international section.