Deck:
Utilities test new models to encourage investments in efficiency and conservation.
Utilities test new models to encourage investments in efficiency and conservation.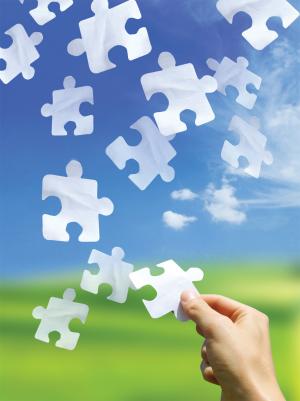 Efficiency is the topic of the moment. Across the country, utilities face increasing pressure to prioritize investments in conservation and load-management programs. But every utility has a different set of resource options and investment strategies, and every state approaches efficiency-related investments in a different way.
Amid this jumble of policy and business factors, one technical fact seems clear: Demand reduction is the low-hanging fruit, and every utility will be expected to harvest that fruit as thoroughly as possible—in part to demonstrate that other investments truly are necessary and prudent, and also to address customers' concerns about rising utility bills.
"Properly managed energy efficiency and conservation efforts reduce the need to finance and build resources," says J. LaMont Keen, CEO of IDACORP and Idaho Power. "That drives down capital needs and operating costs, and improves customer satisfaction."
In this year's CEO Forum feature, Fortnightly interviewed leaders at several companies with dramatically different approaches to financing efficiency and conservation investments. Their wide variety of perspectives exemplifies the many business models being used by U.S. investor-owned utility companies—and the multiple paths leading toward a more efficient electricity future.
Green Mountain Model
When Green Mountain Power CEO Christopher Dutton announced his successor last December, he said Mary Powell was "fearless as she embraces change and new thinking."
That's a good thing, because senior v.p. and COO Powell will take the reins to one of the newest-thinking utilities in the country. The company's power supply is almost carbon free, and it expects to satisfy all future demand growth with renewables or conservation. Plus GMP finances and earns a return on conservation investments through the state's "Efficiency Utility," and its returns are decoupled from its sales revenues.
Fortnightly: Most of your power comes from contracts with Hydro Quebec and Entergy's Vermont Yankee nuclear plant that will expire in the next few years. How will you replace those supplies?
Dutton: We're engaged in discussions with Entergy and Hydro Quebec. In fact we're exploring the potential to increase purchases from Hydro Quebec. But there's some uncertainty about relicensing Vermont Yankee. We certainly hope the plant is relicensed, and we can get an economically attractive agreement. The plant has been a remarkably reliable and efficient generator of electricity over its 36 years of operations, but we've had concerns about too much dependence on a single generating unit.
We'd like to continue and enhance the carbon-free characteristics of our supply, and the degree to which we can do that and achieve diversification represents one of the challenges we have going forward.
Powell: Vermont has become a leader in the country because of our Efficiency Utility. We've bent the load-growth curve through efficiency. That's no small feat. Now, how do we develop a renewable strategy for Vermont that meets our baseload requirements?
Right now the strictest definition of renewable wouldn't include existing large-scale hydro, yet it is an important resource for our portfolio.
Fortnightly: How do investments in