Deck:
New approaches account for the economic benefits of renewables.
Author Bio:
Lori A. Bird and Karlynn S. Cory are both senior energy analysts with the National Renewable Energy Laboratory (NREL). Blair G. Swezey is senior director of solar markets and public policy at Applied Materials, and formerly was a principle policy analyst at NREL.
New approaches account for the economic benefits of renewables.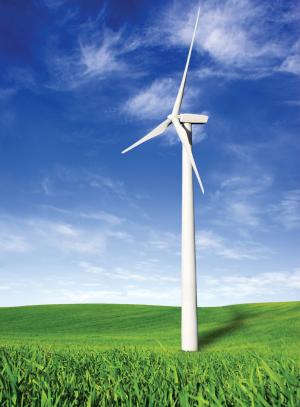 The guiding principle of voluntary green power markets is that electricity consumers can choose to purchase electricity derived from renewable energy, as distinguished from the standard power system mix. 1 The willingness of consumers to make these purchases, almost always at higher cost, rests on the value they receive in return, which usually comes in the form of environmental benefits. However, environmental improvement benefits the broader public, not just program participants; everyone benefits from a cleaner environment regardless of who pays for it. The overall success of the voluntary green power market rests on the willingness of large numbers of individual consumers to pay more for these electricity products, despite the fact that environmental benefits accrue to the public at large.
At the end of 2007, more than 600,000 residential and business customers were participating in utility green power programs, which are offered by about 25 percent of utilities nationwide. Customer participation rates in these programs averaged about 2 percent, with the top programs averaging from 5 percent to 20 percent. 2, 3 Detailed analyses of utility programs have found that the top performers often offer a superior value proposition to consumers (e.g., Wiser et al., 2004) . Others advise that the value proposition is of critical importance for garnering the participation of corporate customers. 4 There are a number of "private" benefits that utilities often provide to their green power customers, such as individual and public recognition, offering discounts and promotions at local businesses, and providing decals for display in windows of businesses that purchase green power. 5
An increasingly important value is a fixed-price, rate stability benefit reflecting the fixed costs of the renewable energy sources used to supply the program. The small number of green pricing programs that offer this benefit protect or exempt their participants from the portion of rate increases that stem from fuel costs. In so doing, these stable-price programs provide a hedge, a kind of insurance policy, against fossil fuel price increases. In a period of dramatic price increases and price volatility, particularly in the cost of natural gas, the draw of such a benefit is apparent. This article examines utility experiences when offering the fixed-price benefits of renewable energy in green pricing programs, including the methods utilized and the impact on program participation. It focuses primarily on utility green pricing programs in states that have not undergone electric industry restructuring. 6
Plant Cost Structures
A relatively high fraction of the overall cost of a renewable generation project is expended on equipment for resource collection and conversion. With the exception of biomass resources, the renewable fuel used in the plant operation is essentially free.
7
Because these investment costs are incurred up front, the cost of generation from