Deck:
Structuring renewable agreements to survive change.
Structuring renewable agreements to survive change.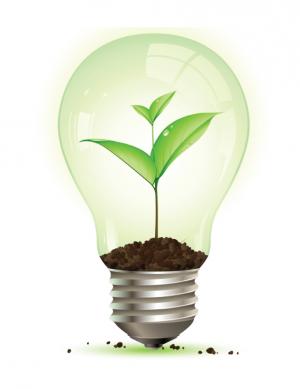 The potential for a federal renewable energy standard (RES) and carbon regulation, considered with the effect of state-imposed renewable energy standards, is fueling a strong, but challenging, market for renewable energy. Utilities are competing to sign up the best new projects, the types of renewable technologies available are increasing, and there are various government stimulus programs for energy; yet, the financial markets still are hesitant.
Against this backdrop, how should contracts for power from new renewable resources be shaped so that those deals will look as good five, 10 and 15 years after execution as on the day the ink dries? Some market trends, creative answers and best practices are emerging in the marketplace.
Market Drivers
Legislative and regulatory changes are forcing utilities to "go green." The American Clean Energy and Security Act  of 2009 , passed in the U.S. House of Representatives on June 26, 2009 (Waxman-Markey Bill), proposes a federal RES and roughly 30 states already have established their own standards—some mandatory, some advisory. The proposed federal RES would require each utility to obtain a portion of the energy that it delivers to consumers from renewable resources, starting at 6 percent in 2012 and increasing to 20 percent by 2021—with up to 25 percent of its obligation met by energy efficiency. A utility that fails to meet the requirement in any given year would be obligated to procure offsets or allowances from the market to cover the shortfall. Of course, final federal legislation might differ or include no federal standard at all. But even so, utilities must consider the possibility of adverse financial consequences under their state programs, where such programs exist. Further, the likelihood of federal carbon legislation being passed in the coming years provides another source of financial pressure.
Clean-tech investments in non-renewable resources, such as emerging carbon-sequestration technologies, may reduce the base amount against which renewable penetration is measured. For example, in the Waxman-Markey Bill, a utility's achievement of its annual renewable target is measured by the proportion of generation met by renewable resources and energy-efficiency measures as compared to a base amount of megawatts sold at retail. But the base amount excludes clean generation, such as from a hydroelectric plant that doesn't qualify as a renewable resource, new nuclear generation and the portion of fossil-fueled generation for which the associated greenhouse-gas (GHG) emissions have been geologically sequestered. Thus, the mix of a utility's resources, including its use of clean technologies other than renewable energy, can affect the amount of renewable power needed. Further, the decision to invest in renewable and clean-tech projects is strongly influenced by the expected market cost of carbon allowances, which in turn will be influenced by the market penetration of renewable and clean-tech projects.
The pressure on utilities to acquire renewables influences the balance of negotiating leverage between a utility