Deck:
Workable standards require utility input.
Author Bio:
Dick DeBlasio is principle laboratory program manager for electricity programs with the National Renewable Energy Laboratory, and serves as chairman of the IEEE P2030 Work Group.
Workable standards require utility input.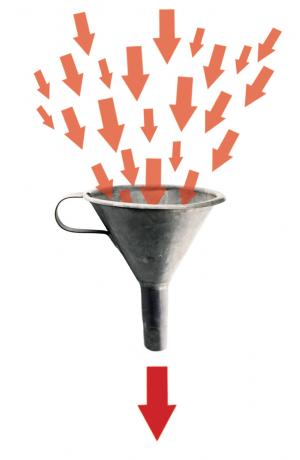 The U.S. electric delivery system steadily is becoming more intelligent, but there is no question that the contemporary smart-grid movement marks a definitive break from the past. Several key differences can be expected. For the first time, more of a shared, national regulatory model likely will be adopted across the disparate public utility commissions in various states and regions. Also, a large-scale model of distributed power generation spanning both business and residential users is being proposed. Seamless, two-way communications and control will be enabled so that usage more directly informs generation and enables more efficient operations. These changes are creating an opportunity for bringing greater intelligence to the business of delivering utility services.
The time is now for utilities to engage in smart-grid planning, as decisions being made today will dramatically impact the ways utilities do business in the coming decades.
From Vision to Movement
The U.S. government during the last months of 2009 announced billions of dollars of grants for regional demonstration projects designed to jump start introduction of the long-discussed smart grid.
"These demonstration projects will further our knowledge and understanding of what works best and delivers the best results for the smart grid, setting the course for a modern grid that is critical to achieving our energy goals," said U.S. Department of Energy Secretary Steven Chu in a press release. "This funding will be used to show how smart-grid technologies can be applied to whole systems to promote energy savings for consumers, increase energy efficiency, and foster the growth of renewable energy sources like wind and solar power."
Most of the federal funding thus far has gone toward smart meters. They are an important innovation but only one element of the vision for the next-generation, interstate smart grid that is crystallizing across the power, IT and communications communities: An automated, intelligent and adaptive system for end-to-end, bidirectional power flow spanning the entire nation.
The gathering vision begs significant technical questions about the smart grid's functional requirements.
For example, the non-uniform nature of the utility industry brings up key questions. While a version of Internet protocol likely will underlie smart-grid communications and control, it's clear that migration to the smart grid will be evolutionary. So exactly how will the next-generation, cross-jurisdiction system encompass utility operations at widely varying stages of modernization? The smart grid will have to accommodate millions of legacy devices for many years, given that the term "legacy" will encompass everything from refrigerators to the advanced metering infrastructure (AMI) systems that are being installed even today.
Smart-grid security also is a key area of scrutiny, as a breach potentially could jeopardize individuals' safety, disrupt critical national infrastructure and erode utility customers' confidence. With communications and control being introduced to the power infrastructure, the most cost-effective time to design and implement comprehensive cyber-security mechanisms is now—so utilities don't have to re-invest to safeguard information assets after