Deck:
Automation technologies promise a reliability revolution.
Author Bio:
Alyssa Danigelis is a New York-based technology writer who blogs for Discovery News.
Automation technologies promise a reliability revolution.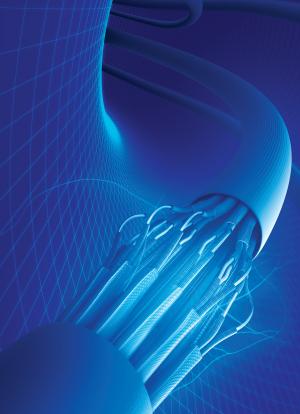 When Hurricane Ike ripped through Houston in September 2008, thousands of poles were damaged in CenterPoint Energy's 5,000 square-mile territory. Most of the utility's 2.1 million customers lost power. CenterPoint brought in 12,000 line workers from across the nation to help with downed lines, looking for where trees had fallen into primary circuits. Kenny Mercado, CenterPoint's division senior vice president for advanced metering system deployment, remembers that painstaking process. "It's like a needle in a haystack," he says. Restoration took 18 days.
One post-storm proposal called for the whole power system to be put underground, but CenterPoint determined that would be both cost prohibitive and too disruptive. Instead, a new plan emerged, one that would make the existing grid more intelligent and responsive. Now, with help from a DOE grant, the utility is undertaking a project that promises to safely restore power faster and with greater accuracy by deploying self-healing technology within CenterPoint's new smart-grid system.
The term "self-healing grid" has an air of the magical, conjuring images of downed power lines that can repair themselves. In reality, even the most advanced technology isn't that Disney-esque. The technical and logistical components will involve high-speed communication systems, advanced sensing, and automation. The long-term vision is for utility systems to become more integrated, more fail-safe.
Smart-grid experts say the technology won't just provide more information to operators, but that the system as a whole will be able to do more of the work automatically. Some of the technological foundation has been in existence for years—faulted circuit indicators, radio-based closed loop distribution automation control. But with current advancements in grid automation and communications systems, the future of outage management looks like the difference between smoke signals and broadband Internet access.
"The electricity grid in the U.S. is extremely reliable, and a lot of that is because utilities are very experienced and very good at addressing issues before they occur," says Haresh Kamath, a strategic program manager at the Electric Power Research Institute. "We're just taking a lot of the smarts we've developed, and communications technologies, and applying them directly to the grid in an integrated system."
The ultimate goals are improving reliability and customer service. Mercado says that if self-healing grid technology had been in place after Hurricane Ike, the utility could have returned more customers to service sooner, sent line workers directly to trouble cases faster, and informed the remaining customers about wait-times more accurately. The technology might have shaved days off the recovery time.
Kicking the Tires
Self-healing isn't any one particular model or set of products, although sensors and devices at the distribution level will be necessary. Instead, self-healing encompasses a range of impressive technological advancements. The most sophisticated plans call for sensors and automated devices to be connected through high-speed communications to back office systems, transmitting data in real time. When there's a fault, these systems will go beyond detection and isolation and automatically reconfigure the flow of electricity.
Broadly