Deck:
Grid upgrades spark an interactivity revolution.
Grid upgrades spark an interactivity revolution.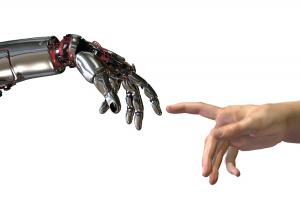 When utilities and regulators consider smart-grid investments, they tend to focus their analysis on operational issues, such as cost savings, reliability and the ability to defer capital investments through greater demand-response capabilities. They seldom focus on customer-service processes, practices or standards.
This stands to reason, because utilities traditionally are driven to achieve two overriding goals: reliability and cost control. As a result, T&D investments of any kind are justified primarily on whether they serve those two goals. However, smart-grid technologies might be opening the door to some fundamental changes that transcend the basic drivers of reliability and cost control—and perhaps starting a revolution in the way utilities serve their customers.
"Today the industry is focused on operational benefits because they are the most easily quantified in smart-grid business cases," says Kit Hagen, a senior director with customer service company Convergys. "But smart grid is laying the foundation for a new world of customer interaction that will benefit both utilities and customers."
A recent survey by Microsoft suggests that utilities recognize the growing tension between smart-grid systems and customer service processes. The survey showed half of utilities expect to offer some form of dynamic pricing to all residential customers by early 2013. Fully two-thirds are now incorporating distributed generation, including solar rooftops, into their systems, or are planning to do so in the next two years. And yet, more than 90 percent say their back-office architecture isn't ready to support these new business processes.
From a customer service perspective, that's a recipe for trouble. For instance, last November, after utilities in California rolled out smart meters, customers filed class-action lawsuits when their bills went up. The plaintiffs are arguing the meters are inaccurate, while PG&E says weather and higher rates caused bills to spike. Either way, it's a customer-service disaster—and explaining rising bills is just one challenge as the industry builds a smarter grid.
"If new technologies aren't managed from a customer service perspective, we know it can lead to negative results," says Roland Labuhn, a vice president with call-center outsourcing company Telus. "Putting more distributed generation in the system puts reliability at risk. Self-healing systems will be good approaches in the long term, but that journey will take several years. Smart grid isn't a panacea and customers could see reliability impacts if the transition isn't managed correctly."
To get a clearer picture of where the smart-grid journey is taking the industry's customer-service processes, Fortnightly assembled a roundtable of experts from seven leading IT and customer-service companies. They included: Hagen at Convergys; Labuhn at Telus; Guerry Waters, a vice president with Oracle; Maureen Coveney, executive director with SAP; Karen Sweat, senior business manager with Twenty First Century Communications; Jose Jimenez, director of HP's global energy practice; and Dan Sullivan, managing director at Vertex.
Planning for 2020
Fortnightly: In the year 2020, what will customer service look like in the U.S. utility industry?
Sweat, TFCC: The actual answer is seriously, who knows? Technologies