T&D and Smart Grid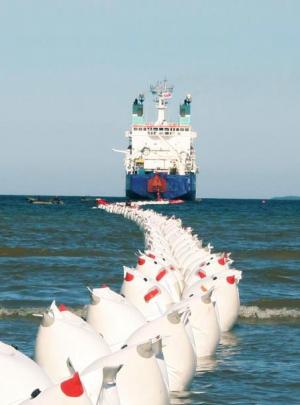 The ZigBee Alliance and the Wi-Fi Alliance entered an agreement to collaborate on wireless home area networks (HAN) for smart-grid applications. The initial focus of the collaboration will be ZigBeeSmart Energy Profile 2.0, which is the next-generation energy management protocol for smart grid-enabled homes based on today's successful ZigBeeSmart Energy Profile. The ZigBeeSmart Energy Profile 2.0 is expected to be extended to operate over Wi-Fi technology as a result of the collaboration.
Capgemini launched Smart Energy Services (SES), a new global service line that will provide the full spectrum of smart metering, smart grid, smart home solutions and smart analytics to utilities across the globe. The offering leverages a range of proven services and best practices successfully developed by Capgemini since 2004 working with more than 20 North American and European utilities. Also central to the new SES offering is the company's proprietary Managed Business Services, a usage-based pricing model designed to offer greater flexibility for the utility, which reduces risk by minimizing large upfront capital expenditures.
Itron Inc. and TroposNetworks agreed to jointly develop products for the utility market including an integrated network solution. That solution will allow utilities to extend their smart-grid foundations into a comprehensive, privately-owned broadband network for utility applications. This aligns with the larger goal of the partnership, which is to simplify utility smart-grid deployment and management while laying the foundation for additional smart-grid applications.
Open Systems International (OSI) released ISIS (Inline Serial Information Shield), OSI's serial communications security solution. OSI says ISIS is a fully NERC, FERC and NIST compliant serial security solution, designed to integrate with existing serial communications infrastructures currently used by the electric, gas, water and other industries.
ABB agreed to charter a new vessel from Aker Solutions for use in subsea cable installation. The state-of-the-art ship will be equipped to install heavy power cables across long distances. The vessel, to be named Aker Connector, is currently under construction and expected to be operational from 2012. ABB will charter the vessel for 2012 and 2013, with an option to extend the contract for a further three years. In addition to the cable-laying vessel, Aker Solutions also will provide a range of related engineering, project management and installation services for the execution of marine and offshore projects.
S&C Electric announced an enhanced product and software suite for the intelligent distribution grid featuring IntelliTEAM SG, S&C's 3rd-generation automatic restoration system. This performs fault isolation and rapid self-healing of the distribution system, restoring power in seconds, and reduces the complexity of deploying advanced distribution automation. This continues S&C's innovations for the smart distribution grid, including the award-winning IntelliRupter PulseCloser and SpeedNet Radios. When combined, these products—hardware, software, and communications—provide a solution for advanced automation.
Also, S&C and Oracle are working together to develop and promote advanced distribution management systems for the smart grid. The integration is designed to achieve complete interoperability between Oracle Utilities Network Management System and S&C's IntelliTEAM SG automatic restoration system.
The GridWise Alliance and Future of Privacy Forum signed a memorandum of understanding to collaborate on data