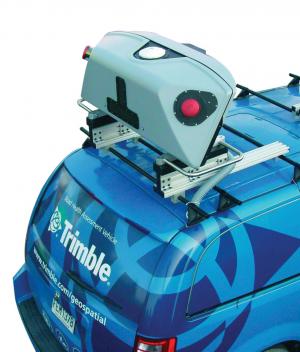 Itron deploys meter modules throughout Black Hills territory; Siemens to supply gas turbine packages to Mississippi Power; Cisco acquires Arch Rock for IP-based wireless smart metering applications; eMeter closes $12.5 million private-equity round; Enspiria helps NV Energy secure approvals for smart grid plan; American Superconductor invests in wind-turbine blade manufacturer; DOE selects 22 carbon-capture and storage projects for R&D funding; Petra Solar wins Sandia matching grant; plus announcements from Johnson Controls, Tantalus, Cooper Power, ComEd, UISOL, Convergys, SOLON and more.
Customer Systems
ESRI has been chosen by the Northeastern Rural Electric Membership Corp. (REMC) to supply mobile geographic information system (GIS) technology to allow the co-op to better serve the energy needs of its growing customer base. Northeastern REMC utility linemen once navigated the northeastern Indiana service territories by memory, armed with a handful of paper maps. Now field crews use laptops equipped with ArcGIS software from ESRI to instantly update information related to outages, work orders, regular maintenance, and customers. The GIS data is accessible throughout the company, with approximately 43 users on different devices in several departments.
Convergys has received a new patent for computerized processing and billing of pre- and post-paid simultaneous events. The patent applies to Convergys systems that allow companies to process, charge, and bill concurrent events performed by the customer, such as taking a call, downloading a song, and sending a text message, all in real time.
Utility Integration Solutions (UISOL) announced the successful commissioning of its DRBizNet DRMS software application to power the California Independent System Operator's (ISO) new proxy demand resources (PDR) demand-response (DR) program. DRBizNet is the basic architecture of the PDR system, allowing DR providers to schedule demand and bid load curtailments as an integrated bid. DR providers can use co-optimization of energy and ancillary services in both the day-ahead and real-time markets to determine the best utilization of DR resources.
Generation
Seaboard, through subsidiary Transcontinental Capital, awarded a contract to Wärtsilä to supply equipment on a turnkey basis for a barge-mounted power plant power project for the Dominican Republic. The plant will run on natural gas, and will have an output of 106 MW to be supplied to the national grid, primarily to serve the country's capital city, Santo Domingo. It's scheduled to be operational before the end of 2011. The barge will expand Seaboard's existing power generation operations in the Dominican Republic. The scope of supply for the order includes six Wärtsilä 18V50DF dual-fuel engines in combined-cycle mode, including heat recovery boilers for each engine, and a complete steam turbine generator system.
Tucson-based SOLON, one of the largest crystalline silicon solar module manufacturers in the United States and provider of turnkey solar power plants, announced an agreement with Tucson Electric Power (TEP) that will bring a 1.6-MW solar power plant to Tucson. The University of Arizona will host the 1.6-MW single-axis tracking system at UATechPark's SolarZone, a 200-acre solar integration center. Powered by SOLON systems and modules, the plant will provide solar-generated power for Tucson residents. TEP will own and operate the facility.
U.S. Energy Secretary Steven Chu