Itron deploys meter modules throughout Black Hills territory; Siemens to supply gas turbine packages to Mississippi Power; Cisco acquires Arch Rock for IP-based wireless smart metering applications; eMeter closes $12.5 million private-equity round; Enspiria helps NV Energy secure approvals for smart grid plan; American Superconductor invests in wind-turbine blade manufacturer; DOE selects 22 carbon-capture and storage projects for R&D funding; Petra Solar wins Sandia matching grant; plus announcements from Johnson Controls, Tantalus, Cooper Power, ComEd, UISOL, Convergys, SOLON and more.
Customer Systems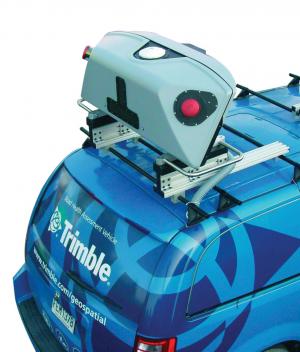 ESRI has been chosen by the Northeastern Rural Electric Membership Corp. (REMC) to supply mobile geographic information system (GIS) technology to allow the co-op to better serve the energy needs of its growing customer base. Northeastern REMC utility linemen once navigated the northeastern Indiana service territories by memory, armed with a handful of paper maps. Now field crews use laptops equipped with ArcGIS software from ESRI to instantly update information related to outages, work orders, regular maintenance, and customers. The GIS data is accessible throughout the company, with approximately 43 users on different devices in several departments.
Convergys has received a new patent for computerized processing and billing of pre- and post-paid simultaneous events. The patent applies to Convergys systems that allow companies to process, charge, and bill concurrent events performed by the customer, such as taking a call, downloading a song, and sending a text message, all in real time.
Utility Integration Solutions (UISOL) announced the successful commissioning of its DRBizNet DRMS software application to power the California Independent System Operator's (ISO) new proxy demand resources (PDR) demand-response (DR) program. DRBizNet is the basic architecture of the PDR system, allowing DR providers to schedule demand and bid load curtailments as an integrated bid. DR providers can use co-optimization of energy and ancillary services in both the day-ahead and real-time markets to determine the best utilization of DR resources.
Generation
Seaboard, through subsidiary Transcontinental Capital, awarded a contract to Wärtsilä to supply equipment on a turnkey basis for a barge-mounted power plant power project for the Dominican Republic. The plant will run on natural gas, and will have an output of 106 MW to be supplied to the national grid, primarily to serve the country's capital city, Santo Domingo. It's scheduled to be operational before the end of 2011. The barge will expand Seaboard's existing power generation operations in the Dominican Republic. The scope of supply for the order includes six Wärtsilä 18V50DF dual-fuel engines in combined-cycle mode, including heat recovery boilers for each engine, and a complete steam turbine generator system.
Tucson-based SOLON, one of the largest crystalline silicon solar module manufacturers in the United States and provider of turnkey solar power plants, announced an agreement with Tucson Electric Power (TEP) that will bring a 1.6-MW solar power plant to Tucson. The University of Arizona will host the 1.6-MW single-axis tracking system at UATechPark's SolarZone, a 200-acre solar integration center. Powered by SOLON systems and modules, the plant will provide solar-generated power for Tucson residents. TEP will own and operate the facility.
U.S. Energy Secretary Steven Chu in September announced DOE's selection of 22 projects that will accelerate carbon capture and storage (CCS) research and development. Funded with more than $575 million from the American Recovery and Reinvestment Act, the R&D projects complement the industrial demonstration projects already being funded through the act. The selections include projects from four different areas of CCS research and development: 1) large-scale testing of advanced gasification technologies; 2) advanced turbo-machinery to lower emissions from industrial sources; 3) post-combustion CO2 capture with increased efficiencies and decreased costs; and 4) geologic storage site characterization.
DOE's Sandia National Laboratories awarded $8.5 million to four projects that have reached Stage III of the solar energy grid integration systems (SEGIS) program. These investments will be matched more than one-to-one by the SEGIS contractors to support more than $20 million in total projects. The selections are part of the DOE's ongoing work to improve grid reliability for solar technologies. The SEGIS Stage III selections include: $660,000 to Florida Solar Energy Center at the University of Central Florida in Cocoa, Fla.; $2.7 million for Petra Solar South in Plainfield, N.J.; $2.7 million for Princeton Power in Princeton, N.J.; and $2.4 million for PVPowered in Bend, Ore.
DOE awarded a partial guarantee for a $98.5 million loan to the 49-MW Blue Mountain geothermal project in Humboldt County in northwestern Nevada. The guarantee supports a loan from John Hancock Financial Services to a subsidiary of Nevada Geothermal Power. The Blue Mountain project consists of a geothermal well field and fluid collection and injection systems that enable energy to be extracted from rock and fluid below the earth's surface, and a geothermal power plant. The project will sell electricity and renewable energy credits to Nevada Power under a 20-year power purchase agreement.
Nevada Solar Works, a partnership between Q&D Construction, CleanPath Renewables and Alternative Energy Solutions, won a contract to build 1.3 MW of solar photovoltaic (PV) projects for the City of Reno, Nev. The Reno City Council approved a 1-MW fixed tilt ground-mount system at the Reno-Stead Water Treatment Plant and 295-kW in fixed tilt roof and ground-mount installations at five other locations throughout the city.
Pattern Energy Group LP announced in September that MetLife made an equity partnership investment in Pattern's Gulf Wind project. Gulf Wind is a fully operational 283-MW wind farm located in Kenedy County, Texas, that produces clean energy equivalent to the power needs of 80,000 Texas homes. The terms of the investment weren't disclosed.
Siemens Energy was awarded a contract from Mississippi Power, a subsidiary of Southern Company, to supply two SGT6-PAC 5000F gas-turbine packages. These gas turbines will be installed in a coal-fired integrated gasification combined-cycle (IGCC) power plant using Southern's proprietary TRIG gasification technology. Approximately 65 percent of CO2 emissions from the 582-MWe Kemper County power plant are expected to be captured—an annual reduction of three million tons of CO2. The plant is expected to begin operation in mid-2014.
Geospatial Imaging
Trimble introduced the Trimble MX8 Mobile Spatial Imaging System, an advanced mobile data capture system that combines imaging and laser-scanning capabilities to measure objects in 3D to produce 3D, 4D and 5D data sets for spatial imaging projects. The system is used for as-built modeling, inventory, inspection, encroachment analysis, and asset management for utilities, transportation and other infrastructure. The company says many applications use airborne information, but can benefit from ground-based positioning and imaging.
Mergers & Acquisitions
Cisco in September announced its intent to acquire privately held Arch Rock, a pioneer in Internet protocol-based wireless network technology for smart-grid applications. Cisco said Arch Rock would enable Cisco to offer a comprehensive and secure advanced metering infrastructure (AMI) solution that's fully based on IP and open standards. Arch Rock's technology is designed to enable utilities to connect smart meters and other distributed intelligent devices over a scalable, highly secure, multi-way wireless mesh network. The acquisition complements the recently announced strategic alliance between Itron and Cisco to develop solutions that enhance smart-metering technology.
American Superconductor acquired a 25-percent ownership position in Blade Dynamics, a designer and manufacturer of advanced wind-turbine blades based on proprietary materials and structural technologies. Founded in the United Kingdom in 2007, Blade Dynamics has developed wind-turbine blade technologies designed to increase the efficiency and performance of very high power (multi-megawatt) wind turbines, while also reducing costs. Dow Chemical, through its Venture Capital group, also made a minority equity investment in Blade Dynamics.
Metering
eMeter closed a $12.5 million round of private financing, led by longtime investors Sequoia Capital and Foundation Capital, plus new investor, Northgate Capital. eMeter provides software solutions to enable smart-grid implementations. eMeter says that over the past year it has partnered with such companies as IBM, Siemens, and SAP, and signed new U.S. utility customers including Bluebonnet Electric Cooperative, Burbank Water and Power, CenterPoint Energy, Silicon Valley Power, Westar Energy, Central Vermont Power and, most recently, Wabash Energy.
Itron announced that the natural gas distribution companies of Black Hills Utility Holdings, located in Iowa, Nebraska, Kansas and Colorado, have begun deploying 100G Datalogging gas ERT modules from Itron. Black Hills Energy expects the 100G Datalogging gas ERT module will allow the company to collect daily or hourly customer meter data, offering increased operational efficiency and enhanced levels of customer service through additional accuracy and timeliness of information. Access to frequent meter data will facilitate improvements in bill reconciliations and reduce truck rolls for off-cycle reads.
Cooper Power Systems has been selected by Consolidated Electric Cooperative of Mount Gilead, Ohio, to deploy its power line carrier (PLC) AMI network throughout the electric cooperative's service territory. The project includes implementing more than 16,000 new electric meters with integrated Cooper AMI modules within a 12-month period, with meter data to be managed on the Yukon advanced energy services platform. The system will connect the cooperative to members dispersed throughout eight central Ohio counties served by nearly 1,500 miles of distribution line.
Environmental Controls
Nalco Mobotec has signed a contract with Hoosier Energy Rural Electric Cooperative to provide two ROTAMIX SNCR (selective non-catalytic reduction) systems for NOx control at the Frank E. Ratts Generating Station. The Ratts facility, located in Petersburg, Ind., is a coal-fired power plant consisting of two 125-MW boilers, originally built in 1970. Nalco Mobotec will begin work immediately, with both units scheduled for continuous operation of the new system by December 2011. The ROTAMIX technology will build on previous NOx reduction provided by Nalco Mobotec's ROFA (rotating opposed fired air) technology to contain and reduce NOx emissions.
Johnson Controls signed an energy performance contract (EPC) with the German army for the Oranienstein base. The German army hopes to cut annual energy costs a the base by 49 percent and further reduce its emission of greenhouse gases (GHG) by 55 percent. Johnson Controls already is retrofitting another German army base in Aulenbach, aiming to reduce energy costs by 69 percent and GHG emissions by 76 percent. In order to reach these targets, Johnson Controls says it will deploy retrofit and improvement measures including: replacement of an 850-kW oil boiler by a woodchip boiler; installation of two mini gas-fired combined heat and power plants (CHP); construction of a gas pipeline for CHP; change of warm water supply in several buildings; installation of meters; modernization of controls and more.
Smart Grid
ComEd launched a series of smart-grid pilots to evaluate the latest technologies and implementation approaches in areas such as residential solar power, the company's first intelligent substation, distribution automation and electric-vehicle charging stations. The initiative, which ComEd calls the "smart grid innovation corridor" encompasses 10 communities and will build upon the smart meters currently installed in 130,000 residences in that area.
Enspiria Solutions helped NVEnergy secure formal, regulatory approval of its advanced service delivery (ASD) project from the Nevada Public Utility Commission, which unanimously approved NV Energy's ASD project. ASD is NV Energy's smart- grid and smart-meter project, and will enable customers to directly manage their energy use and allow for better management of energy resources statewide. NV Energy received $138 million in smart-grid investment grant stimulus funding from the U.S. DOE, specifically for implementation of the $301 million ASD project. Enspiria supported ASD development across strategy, business case, solution architecture, and vendor selections; and is now providing program management and systems integration support for the ASD deployment.
Jackson Energy Authority (JEA) selected Tantalus as its smart-grid technology platform. JEA, a municipal utility located midway between Nashville and Memphis, operates one of the most advanced utility-owned fiber-optic networks in the country. The bandwidth afforded by fiber enables JEA to roll out a range of demand-response applications, including Tantalus smart thermostats and load control for residential and C&I customers, in addition to implementing smart metering to over 100,000 electric, water and gas endpoints. The project also includes strategic deployment of electric meters equipped with remote disconnect under glass switches, which allows JEA to address non-payments and move-in, move-outs directly from its operations center.