Deck:
Waste fuels struggle despite coal's decline.
Author Bio:
William Atkinson is a Fortnightly contributor based in Carterville, Ill.
Shale gas has changed the game for power generation fuels in America. With gas prices projected to remain low for years or even decades to come, coal-fired power generation in particular faces a dim outlook. Most new coal projects have already been sidelined, and now, cost pressures and changing environmental policies are forcing utilities to re-evaluate their plans for existing coal plants—especially those that are nearing the end of their useful lives.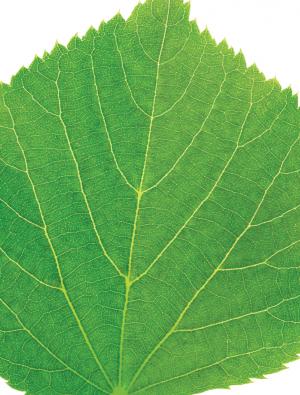 Many such plants are being mothballed or decommissioned. In late 2009, for example, Exelon announced it would permanently shut down four Pennsylvania coal-fired generation plants with a total capacity of 933 MW. Around the same time, Progress Energy announced the closure of 11 North Carolina coal-fired plants with a total of 1,500 MW. And in mid-2010, TVA said it would idle nine coal-fired power units, with the goal of replacing them with low carbon or carbon-free generation.
Natural gas seems destined to become King Coal's successor, and the dash to gas is causing resource planners to consider ways to ensure ongoing fuel diversity. Solar and wind have a role to play in the country's generation future, and energy policy trends favor some level of nuclear power expansion. However, often lost in the shuffle is another fuel—one that doesn't have the glamor and glitz of solar, wind, and nuclear. This fuel is biomass.
According to a report published by consulting firm Norbridge Inc., biomass accounts for about 1.4 percent of U.S. power generation and about 15 percent of renewables generation. While not 100 percent environmentally friendly, biomass is considered carbon neutral, because plant matter absorbs about the same amount of CO2 during its growth that it later emits when burned. Of course, harvesting and transportation activities generate greenhouse gases (GHG), but such emissions are inconsequential compared to GHGs produced during coal combustion.
Some utilities and independent power companies are building biomass plants from scratch. Others are considering fuel switching options, toward burning 100 percent biomass or co-firing with coal or other fuels.
There are three ways to co-fire. With direct co-firing, biomass and coal are mixed together. With indirect co-firing, the biomass goes through gasification and pyrolysis—a thermochemical decomposition of the biomass at elevated temperatures—and the resulting gaseous fuel is injected into the furnace. With parallel co-firing, a completely separate biomass-fired boiler is set up next to a coal-fired boiler, and the two are cross-connected into a common header. [Editor's note: Researchers also are working to commercialize biocoal, a direct substitute for coal made from crop wastes. See "Biocoal Options," p.31].
Repowering a coal-fired plant to burn biomass, however, is far from easy. Three projects, sponsored by Xcel Energy, Georgia Power and FirstEnergy, exemplify both the promise of biomass repowering and the challenges such projects encounter. In some cases, these challenges prove to be insurmountable.
Wood in Wisconsin
Xcel's Bay Front plant, a three-unit generating station in Ashland, Wisc., is a pioneer in biomass fueling, having begun burning waste wood and other items in 1979. Over the years, two of the three units have burned combinations of just about everything—waste wood, railroad ties, discarded tires, natural gas, and petroleum coke. Currently, these two units use biomass as their primary fuel, but they also burn some coal. The third unit burns coal exclusively. "Our goal is to get all three units burning biomass 100 percent," says David Donovan, Xcel's manager of regulatory policy. In 2008, Xcel received approval from the Public Service Commission of Wisconsin to convert the plant's remaining coal-fired unit to biomass, but the project must overcome some hurdles before it can be completed.
Sourcing of biomass material isn't a problem, according to Donovan, as long as the utility remains competitive in what it is willing to pay. There is some history here: When Xcel decided to burn something other than just coal in 1979, it began looking for a low-price alternative fuel. At the time, the Wisconsin Department of Natural Resources was working to establish guidelines on how saw mills and paper mills could dispose of their waste products, such as bark and chips. "Since we had several of these customers in our service territory, it seemed like a good fit for us to use that material as a low-cost fuel and avoid a waste stream for them," he explains. "We paid just slightly above the transportation cost to take that material off their hands."
However, over the years, wood mulch and chips became increasingly attractive to the horticultural industry for landscaping. Consequently, demand for these products began rising, and about three years ago Xcel saw its biomass fuel prices increase substantially. "Eventually, we were paying the same price as we were for coal on a per-BTU basis," Donovan says. Xcel was willing to pay the price, so its fuel supply continued. It also helped that Xcel uses lower quality, unused materials that generally get left behind in area forests following traditional harvests, such as treetops, logging slash, damaged trees, and cull trees.
To convert all three of its Bay Front plant units to 100 percent biomass, Xcel would need to make minor modifications to the third boiler, and also set up additional biomass receiving and handling facilities, plus install an external gasifier and an enhanced air quality control system.
While biomass is an effective fuel source, it isn't as efficient as coal. As such, after conversions, utilities end up with power plants that provide fewer megawatts. The Bay Front plant produces about 76 MW (23 MW in each of the two combination biomass-coal units, and 30 MW in the 100 percent coal unit). If Xcel succeeds with the conversion to 100 percent biomass in all three units, output will be around 60 MW (20 MW in each unit).
However, Xcel says what will be lost in efficiency will be made up with environmental benefits. The company estimates the conversion will reduce nitrogen dioxide emissions by 60 percent, sulfur dioxides by 80 percent, and particulate matter by 80 percent.
Under the original timeline, the conversion was to begin in 2010 and finish in 2012. However, some things have changed. "When we started doing some of the final engineering on the technology that we chose, the prices ended up being higher," Donovan says. "As a result, we had to go back to the Public Service Commission. They were unhappy with the price, so we are in the process of re-evaluating the technologies to see if there is a better alternative for us." At press time Xcel was still hoping it can provide a recommendation to the PSC by the end of 2010, which would put the project a little more than a year behind schedule.
And if it does proceed, Xcel expects the cost to be higher than the original $60 million estimate. "We are hoping that we can find a technology with only a 5 percent to 10 percent price escalation," Donovan says. "If it gets much above that, though, we would have some hard decisions to make."
Regardless of what happens with the third boiler, Donovan emphasizes that the plant will continue burning biomass as the primary fuel in the first two boilers.
Southern Conversion
In 2008, Georgia Power completed an evaluation of converting an older coal-fueled power plant, Plant Mitchell in Albany, Ga., to burn wood biomass. The plant has one 155 MW coal-fired steam unit, and three 33 MW oil-fired combustion turbines. "The conversion is focusing on the 155 MW unit," says Jeff Burleson, director of resource policy and planning. "We want to convert it to 96 MW of biomass."
Georgia Power wants to switch for several reasons. Namely, biomass has lower emissions than coal. Also the utility wants to increase its fuel diversity to include more renewables. "It is also a cost effective way to generate electricity," says Burleson. In fact, one of the utility's initial reasons for looking at the switch was the increasing price of coal and projections for continued increases in the years to come. The prospect also offers local economic benefits, and in Georgia, the purchase of biomass fuel is exempt from sales tax, unlike coal and natural gas.
The utility doesn't anticipate supply problems. Its research showed sufficient sources of wood biomass near the plant—which makes sense, because according to the Georgia Forestry Association, Georgia has more commercial forest land than any other state, with about 24 million acres. The company expects to obtain chipped wood waste fuel from logging operations within a 100-mile radius of the plant.
Georgia Power made its original appeal for the conversion to the Georgia Public Service Commission in 2008. "We have just filed an updated project plan with the Commission, including potential cost differences, based on the different technologies," Burleson says. The utility also needs to get an air permit from the state's Environmental Protection Division.
Original plans were to begin the transition in 2011 and have the conversion come on line in 2012. However, things were delayed in January 2010, with the utility waiting until the EPA better defines rules governing industrial boiler emissions. The anticipated industrial boiler "Maximum Achievable Control Technology" rule would regulate emissions of hazardous air pollutants from industrial boilers. This rule likely would affect biomass boilers such as the one planned at Plant Mitchell, which could complicate the project.
The utility plans to study other boiler technologies in the event the EPA rule significantly impacts the cost of its boiler conversion plans. A final rule probably won't be issued until January 2011. "As a result, we are in a holding pattern on the conversion," Burleson says.
The original estimated capital cost of transitioning the plant to biomass was about $102.8 million. While the company's estimates remain relatively close to that figure, Burleson says costs might increase somewhat over time. If the project does proceed successfully, however, it would set the stage for other possible coal-to-biomass conversions in Georgia.
Burger Bust
In 2009, FirstEnergy made the decision to convert Units 4 and 5 at its R.E. Burger plant in Shadyside, Ohio, to burn biomass because of the excess costs associated with installing pollution control equipment that would've been required to continue burning coal. The two units were generating a combined 312 MW of power, which would have made the planned conversion the largest in the nation to date. But after more than a year of planning and development, FirstEnergy announced in mid-November that it would cancel the repowering project, and would shut down the Burger plant at the end of the year.
The company cited prohibitively low electricity costs as the main reason for its decision. "Despite our best efforts, we were unable to overcome the challenges of the difficult economy to cost-effectively repower the Burger Plant to burn biomass," stated Gary R. Leidich, executive vice president and president of FirstEnergy Generation.
Despite its cancellation, the project illustrates how such a repowering could work at a similar site.
Initially, the utility planned to use energy crops, such as corn stalks, wheat, or grass grown specifically for the plant. However, more recently the company was leaning toward using wood to fuel the repowered plant. "We have been testing all of these sources," said Charlie Lasky, FirstEnergy's vice president of fossil operations, in a conversation that happened a few weeks before the project was canceled. At the time of the interview, the company expected to use a combination of fuels, depending on which ones were most economical at a given time, with wood as its primary fuel, "because of combustion characteristics and emission characteristics."
One plan was to use 80 percent wood pellets and 20 percent coal-firing. In fact, an EPA consent order specified this mix. "However, our actual objective [was] 100 percent biomass," Lasky says. "If we need[ed] coal for start-up or stability reasons, we [would've had] allowances in the consent order for that."
Like the Georgia Power and Xcel projects, fuel supply wasn't the biggest barrier that the Burger repowering faced. "We conducted a supply and demand analysis," Lasky says. "We plan[ed] to have a diversity of supply with respect to the region, as well as with respect to the products we'd burn." Nor were technical issues a deal killer for the project. FirstEnergy planned to use the units' existing boilers, with only new burners and some conversion work to make the pulverizers suitable for biomass fuel. It also planned to convert the plant's coal pipes to different diameters to facilitate transportation.
Efficiency challenges might've played a more significant role in the decision to kill the project. Like many other biomass conversions, the Burger plant would have suffered de-rating when exchanging 12,000-Btu/pound Eastern coal for 8,000 Btu biomass pellets. "We expect[ed] the plant's 312 MW to drop to about 200 MW or 220 MW," Lasky said—cutting output by about one-third. Lasky added, however, that coal-fired plants burning Powder River Basin coal might not experience such a significant drop in efficiency, because PRB coal contains about 8,800 Btus per pound.
FirstEnergy expected the conversion to cost about $200 million—which arguably is a good price for 200 MW of carbon-neutral generating capacity. In the final analysis, however, the company decided the project's economics simply didn't make sense in an environment of falling electricity prices.
Given the price pressures that cheap gas continues to exert, the market outlook seems unlikely to reverse itself before the economy brings major growth in electricity demand. In situations where the economics work, however, biomass repowering offers a potential future for coal-fired units that otherwise might face the Burger plant's fate.