Deck:
Solar projects are becoming hot investments.
Author Bio:
Scott M. Gawlicki is Fortnightly's contributing editor, based in Hartford, Ct.
Solar projects are becoming hot investments.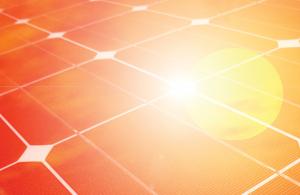 Taught from an early age to generate or procure power from the lowest-cost resources, America's utilities historically have scoffed at solar energy. In addition to its comparatively high cost and diminutive plant capacity, solar's variable and non-dispatchable output poses technical issues that most utilities would prefer to avoid.
But solar technologies have been steadily scaling up in recent years, and becoming more cost effective. Plus, renewable portfolio standards (RPS) in 33 states are forcing utilities to make solar and other renewable energy sources a substantial part of their generation mix. A 2010 market study by consulting firm IHS Inc. spells it out: cumulative renewables demand across all states with binding RPS policies will grow from an expected 137 TWh (terawatt-hours) in 2010 to 479 TWh by 2025, an increase of approximately 250 percent.
Facing the need to comply with state mandates, utilities are increasingly moving toward development and ownership of renewable assets—including solar.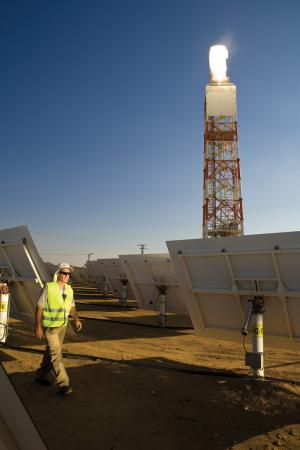 "Of the installed PV systems over 10 MW in the U.S., almost all have utilities or utility affiliates as large equity investors," says Jay Paidipati, an associate director at Navigant Consulting. "Some of this is due to current and anticipated growth in compliance demand, but these projects can also provide good returns. Tax equity investors generally can command between 9 and 13 percent returns and [long-term] project equity investors typically command between 10 and 19 percent, depending on what stage of development they invest in."
With photovoltaic (PV) panel costs declining, technology developers introducing new concentrated solar power (CSP) designs, and the federal government offering development grants—as well as construction loan guarantees, accelerated depreciation and tax credits that were previously off limits—the outlook for solar investments is starting to look downright bullish.
"We view solar as a real growth story," says Tom Doyle, president of NRG Solar. The company owns and operates a 21 MW PV facility in Blythe, Calif., and is looking to invest more than $1 billion in two other projects—a 290 MW PV plant in Arizona and a 390 MW CSP plant in California. "We see significant growth in this space, which is why we control roughly 2 GW of proposals. Yes, there's also wind power, but we believe that going forward it won't grow like solar."
Solar vs. Wind
Solar capacity in the U.S. currently represents less than 1 percent of the country's electrical generating capacity, and any substantial uptick in that share is years away. But solar is quickly becoming a very real utility-scale resource and an investment opportunity; no longer are utilities making token commitments to solar power just to satisfy regulators.
That's because, depending on the location, a solar asset can be a more valuable grid resource than its biggest rival, wind power. A PV installation, for example, operates best at times of peak electrical demand. Plus, siting is much more flexible. PV arrays can be located close to load centers, and can be installed relatively quickly and in small increments,