Deck:
Fukushima shockwaves hit America's nuclear renaissance.
Author Bio:
Dan Scotto is president and chief investment officer at Whitehall Financial Advisors. Previously he was an analyst at BNP Paribas and Bear Stearns before that.
Fukushima shockwaves hit America's nuclear renaissance.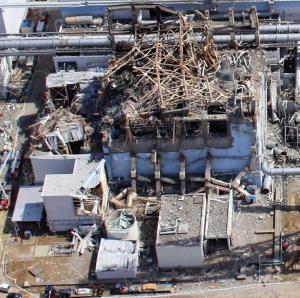 Radiation leaks from Japan's Fukushima-Daiichi nuclear plant following the March 11, 2011, 9.0 earthquake and subsequent tsunami have had a chilling effect on the global nuclear industry, forcing investors and governments to re-examine their energy policies.
In the United States, the Fukushima crisis prompted the Nuclear Regulatory Commission (NRC) to conduct an immediate review of 27 operating reactors (out of the 104 currently running), thereby raising the specter of costly modifications to the aging facilities (average age 20 years) and a redesign of plants on the drawing board.
Several countries, including Italy, Germany, France, India, and even China, have imposed temporary moratoriums on nuclear reactor construction. Until a post-mortem analysis of Fukushima-Daiichi is completed, the global nuclear industry will continue to face the possibility that operating plants might have design defects. It's conceivable that both operating plants and those under construction could require additional major capital expenditures in order to comply with any new regulations.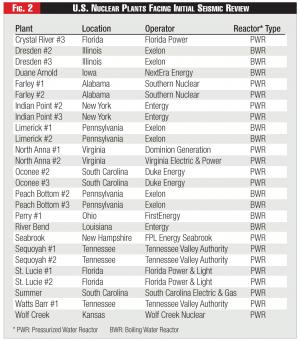 The financial markets find nothing more distasteful than uncertainty (you don't know what you don't know). What we do know is that a number of plants were designed to withstand earthquakes of 7.0 to 7.5—as much as two orders of magnitude smaller than the March 11 quake.
Analyzing the implications of seismic risks and incorporating lessons learned from Fukushima might add months or even years to construction programs. It's also conceivable that some projects may be scrapped entirely. NRG Energy, Inc. (NRG), for example, said it would temporarily cap its investment in the South Texas Nuclear Plant (STP) until results of the Fukushima investigation are available. (Notably, Tokyo Electric Power Co. (TEPCO), owner of Fukushima-Daiichi, has a conditional agreement for a partial ownership stake in an expansion of the plant.) And Exelon Inc. (EXC), one of America's largest nuclear utilities, has expressed concerns that a reactor construction moratorium and incorporation of lessons learned from Fukushima will make the next generation of nuclear power plants more costly than anticipated.
Can America's nuclear renaissance survive this challenge?
Re-living TMI
The Fukushima-Daiichi situation seems likely to affect the U.S. nuclear power industry in ways that are similar to the effects of the Three Mile Island (TMI) accident in 1979. A history review, therefore, might be instructive for plant owners and utility investors.
Before the TMI accident, companies engaged in large nuclear construction programs enjoyed capital market premiums; their stocks traded at higher price-to-earnings (P/E) multiples and their credit ratings were typically higher than their non-nuclear brethren. Commonwealth Edison, a triple-A utility, had 12 nuclear units under construction. Arizona Public Service, owners of the Palo Verde plant in Arizona, had five plants underway.
The reversal of political fortunes for what was then a fully regulated industry was a clear setback. The anti-nuclear age had begun, and companies now faced unanticipated local opposition, resulting in prolonged construction delays and huge cost overruns—in some cases as much as a ten-fold