Deck:
Out of market means out of luck—even for self-supply.
Author Bio:
Bruce W. Radford is publisher of Public Utilities Fortnightly .
Out of market means out of luck—even for self-supply.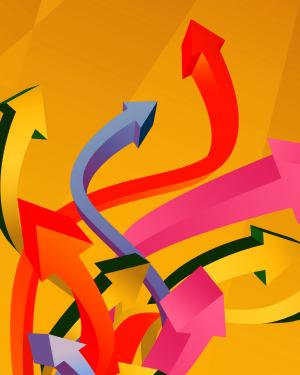 "The sky did not fall," according to the power plant developer CPV Power, when earlier this year, the New Jersey Board of Public Utilities completed its highly controversial RFP solicitation for new electric capacity. The BPU snagged more than 1,900 MW, in the form of three new planned generating units, including CPV's own proposed Woodbridge project, in a process authorized by the state legislature and designed specifically to short-circuit the FERC-approved PJM regional capacity market, known as RPM (reliability pricing model.)
The plan was partly to guard against possible brownouts threatened as early as 2012 (according to PJM's own projections), but also to flood the PJM regional capacity market with below-cost bids, in a move seen by some as state-sponsored price manipulation to help lower future power prices for the state's beleaguered ratepayers. (See " Capacity Contest ," and " Parochial Power Play ," both by Michael T. Burr, Fortnightly, Feb. 2011.)
But as events turned out, those three new planned units opted not to bid in PJM's recently conducted May 2011 base residual auction, to procure capacity commitments for delivery during the period 2014 through 2015. Without the threatened below-cost bids, the immediate crisis was averted. As PJM reported on May 15, capacity prices for delivery three years out still fell slightly in northern New Jersey, the region's highest-priced and most transmission-congested sector, dropping about $20, to $225/MW-day, owing to a large influx of demand response bidders.
And now PJM also questions whether there ever was "a high likelihood" of customer brownouts for the Garden State.
On June 17, the New Jersey BPU held hearings on the continuing question of whether the RPM was allowing the state's utilities to procure enough capacity to maintain adequate electric supply and reliability. The purpose was to examine whether to solicit new generating capacity beyond the 2,000 MW sought through the above-mentioned RFP under the state's Long-Term Capacity Agreement Pilot Program, and to deal with delays over U.S. Park Service permitting for the planned and urgently needed 500-kV Susquehanna-Roseland transmission line upgrade. (Investigation of Capacity Procurement & Trans. Planning, Order of May 16, 2011, Dkt. EO 11050309.)
In comments submitted June 17 for that hearing, PJM's v.p. for state member services, Denise Foster, reported that demand response bidding in the recent May 2011 RPM auction had blunted some of the reliability concerns:
"The Board need not draw the extreme conclusion that brownouts absolutely will occur and will do so frequently. However, the Board has drawn the right conclusions that the risk of brownouts, while not imminent, is increasing."
Nevertheless, the threat that New Jersey might attempt to suppress the RPM price artificially by more than $1 billion in the first year alone—according to warnings from the group known as "P3" (PJM Power Providers)—led FERC in mid-April to pre-empt any possible collateral damage. And so FERC issued one of its most controversial orders in years: the so-called "MOPR" order, which redefined PJM's Minimum Offer