Deck:
Out of market means out of luck—even for self-supply.
Author Bio:
Bruce W. Radford is publisher of Public Utilities Fortnightly.
"The sky did not fall," according to the power plant developer CPV Power, when earlier this year, the New Jersey Board of Public Utilities completed its highly controversial RFP solicitation for new electric capacity. The BPU snagged more than 1,900 MW, in the form of three new planned generating units, including CPV's own proposed Woodbridge project, in a process authorized by the state legislature and designed specifically to short-circuit the FERC-approved PJM regional capacity market, known as RPM (reliability pricing model.)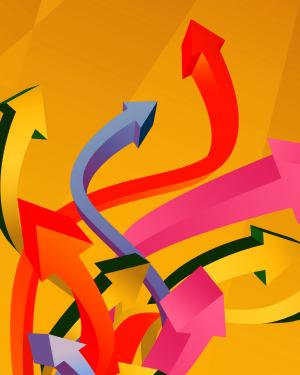 The plan was partly to guard against possible brownouts threatened as early as 2012 (according to PJM's own projections), but also to flood the PJM regional capacity market with below-cost bids, in a move seen by some as state-sponsored price manipulation to help lower future power prices for the state's beleaguered ratepayers. (See "Capacity Contest," and "Parochial Power Play," both by Michael T. Burr, Fortnightly, Feb. 2011.)
But as events turned out, those three new planned units opted not to bid in PJM's recently conducted May 2011 base residual auction, to procure capacity commitments for delivery during the period 2014 through 2015. Without the threatened below-cost bids, the immediate crisis was averted. As PJM reported on May 15, capacity prices for delivery three years out still fell slightly in northern New Jersey, the region's highest-priced and most transmission-congested sector, dropping about $20, to $225/MW-day, owing to a large influx of demand response bidders.
And now PJM also questions whether there ever was "a high likelihood" of customer brownouts for the Garden State.
On June 17, the New Jersey BPU held hearings on the continuing question of whether the RPM was allowing the state's utilities to procure enough capacity to maintain adequate electric supply and reliability. The purpose was to examine whether to solicit new generating capacity beyond the 2,000 MW sought through the above-mentioned RFP under the state's Long-Term Capacity Agreement Pilot Program, and to deal with delays over U.S. Park Service permitting for the planned and urgently needed 500-kV Susquehanna-Roseland transmission line upgrade. (Investigation of Capacity Procurement & Trans. Planning, Order of May 16, 2011, Dkt. EO 11050309.)
In comments submitted June 17 for that hearing, PJM's v.p. for state member services, Denise Foster, reported that demand response bidding in the recent May 2011 RPM auction had blunted some of the reliability concerns:
"The Board need not draw the extreme conclusion that brownouts absolutely will occur and will do so frequently. However, the Board has drawn the right conclusions that the risk of brownouts, while not imminent, is increasing."
Nevertheless, the threat that New Jersey might attempt to suppress the RPM price artificially by more than $1 billion in the first year alone—according to warnings from the group known as "P3" (PJM Power Providers)—led FERC in mid-April to pre-empt any possible collateral damage. And so FERC issued one of its most controversial orders in years: the so-called "MOPR" order, which redefined PJM's Minimum Offer Price Rule, which deters uneconomic, below-cost bidding. (Dkts. ER11-2875, EL1-20, Apr. 12, 2011, 135 FERC ¶61,022.) The commission followed up the very next day with a similar companion order covering New England and its Forward Capacity Market. (Dkts. ER10-787, et al., Apr. 13, 2011, 135 FERC ¶61,029.)
Together these two rulings promise a new paradigm, as FERC itself announced, one that could impose a virtual prudence review of the costs of utility owned generation, conducted by federally regulated transmission grid operators and their IMMs (independent market monitors).
That prospect prompted American Public Power Association General Counsel Sue Kelly to write to FERC to express "deep and abiding concerns." The MOPR, she wrote, and its companion order from New England, together were being "widely interpreted as showing a fundamental lack of regard for the business models of load-serving entities [LSEs] … and the role of the states in assuring that their own citizens and businesses have access to a reliable and reasonably priced portfolio of electric generation."
In its key particulars, the MOPR ruling creates a new minimum floor for supply offers that generating plants and other resources (such as demand response aggregators) bid into the PJM capacity market, called the RPM, and eliminates exemptions that previously had sheltered 1) utilities and LSEs planning their own new resources (self-supply) to satisfy resources adequacy rules, and 2) other bids from planned new resources developed in response to a state regulatory or legislative mandate to resolve a projected capacity shortfall. (See, "State's Rights, Gamed Markets," Fortnightly's SPARK.)
Also, the MOPR rule applies only to newly planned resources bidding for delivery into transmission-constrained areas, and then primarily to simple-cycle and combined-cycle gas-fired turbines. It won't apply to wind, solar, nuclear, or coal-fired units, or to IGCCs (integrated gasification, combined-cycle gas-fired turbines), as FERC felt that such resources wouldn't likely serve as convenient vehicles for price manipulation.
But even more important, the MOPR order defines this new bid floor in terms of a unit-specific cost-indexing benchmark, to be developed by PJM and then applied case-by-case by its independent market monitor (IMM) to specific categories of resources. That means that a utility directed by its state PUC to develop and build a particular portfolio of generating resources to self-supply capacity to provide for resource adequacy could see its bid disallowed, with its resource failing to clear in the regional capacity market, thus forcing the utility to cover the shortfall and purchase third-party resources at the clearing price—in effect paying twice over for capacity—if the IMM should find that the utility's proprietary, self-supplied resource isn't uneconomic and uncompetitive ("out of market," or OOM), when measured against other units of the same asset class.
And the New England order does much the same for the region's FCM construct.
As explained by attorneys Scott Strauss and Jeffrey Schwarz (Spiegel & McDiarmid), representing New Hampshire Electric Co-op, and Massachusetts Municipal Wholesale Electric Co., the April 13 FCM order announces for the first time that new self-supplied resources that meet the relevant technical and locational criteria "may nonetheless fail to clear," if the bid falls below an offer-floor benchmark.
As Strauss and Schwarz note, that raises the specter of having to pay twice—once to build, and then again to buy through the FCM to cover the resource that is left stranded:
"That was never the deal," they argued.
"And the commission has no jurisdiction to impose such an obligation upon LSEs."
A New Paradigm
Concerns over OOM projects were rampant long before New Jersey enacted legislation to target the PJM market. As FERC noted in its New England order, every FCM auction since the market's birth has cleared at the price floor, with more capacity ready to step in and bid at that level. Such low prices, said the commission, arose from bids from out-of-market suppliers that received revenue from sources outside ISO-NE markets, such as through bilateral purchased power contracts, rate base cost recovery, or favorable tax status or financing linked to those revenue streams. These sources of revenue, largely enabled by state policies on ratemaking, resource planning, and portfolio management, tend to make OOM resources indifferent to the market clearing price, and thus willing to offer capacity for virtually any price as a price-taker, especially in New England. In fact, as this column noted last year, the Connecticut state commission as far back as 2007 had attempted to carry out a scheme similar to the New Jersey plan to design RFPs to solicit capacity resources to offer below-cost bids into the New England FCM to drive down prices and avoid "federally mandated congestion charges," coupled with a contract for differences that would settle against New England markets, to make the suppliers whole. (See, "When Markets Fail," Fortnightly, May 2010.)
As in PJM, FERC's New England order imposed offer-price controls on all self-supplied capacity. In FERC's view the innocent self-supply of capacity outside the FCM auction carried with it the same price-distorting effects as zero-price bidding by OOMs, "regardless of intent." FERC also denied arguments that cost benchmarking for self-suppliers worked a taking of property under the Fifth Amendment:
"In the era of Hope and Bluefield … it was necessary to require that the utility was able to recover its costs …
"Today, however, the commission regulates under another paradigm."
Yet earlier this year FERC flip-flopped on the question of a different state-sponsored incentive to bring down capacity prices: that is, whether the New York ISO should recognize the value of certain tax abatements offered to power plant developers to induce installation of peaking units in New York City in the course of calculating the "net CONE" parameter (cost of new entry) for the administrative demand curve used to set in-city prices for installed capacity (ICAP).
At first, FERC had rejected the NY ISO's decision to recalculate CONE and bend the market to honor the tax abatements as economic, noting that it was in New York city's interest to grant tax abatements to locally installed peaking units "because doing so would result in lower capacity prices." (See, Dkt. ER11-2224, Jan. 28, 2011, 134 FERC ¶61,058.)
But that drove the mayor of New York City and various federal and state legislators to censure FERC's ruling. U.S. Senator Charles E. Schumer wrote to FERC Chairman Jon Wellinghoff in March, complaining that FERC's order would "significantly increase the price paid for electricity supply by New York City customers over the next three years." And in April, New York PSC Commissioner Robert Curry sent an email to FERC commissioner Marc Spitzer, forwarding an April 1 story from the New York Post ("Exclusive: New Yorkers are about to get zapped on their electric bills …").
"Thought you might be interested," Curry wrote.
Lo and behold, FERC reversed itself in May, noting that the New York legislature and Governor Cuomo had changed the previously discretionary tax abatement program to "as-of-right." (Order on Rehearing, Dkt. ER11-2224, May 19, 2011, 135 FERC ¶61,170.)
None of this escaped Stephanie Brand, Director of the New Jersey Division of Rate Counsel. She argued that the issue and the result should have been the same in the PJM MOPR case. In other words, in running the regional capacity market, regulators should honor any state-legislated scheme to drive prices down. (Motion of New Jersey Division of Rate Counsel, Dkts. EL11-20, ER11-2875, filed May 27, 2011.)
As Ms. Brand noted, "We express no opposition to the commission's treatment of the New York tax abatement program …
"Instead, we urge the commission to apply the same logic to New Jersey's effort to incentivize new resources."
'Not a Rate Case'
FERC's MOPR order sets out a supposedly objective and quantitative test for determining what makes for an economic supply bid, stating that PJM must set the minimum offer price at the "competitive, cost-based, fixed, nominal levelized, net cost of new entry, were the resource to rely solely only on revenues from PJM-administered markets."
This rule has drawn flak, however, with opponents claiming that a precise accounting of costs is well-nigh impossible, as many utilities and LSEs often count on intangible benefits when making capacity planning decisions.
In seeking rehearing, NRECA's David Mohre (executive cirector, energy and power) and Paul McCurley (manager, power supply) cited a host of intangible benefits not captured in by FERC's MOPR test:
A utility plant owner, they say, might earn excess revenues from selling excess capacity in bilateral deals during those years when excess might have been available before the LSE "grew into the resource."
They reject the idea that revenues should be deemed inherently uneconomic or anti-market unless derived directly from PJM markets.
According to attorney Randall Speck (Kaye Scholer), representing the Maryland Commission, examples of legitimate cash flows divorced from PJM markets might include investment tax credits, preferential zoning, or taxpayer funding. Speck also highlighted how a state-sponsored resource plan must anticipate climate change and future EPA regulations that could alter the value proposition of resource choices:
Rather than stay silent, PJM has expressed a fair degree of sympathy with the concerns voiced by traditional regulated utilities.
First, in asking for clarification of the MOPR rule, PJM urged FERC to consider a new stakeholder process to seek common ground to allay concerns of utility LSEs—especially the problem of self-supply failing to clear the auction, and whether FERC might develop an optional, less administratively burdensome form of MOPR exception, focused not on inflexible cost benchmarking, but on whether a new gen project relies on improper subsidies, discriminatory payments, or some other form of revenue support that suggests a real intent to suppress prices.
This last idea evoked a similar gen industry proposal from P3 known as the "No Subsidy Off-Ramp," which FERC summarily rejected in its April 12 order.
But in mid-May PJM went even further, submitting a draft RPM tariff to comply with FERC's MOPR order that seemed to tilt so far in favor of traditional utilities as to conflict outright with FERC directives.
In setting guidelines for screening below-cost offers by utility self-suppliers, PJM outlined all the different types of supporting documentation it would need to evaluate whether a sell offer should qualify as competitive, but said that wouldn't amount to conducting a "rate case," or divining a just and reasonable rate.
Yet PJM promised to credit cost advantages resulting from the seller's business model, financial condition, tax status, or access to capital, and thus "would not second-guess, or look beyond, an attractive cost of capital enjoyed by a seller simply because it is a franchised public utility in jurisdictions with traditional retail rate regulation, or part of a utility holding company with a large balance sheet and high credit rating." (PJM Interconnection, Revisions to Open Access Tariff, Transmittal Letter p. 10, Dkt. ER11-2875, filed May 12, 2011.)
What now of the equal playing field for merchant generators?
No wonder that independent market monitor Joseph Bowring (president, Monitoring Analytics) protested outright on June 2 that such clarifying language from PJM "is not required by, and does not fall within the scope of compliance with the April 12th Order."
Within two weeks FERC was entertaining second thoughts. (See Order Granting Rehearing, June 13, 2011, 135 FERC ¶61,228.) And in a clear sign that the wheels had run off the tracks, FERC called for a staff-led technical conference within 45 days to explore issues arising from widespread industry concern that self-supply sell offers would be held subject to the risk of mitigation under the minimum offer price rule.
Why wasn't that technical conference held before handing down the order?
A 'Death Sentence'
Judging the merits of different financing arrangements could prove especially difficult for market monitors.
Hess Corp., one of the three developers (after CPV and NRG) that answered the New Jersey RFP for low-cost capacity, urged reliance on a standard reference financing structure, rather than allow project developers to put forth individual financing structures for evaluation.
As Hess explained, by knowing where the project costs need to be to clear the RPM market, a developer can engineer an attractive bilateral arrangement with a highly capitalized parent or partner. By producing favorable financing costs, says Hess, this out-of-market bilateral contract "would have the effect of lowering the project's minimum bid offer and greatly enhancing the project's ability to clear."
This creative contracting, Hess added, "is tantamount to tailoring the perceived `economic-ness' of a project," so as to pass the MOPR test.
By separately considering each individual project financing, Hess concludes, FERC is placing PJM and the IMM in a "difficult, unnecessary and ill-suited position" of judging out-of-market bilateral deals designed to drive various financing terms and costs. (Protest of Hess Corp., p. 13, FERC Dkt. ER11-2875, filed June 3, 2011.)
Another point concerned the degree to which capacity clearing prices do or don't affect developers and their decisions to build. In short, why put self-suppliers and state-sponsored portfolio programs at risk of not clearing the market, when the clearing price rarely dictates the development decision?
As attorney Stephen Teichler pointed out, in seeking rehearing of FERC's New England order for clients NStar and United Illuminating, the go/no-go decision often doesn't hinge on the clearing price.
"Existing generators," Teichler noted, "can, and do, regularly submit bids into the FCM auctions that are calculated to be accepted."
As Teichler argued, state-sponsored generation usually will be built on the strength of purchased power agreements, or not all:
"If a resource is going to be built anyway, an economically rational owner will tender a bid into the capacity market that is likely to be accepted.
"Some revenue," he added, "even if less than full long-run average cost," is better than none. (Request for Rehearing, Dkts. ER10-787 et al., filed May 13, 2011.)
This reasoning led Teichler to conclude that market clearing prices will rarely, if ever, approach the ideal of full, levelized cost:
"A bid at or above $8/kW-month—approximating the cost of new entry for certain types of capacity that may be needed for reliability purposes, for example—virtually ensures that the resource will not be selected, as it is far above recent capacity clearing prices, which are in the $3/kW-month range.
"That a certain resource must consistently bid its cost of entry is presently a death sentence."