Deck:
Has the Supreme Court frozen climate change litigation?
Author Bio:
Wansheng Jerry Liu ( wliu@foxrothschild.com) practices in the intellectual property department of Fox Rothschild LLP, residing in its Princeton office. David Restaino (drestaino@ foxrothschild.com) provides compliance counsel at Fox Rothschild in many subject matter areas, including regulatory aspects of environmental law.
Has the Supreme Court frozen climate change litigation?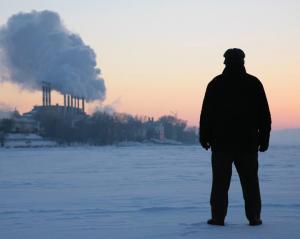 In April 2007, the U.S. Supreme Court delivered its landmark decision, Massachusetts v. EPA (Massachusetts) , confirming the government's ability to regulate greenhouse gases. 1 That decision can be considered the "end of the beginning" of the battle against climate change. Since then, proponents of a forceful climate change response have taken matters into their own hands and filed federal nuisance claims against large emitters of greenhouse gases. These efforts have led to a second climate change case, American Electric Power v. Connecticut (AEP) , recently decided by the U.S. Supreme Court. 2
AEP strongly limits private nuisance actions by keeping them out of federal court. But AEP isn't the next big step in climate change litigation even though it reined in wayward plaintiffs. Instead, the case won't stop the expansion of the government's greenhouse gas toolbox, and won't even prevent private plaintiffs from filing similar actions in state court. Nevertheless, its holding represents an important ruling regarding climate change that shouldn't be underestimated.
Massachusetts v. EPA
In Massachusetts, the first landmark case in the climate change context, the Commonwealth of Massachusetts and several other states, cities, and organizations filed a total of eight petitions with the United States Court of Appeals for the District of Columbia to, among other things, challenge the denial by the U.S. Environmental Protection Agency (EPA) in the Bush administration of its authority under the Clean Air Act (CAA) to regulate greenhouse gas (GHG) emissions from new motor vehicles. 3 The petitioners claimed the GHG emissions caused climate change and the climate change would cause injuries to them, such as loss of property, damage to facilities, increased health problems and related costs, reduced water supply, and harm to economies. 4 Petitioners also claimed the EPA's regulation of the GHG emissions would reduce or delay the injuries that resulted from a climate change. 5
The issues before the Supreme Court included: 1) whether the petitioners had established standing to challenge the agency's denial to regulate GHG emissions; 2) whether the CAA had authorized the agency to regulate GHG emissions, in particular CO, from motor vehicles; and 3) if the agency has the authority, whether it has the discretion to decline to issue emission standards for motor vehicles based on policy considerations.
On the standing issue, Justice Stevens acknowledged the relevance that Massachusetts is a sovereign state, not a private individual. 6 As a sovereign state, Massachusetts isn't a "normal litigant" to invoke federal jurisdiction. However, given the procedural right to challenge the governmental agency's rejection of rulemaking petition pursuant to 42 U.S.C. § 7607(b)(1) and Massachusetts' stake in protecting its "quasi-sovereign interests," the Court concluded that Massachusetts is entitled to "special solicitude" in the standing analysis. 7 To reach this conclusion, the