New Opportunities: Westinghouse Electric appointed Danny Roderick as president and CEO, succeeding Shigenori Shiga, who had served as interim president and CEO since April. Roderick was senior vice president at GE Hitachi Nuclear, and before that was vice president of nuclear projects at Progress Energy Florida. Before joining Progress he spent 13 years in plant operations and engineering with Entergy Nuclear.
Jon Taylor, assistant controller at FirstEnergy Solutions (FES) and FirstEnergy Generation, was promoted to v.p. and assistant controller for FirstEnergy. Kelley Mendenhall, v.p. finance at FES, was named v.p. strategy and planning. Trent Smith, regional president, Cleveland Electric Illuminating (CEI), was named v.p., sales and marketing, FES. Don Moul, regional president, Ohio Edison, has been named v.p., commodity operations, FES.
Raymond A. Lieb, currently director of site operations at FirstEnergy's Beaver Valley nuclear station, was promoted to site v.p. of Davis-Besse. Lieb replaces Barry Allen, who accepted a position at Pacific Gas & Electric. 
Pacific Gas and Electric (PG&E) promoted Greg Kiraly from v.p. of electric distribution operations to senior v.p.
ITC Holdings hired Kristine Schmidt as the company's v.p. and president of ITC Great Plains. Schmidt joins ITC from ESPY Energy Solutions.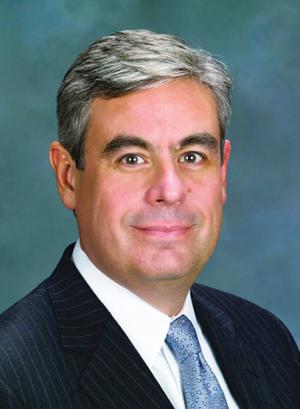 Pepco Holdings appointed Kevin C. Fitzgerald as executive v.p. and general counsel. Most recently he was executive partner at Troutman Sanders.
PPL named Jaime Bohnke as head of supply chain and procurement. Most recently, he was a v.p. for Tyco International.
Brenda Boultwood joined MetricSteam's executive team as the v.p. of industry solutions. Most recently, she served as senior v.p. and chief risk officer at Constellation Energy (now Exelon).
Dominion made changes within its officer ranks: Shannon L. Venable, v.p. financial management - generation was named v.p. information technology; Thomas R. Bean, v.p. financial analysis - alternative energy solutions, succeeds Venable; Patricia G. Shell, v.p. & general auditor, succeeds Bean; and Michele L. Cardiff, controller-generation accounting, succeeds Shell.
Associations: The Electric Power Research Institute (EPRI) appointed Mark Crosswhite, COO of Southern Company, to its board of directors.
The National Association of Pipeline Safety Representatives (NAPSR) named Hans Mertens as its new administrative manager. Previously, Mertens was the director of engineering services and chief engineer for the Vermont Department of Public Service.
The Solar Electric Power Association (SEPA) selected five new members to its board of directors: Holly Gordon of Sunrun, Jurgen Krehnke of SMA Solar Technology AG, Lori Singleton of Salt River Project, Cris Eugster of CPS Energy, and Matt Ferguson of the Reznick Group.
Boards of Directors: American Electric Power elected Steve Rasmussen, CEO of Nationwide, to its board.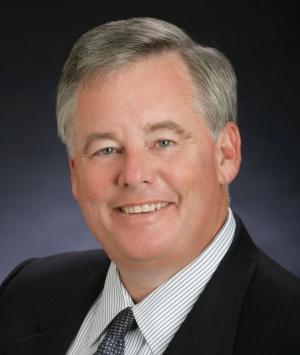 Dominion's board of directors elected a new director, Michael E.Szymanczyk. Previously, he served as chairman and CEO of Altria Group.
Pepco Holdings appointed H. Russell Frisby Jr. to its board of directors. Frisby is a partner at Stinson Morrison Hecker.
Retirements: J. Wayne Leonard, chairman and CEO at Entergy, plans to retire on Jan. 31, 2013. Leo Denault, current executive v.p. and CFO, was elected to succeed Leonard. Andrew Marsh, currently v.p., system planning, will succeed Denault.
Also retiring from Entergy in January is Richard Smith, president of wholesale commodities. William Mohl, previously chairman, president and CEO of Entergy Louisiana and Entergy Gulf States Louisiana, will succeed Smith.
We welcome submissions to People, especially those accompanied by a high-resolution color photograph. E-mail to: people@pur.com.