Deck:
Analyzing the Order 1000 comply filings from non-RTO regions.
Author Bio:
Bruce W. Radford  is publisher of  Public Utilities Fortnightly .
Analyzing the Order 1000 comply filings from non-RTO regions.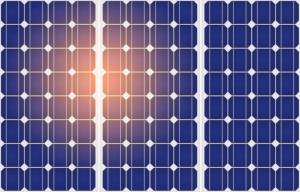 Last fall, in early October, utilities across the country began filing tariffs with the Federal Energy Regulatory Commission to explain how they will comply with the commission's Order 1000, issued 18 months ago. That order requires all FERC-jurisdictional transmission service providers to participate in regional grid planning, and forces the planners to take account of state and federal policy governing renewable energy. Costs for projects that pass muster in the regional plan must be allocated in a manner "roughly commensurate" with project benefits.
That's quite a handful, but maybe not a stretch for the regional transmission organizations (RTOs)—PJM, MISO, California, New York, New England, and the Southwest Power Pool. They already plan on a regional level. And some RTOs (notably CAISO and MISO) had "policy-driven" planning even before FERC issued its landmark order.
Not so for the non-RTO regions. Any regional planning going on there has so far has consisted largely of adding together all the individual transmission plans prepared separately by individual utilities, which usually focus only on reliability and resource adequacy. These various "local" plans are then rolled up in a single document, to be reviewed across the region—but only so far as to make sure no train wrecks are looming. That is, can we implement all these local plans simultaneously, without violating any reliability standards?
FERC touts a different vision. The commission in effect would prefer that engineers meet and greet face-to-face to throw ideas around—to imagine the future, like battery and flywheel storage, or how smart grid applications in tandem with transmission expansion might infuse the grid with synergies achievable only on a macro scale.
"To evaluate alternatives," as the commission puts it, "that may meet the needs of the region more efficiently or cost-effectively."
At the same time, however, FERC admits that utilities must first answer to state regulators, paying homage to state-mandated resource plans:
"The regional transmission planning process," FERC conceded in Order 1000, "is not the vehicle by which integrated resource planning [IRP] is conducted; that may be a separate obligation imposed under the purview of the states."
Can these twin opposites be reconciled?
As we reported in this column several months ago, the Midwest ISO found that about 75 percent of regional benefits accruing from its first stab at "policy-driven" grid planning, the so-called MVP portfolio (multi-value projects), came from production cost savings. (See "A Pricey Peninsula ," October 2012, http://www.fortnightly.com/fortnightly/2012/10/pricey-peninsula) MISO fashions its grid projects to invoke an improved array of resources—to milk efficiencies in fuel costs, fuel diversity, reserve sharing, plant heat rates, capacity factors, and so on.
If that's not resource planning,
what is?
In truth, Order 1000 is proving troublesome even for RTOs. PJM's comply tariff (FERC Dkt. ER13-198, filed Oct. 25, 2012) has drawn protests from nearly a dozen state PUCs. But in non-RTO areas, it's harder still. FERC in effect is forcing utilities in non-RTO areas to do many of the same things that RTOs