Deck:
Analyzing the Order 1000 comply filings from non-RTO regions.
Author Bio:
Bruce W. Radford is publisher of Public Utilities Fortnightly.
Last fall, in early October, utilities across the country began filing tariffs with the Federal Energy Regulatory Commission to explain how they will comply with the commission's Order 1000, issued 18 months ago. That order requires all FERC-jurisdictional transmission service providers to participate in regional grid planning, and forces the planners to take account of state and federal policy governing renewable energy. Costs for projects that pass muster in the regional plan must be allocated in a manner "roughly commensurate" with project benefits.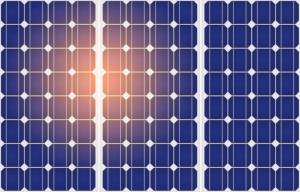 That's quite a handful, but maybe not a stretch for the regional transmission organizations (RTOs)—PJM, MISO, California, New York, New England, and the Southwest Power Pool. They already plan on a regional level. And some RTOs (notably CAISO and MISO) had "policy-driven" planning even before FERC issued its landmark order.
Not so for the non-RTO regions. Any regional planning going on there has so far has consisted largely of adding together all the individual transmission plans prepared separately by individual utilities, which usually focus only on reliability and resource adequacy. These various "local" plans are then rolled up in a single document, to be reviewed across the region—but only so far as to make sure no train wrecks are looming. That is, can we implement all these local plans simultaneously, without violating any reliability standards?
FERC touts a different vision. The commission in effect would prefer that engineers meet and greet face-to-face to throw ideas around—to imagine the future, like battery and flywheel storage, or how smart grid applications in tandem with transmission expansion might infuse the grid with synergies achievable only on a macro scale.
"To evaluate alternatives," as the commission puts it, "that may meet the needs of the region more efficiently or cost-effectively."
At the same time, however, FERC admits that utilities must first answer to state regulators, paying homage to state-mandated resource plans:
"The regional transmission planning process," FERC conceded in Order 1000, "is not the vehicle by which integrated resource planning [IRP] is conducted; that may be a separate obligation imposed under the purview of the states."
Can these twin opposites be reconciled?
As we reported in this column several months ago, the Midwest ISO found that about 75 percent of regional benefits accruing from its first stab at "policy-driven" grid planning, the so-called MVP portfolio (multi-value projects), came from production cost savings. (See "A Pricey Peninsula," October 2012, http://www.fortnightly.com/fortnightly/2012/10/pricey-peninsula) MISO fashions its grid projects to invoke an improved array of resources—to milk efficiencies in fuel costs, fuel diversity, reserve sharing, plant heat rates, capacity factors, and so on.
If that's not resource planning,
what is?
In truth, Order 1000 is proving troublesome even for RTOs. PJM's comply tariff (FERC Dkt. ER13-198, filed Oct. 25, 2012) has drawn protests from nearly a dozen state PUCs. But in non-RTO areas, it's harder still. FERC in effect is forcing utilities in non-RTO areas to do many of the same things that RTOs do, but without market pricing or a centralized regional unit dispatch.
The comply filings that have come in so far from non-RTO areas raise some key issues:
• Active or Passive: Does Order 1000 require an ex ante assessment of regional needs and solutions, or can planners just sit tight and wait for developers to come forward?
• Production Cost Modeling: Should planners model energy production costs (congestion, fuel use and prices, plant dispatch and capacity factors, etc.) in calculating project benefits?
• Sponsor Fitness: Rules governing capability and qualifications for project developers seem fine, but do they discriminate against non-incumbents?
• Public Power Independence: How to mandate regional cost allocation and yet preserve the FERC-free status of non-jurisdictional participants from the public power sector?
At this writing, one RTO-free region had yet to be heard from. Late last summer, the FERC granted a 120-day extension of time so as to allow Southern Company Services (and others) to hold off filing until February 8. (See, Joint Motion for Extension of Time, FERC Dkt. RM10-23, filed Aug. 17, 2012, granted, Sept. 6, 2012, 140 FERC ¶61,185.)
In their request for an extension (filed by Southern, Ky. Utils., Louisville G&E, Ohio Valley Electric), the utilities said they were working with a group of 8 public power entities—including TVA—and were contemplating a huge, expanded single planning region in the greater Southeast, covering all or part of 12 different states: Alabama and Georgia; most of Tennessee, Kentucky and Missouri; much of Mississippi; and portions of Florida, Indiana, Iowa, Ohio, Oklahoma, and Virginia. (For updates, see www.southeasternrtp.com.)
Meanwhile, the tariffs are in for five other major non-RTO regions. Let's take a look: Columbia Grid, Northern Tier, WestConnect, Florida, and the Carolinas.
Roll Up Your Sleeves
The Florida and Carolinas plans say their loads, resources, and geographic sizes comport with the notion of "region." (Compare them with New York, which has its own RTO.) However, their respective regional plans appear to stretch the bounds of what FERC intended in Order 1000. Both regions have proposed a "sponsorship" model, where planners won't actually initiate any study of regional needs or solutions. Rather, they'll sit by and wait for projects to come to them, as proposed by developers. Only then will the regions act, comparing these newly filed projects with local projects already offered up by vertically integrated utilities—the incumbent, load-serving transmission providers.
Attorney Jennifer Key (Steptoe & Johnson), representing Duke Energy Carolinas and Carolina P&L, which proposed the sponsorship model for the Carolinas region, explained how planners would build on the North Carolina Transmission Planning Collaborative already in place:
"They decided to propose a sponsorship model for the submission of regional projects … rather than having NCTPC try to identify such projects in the first instance and issue an RFP."
Key defended the model, arguing that FERC in Order 1000 (para. 318) had specifically allowed bottom-up planning, where local (utility-specific) transmission plans could be rolled up and incorporated into a regional plan, even though not proposed in the regional half of the process. (See, Transmittal Letter, pp.12, 15, Duke Energy Carolinas, Carolina P&L, FERC Dkt. ER13-82, filed Oct. 11, 2012.)
Florida took the same path, which drew protests from the state's public power sector, as voiced by attorney
Cynthia Bogorad (Spiegel & McDiarmid), who offered a stern critique of the region's proposed CEERTS regime (cost-effective and efficient regional transmission solution):
"Stakeholders tried hard to engage … but Sponsors insisted on a very formal process of written proposals … rather than an informal, 'roll up the sleeves' and get-down-to-business collaborative process." (Protest of Fla. Mun. Pwr. Agcy & Seminole Co-op., pp.12, 19, 27, FERC Dkts. ER13-80 et al., filed Nov. 26, 2012.)
She continued: "Florida Sponsors' compliance filings place absolutely no obligation on themselves to identify potential solutions at the regional level … nothing happens in Florida unless a third party (or potentially, an incumbent) proffers a CEERTS project."
Thus, it appears that neither region will launch a proactive effort to seek out novel regional solutions that promise synergistic benefits. Rather, they'll look at project capital costs. A regional project proposed by a grid developer will qualify for regional cost allocation only if it comes in at a capital cost lower than a comparable local project already proposed in an incumbent utility transmission provider.
The Carolinas region sponsors defended that idea as the only one possible in a region marked by vertically integrated utilities and state mandates for integrated resource planning:
"In a region such as the Southeast," wrote attorney Key, "where IRP requirements are prevalent, it is logical that regional projects determination of benefits is [the] potential cost savings vis-à-vis the solutions that would otherwise be selected.
"This approach is logical because each load serving entity already is engaged in resource planning with the goals of serving its existing load on a least-cost [basis] and identifying resources that will be used to serve load growth." (Carolinas Transmittal Ltr. p. 14.)
In other words, as Key suggested, there won't be much room in the Carolinas for regional consideration of "policy-driven" projects, despite North Carolina's legislative RPS mandate:
"[I]t is highly unlikely that public policy would drive a transmission need which has not already been accounted for … [T]his top-down search for regional projects may well result in no such projects being identified."
But in Florida opponents say this sponsorship model will virtually close out any chance that any economic (congestion relief) or policy project proposed by a non-incumbent developer will ever qualify for regional cost allocation. That's because, as they explain, the local utility plans will almost always include simple projects aimed only to keep the lights on. Thus, in any comparison of capital costs, the more complex regional proposal will no doubt always come out on the short end, as attorney Bogorad confirmed:
"Rather than work with stakeholders … sponsors retreated to their initial regional cost allocation methodology that forecloses economic and public policy projects." (Protest of Fla. Mun. Pwr., p. 14.)
Florida, of course, has no state renewable portfolio standard on the books, as its plan sponsors made clear: "The Florida Sponsors know of no current state, federal or local public policy requirements that are driving regional transmission needs."
Soft Benefits?
Back in April, early on in the stakeholder process for the Northern Tier Transmission Group, the region had envisioned at least 11 separate metrics to calculate the benefits of proposed regional grid projects and allocate costs to regional players.
These metrics ran the gamut: from improved resource diversity to production cost savings and congestion relief, all the way to reduced emissions, improved transfer capability (ATC), ease of export or import, and minimizing outages (energy not served). (See, Northern Tier Transmittal Ltr., p. 8, FERC Dkt. ER13-64, filed Oct. 10, 2012.)
But the list soon proved unworkable. Stakeholders viewed these benefits as too uncertain to be reliable over the any long-term horizon. With FERC Order 1000 compliance deadline coming up soon, the region bailed out and settled on a shorter list of three: 1) savings on project capital costs; 2) reduced line losses; and 3) savings from more efficient reserve sharing.
Yet NTTG said it still had faith that better production cost modeling tools might eventually be fine-tuned to more accurately reflect operational and contractual realities. And so the stakeholders promised to report back to FERC in mid-2013 with improved ideas for benefits modeling, in time to be incorporated in its regional planning process before the start of its 2014 biennial planning cycle.
Florida offered no such promise. It saw production cost modeling as inappropriate for a non-RTO area:
"A formula-type methodology is not possible because the FRCC Region does not have a centralized energy market based on security constrained economic dispatch. Using production cost simulations to quantify benefits carries the invalid premise that the region is centrally dispatched on a production cost basis."
The Florida sponsors termed such modeling a "soft approach"—one that wouldn't give developers a clear, up-front view of whether their particular project would win out. (Florida Transmittal Ltr., p.17, FERC Dkt. ER13-80, filed Oct. 11, 2012.)
Another key objection turns on the use of proprietary versus public domain data for production cost modeling. Order 1000 requires open and transparent planning. Yet, as the Florida sponsors explained, the state's vertically integrated utilities typically use proprietary data in resource planning for their own local plans. By contrast, any in-depth analysis of production costs in the FERC-regulated process would force utilities either to reveal secrets or change horses and rely on public domain information. This prospect, the sponsors claimed, was untenable:
"In the IRP process, the integrated utility's optimum approach … is determined based on a significant amount of information such as market conditions, operations costs, operating characteristics, public policy requirements and proprietary inputs such as fuel costs, heat rates, etc. …
"The use of public data for planning, which was proposed during the stakeholder collaborative discussions, and a generic model to analyze the economic impact of a proposed transmission project, would be fundamental departures from the IRP processes used in the FRCC Region." (Florida Transmittal Ltr., pp.16-17.)
Attorney Bogorad, representing Florida municipal utilities, saw red:
"Sponsors are incorrect in their assertion that production cost simulations assume centralized dispatch and cannot be used in non-centrally dispatched markets like Florida." (Protest of Fla. Mun. Pwr., p.35.)
Bogorad introduced testimony from Francis Gaffney, from the Florida Municipal Power Agency, who insisted that non-RTO areas could conduct production cost modeling, and claimed that Florida Power & Light, Progress Energy Florida, and Tampa Electric already had done so when evaluating costs and benefits of a possible GridFlorida RTO, which was eventually abandoned. (See, Petition to Withdraw Compliance Filing, Fla.PSC Dkt. 020233-EI, filed Jan. 27, 2006.)
As Gaffney testified (see Affidavit, pp.20-22), the Florida utilities at that time had retained ICF Consulting to evaluate benefits of forming a Florida-region RTO, using software from General Electric:
"I have not used the GE MAPS software, so I do not know the details … however, as a consultant [R.W.Beck] I did manage production simulation projects using competing software called PROMOD owned by Ventyx, an ABB company. The PROMOD model can be configured to emulate an individual Balancing Authority unit commitment and dispatch with bilateral economy transactions, as the Florida market currently is structured."
Gaffey concluded:
"My former employer, R.W. Beck, did studies of this kind for a number of IPP plants located in non-RTO regions.
"Having managed some of these studies … I know that these studies are done using publicly available data."
What Developers Want
The five regional plans don't say much about non-transmission alternatives (NTAs), which FERC says must enjoy equal time with grid projects. Focusing on the Southwest, the Interstate Renewable Energy Council described the WestConnect commitment to NTAs as "half-hearted."
Instead, given the rapidly declining installed cost of rooftop solar photovoltaics, the council, represented by Oakland attorney David Wooley, asked whether it wasn't more urgent, given the nearly $300 billion cost projected over the next 20 years for a policy-driven U.S. grid build-out, to give more attention to non-wires alternatives:
"Costs to install solar and other DG power systems have fallen so rapidly that many key decision makers in utilities, transmission authorities and regulatory commissions do not understand the current value proposition."
For example, Wooley and the IREC point out that the California PUC has adopted rules that recognize the avoided cost of the transmission and distribution lines no longer needed as part of the cost-effectiveness of distributed generation as a T&D solution. (See, Calif. PUC Decision 0908-026, Aug. 21, 2009.)
At a bare minimum, the IREC urges WestConnect to jettison its $25,000 deposit requirement for NGOs and others who propose NTAs as solutions for regional needs. (See, Comments of IREC, FERC Dkt. ER13-82, filed Nov. 26, 2012.)
Yet back East, in the vertically integrated Carolinas, the sponsors continue to insist that synergistic, benefits-based regional planning must yield to the more pragmatic and conservative local plans that utilities formulate under state mandates.
For example, the Carolina region sponsors argue that all grid developers, of whatever stripe, choose their projects not on the basis of intangible benefits, but by comparing costs with the likely revenue stream:
"Developers have little interest in any form of cost recovery other than through a regulated transmission rate that allows them to earn a return over the course of several decades …
"And, no matter how carefully a contract was drafted, the NCTPC [transmission providers] ultimately will have no control over the level of cost recovery … [which] is FERC-jurisdictional." (Carolinas Transmittal Ltr., p.24.)
The Carolinas region thus would prefer to weigh the merits of regional projects not according to synergies, but by avoided-cost comparisons with local plans already proposed:
"It is self-evident that the regional project selection process could result in a morass of analysis and disputes regarding the likely level of the transmission revenue requirement, operating and maintenance costs, returns on equity, incentives, depreciation rates, etc. …
"To address all the uncertainty … the filing parties propose to compare the estimated capital cost of the local projects being avoided."
LS Power Transmission, a private non-incumbent grid project developer, disagrees, arguing that if avoided cost is the true measure of project worth, then the Carolinas should dispense with its proposed 1.25 required benefit/cost ratio, which LS claims makes improper use of FERC's 1.25 guideline in Order 1000. (See, Protest of LS Trans. LLC, p.30, FERC Dkt. ER13-80, filed Nov. 26, 2012.)
LS Power notes, cleverly, that in an avoided cost analysis, even the smallest advantage should count:
"The avoided cost measure should be if a competing reliability or public policy regional project is any percentage less."