Generation & Markets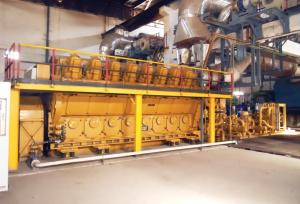 GE and Toshiba signed a memorandum of understanding to form a global strategic alliance, under which the two companies would jointly develop select combined-cycle power generation projects around the world. The companies will explore the formation of a strategic joint venture to develop next-generation combined-cycle power projects with higher thermal efficiency.
Alberta Newsprint Co. (ANC) contracted Caterpillar to develop a turnkey power plant using 10 Cat G16CM34 natural gas generator sets, at a facility in Whitecourt, Alberta, Canada. The 65-MW facility will use Caterpillar's medium-speed, reciprocating engine generator sets, making it Caterpillar's largest power plant installation in Canada.
Duke Energy's Buck and Riverbend steam stations, coal-fired power plants in the Charlotte area, will retire two years earlier than scheduled, drawing to a close more than eight decades of operations at each facility. Both stations had been slated for retirement in April 2015 in advance of upcoming federal environmental regulations; however, the company elected to retire Buck Units 5 and 6 and Riverbend Units 4 through 7 on April 1, 2013.
Constellation completed an aggregate 5.7-MW (DC) solar generation project for Portland General Electric (PGE) in Lake County, Ore. Constellation financed the system, and owns and operates it, selling output to PGE at a fixed rate under a 25-year agreement. The system comprises more than 20,000 ground-mounted photovoltaic (PV) panels. The project is expected to generate approximately 10 million kWh of electricity per year.
GE will install WindControl advanced software to help maximize energy output at two First Wind projects in Maine. The two wind farms are located in Rollins and Stetson. The Rollins site has 40 GE 1.5-77 turbines while Stetson contains 55 turbines. The WindControl software automatically controls the output of each turbine, versus an approach that depends on starting and stopping units to match changes in power demand.
EDF Renewable Energy, formerly enXco, started operations at the 150-MW Bobcat Bluff wind project in Archer County, 20 miles south of Wichita Falls, Texas. The project, consisting of 100 GE 1.5-MW turbines, spans about 12,500 contiguous acres. EDF Renewable Services will operate and maintain the facility, while EDF Trading provides energy management services and acts as the qualified scheduling entity. EDF Renewable Energy acquired the project in March 2012 and began construction in April.
Pattern Energy's Ocotillo wind project in Southern California's Imperial Valley began commercial operation, transmitting energy to the Sunrise Powerlink, a newly constructed 117-mile, 500-kV transmission line connecting San Diego and the Imperial Valley. The 265-MW Ocotillo project has 94 turbines now operational. An additional 18 turbines are expected to be installed in the spring of 2013. San Diego Gas & Electric (SDG&E) will buy the output under a 20-year agreement.
Siemens was awarded a long-term service program contract extension for the Phu My 3 combined-cycle power plant. The facility is a build-operate-transfer financed 740-MW power plant located in Ba Ria, Vung Tau Province, Vietnam. Siemens will provide comprehensive maintenance services for the plant's two SGT5-4000F turbines, one SST5-5000 steam turbine, and three generators.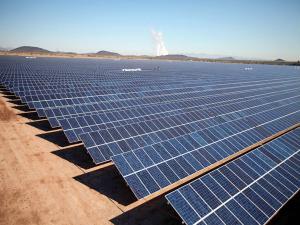 Sempra U.S. Gas & Power completed construction of Mesquite Solar 1, the first 150-MW phase of the company's Mesquite Solar complex in Arlington, Ariz., about 40 miles west of Phoenix. The PV project now is operational and ranks among the largest in the United States.
Duke Energy Renewables completed construction of a 12.5-MW solar power project in Beaufort County, N.C. North Carolina Eastern Municipal Power Agency (NCEMPA) is purchasing the output under a 15-year agreement. Duke contracted with SunEnergy1, a solar design, engineering and construction company based in Mooresville, N.C., to build the 53,000-panel PV project. SunEnergy1 designed the array and will continue to handle operations, monitoring, and maintenance of the system.
Alstom signed a €250 million contract with Metals & Engineering Corp. (METEC) to supply turbines and generators for the hydro power plant of the Grand Renaissance dam, located on the Blue Nile in Ethiopia. Alstom will supply and supervise the installation of all electromechanical equipment for the plant, including eight 375-MW turbines and eight generators for the first phase. The contract also includes engineering and power plant commissioning, scheduled to start in late 2013 and finish in 2016. When completed, the 6,000-MW Grand Renaissance power plant will be the largest hydro project in Africa.
Trina Solar Limited (TSL) will supply 30 MW of PV modules to Gestamp Solar for two projects in South Africa. Large-scale solar systems will be installed in South Africa's Northern Cape Province, in the towns of Prieska and De Aar, with the capacity to generate 20 MW and 10 MW respectively. According to terms of the agreement, deliveries will be made in the third quarter of 2013.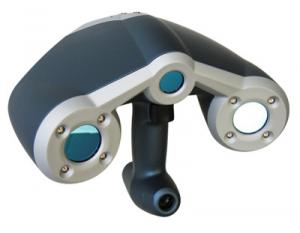 D.E. Shaw Renewable Investments (DESRI) and Bright Plain Renewable Energy (BPRE) completed financing the largest solar power project in Pennsylvania. The 5-MW (AC) solar farm was developed by Community Energy Solar in Lancaster County, Pa., and was acquired by an affiliate of DESRI in partnership with BPRE earlier in 2012. Exelon Generation contracted to buy the project's output under a long-term agreement. groSolar acted as the engineering, procurement, and construction (EPC) contractor.
HERO Solar (Hamilton Energy Resource Opportunities) finalized an interconnect agreement with Progress Energy Florida for a 70-MW solar farm in Hamilton County, Fla. The companies entered the agreement after the completion of an interconnection study process.
Juhl Wind established an agreement with Honda Transmission Manufacturing of America to develop, install, and operate two utility-scale wind turbines that will generate electricity for the plant in Russell's Point, Ohio. Juhl Wind is providing full development services along with construction management of the $8 million project, which is scheduled to be completed in 2013. Juhl acquired the development asset from NexGen Energy Partners in 2011, and is expected to take ownership in the project under its Juhl Renewable Asset subsidiary.
GE unveiled the 2.5-120 wind turbine, which the company claims is the world's most efficient, high-output, and intelligent ("brilliant") turbine. The 2.5-120 boasts a 25 percent increase in efficiency and a 15 percent increase in power output compared to GE's current model. Advanced controls allow its 120-meter rotor to produce more output in low-wind areas. The first prototype is expected to be installed in the Netherlands, and is available for 50- and 60-Hz applications.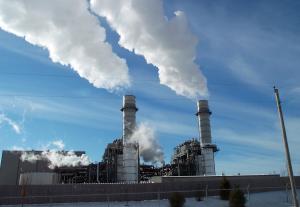 SunEdison signed an agreement with the Chilean mining and steel group CAP to build what is expected to be the largest solar PV power plant in Latin America and one of the largest in the world. The plant is designed to have an installed capacity of 100 MW (DC) and will be located in the Atacama Desert. The plant will be built using SunEdison technology, with more than 300,000 Silvantis monocrystalline silicon modules. Once completed, the project will be managed by the SunEdison renewable operations center.
EVs & Storage
Duke Energy Renewables installed a 36-MW energy storage and power management system at its Notrees Windpower Project in West Texas. Xtreme Power designed, installed, and will operate the system. In addition to increasing the supply of renewable energy during periods of peak demand, Duke expects the system will help stabilize grid frequency. Duke is working with the Energy Reliability Council of Texas (ERCOT) to help manage frequency.
CALMAC is now a member of the Texas Energy Storage Alliance, a technology-neutral coalition of energy storage technology product and service companies. By joining the Alliance, CALMAC will address summer peak energy demands and provide knowledge of thermal energy storage for reducing a building's peak energy load.
Tennessee Valley Authority (TVA) plans to install revenue-grade electric vehicle (EV) charging stations in collaboration with selected distributors in its territory. Installation is scheduled to begin in mid-2013. The system includes ClipperCreek charging stations with Itron sensor technologies and a ZigBee communication module. With these stations, TVA can charge utility service vehicles while measuring energy used and retrieving interval data through a ZigBee smart meter interface.
Georgia Power is making 10 smart chargers available to employees at its headquarters in Atlanta to enable EV charging while at work. The program is part of ECOtality's EVproject—a public-private partnership with the Department of Energy that evaluates the effectiveness of EV charger infrastructure. The company also will add additional chargers at other business locations around the state.
Metering
LaGrange County REMC began deploying a Sensus FlexNet utility network and iCon A electric meters for more than 7,000 residential, commercial and industrial customers across parts of four counties in northern Indiana. The utility recently concluded construction and installation of its five base stations. The project is expected to be complete within five to six years as legacy meters are replaced with Sensus digital meters.
Echelon and ELO Sistemas Eletronicos, a large meter manufacturer in Brazil, announced plans to deploy a 3,400 unit pilot—the Parintins City Project—with Eletrobras. ELO's system consists of a dual mode smart meter that communicates over power line or by radio frequency through Echelon's multipurpose expansion port (MEP) feature. Echelon is providing smart sensor and metering sub-systems to ELO, using its energy control networking platform. By the end of 2013, ELO will deploy another 12,000 smart meters as part of this project.
Itron signed a contract with Pomerania Gas to supply nearly 200,000 residential and commercial gas meters. The meters will be deployed over the next three years. Situated in north Poland, Pomerania Gas serves approximately 764,000 customers.
Ameren Illinois plans to deploy Landis+Gyr's Gridstream RF mesh network for two-way advanced metering. The Gridstream network supports functions that help utilities manage peak energy loads, improve outage response, and promote energy efficiency.
Itron collaborated with Qualcomm Technologies on a smart energy platform that uses Qualcomm's Gobi MDM8x15 chipset for cellular network communications. The new platform will combine Itron's OpenWay smart meters with Gobi MDM8x15 multi-mode modems and integrated application processors. The system will allow utilities to deploy smart grid devices strategically within a service territory geography—as a standalone system, for in-fill coverage gaps, or in combination with other access technologies.
Gas Pipelines & Storage
Progress Energy Canada selected TransCanada to design, build, own, and operate the proposed $5 billion Prince Rupert gas transmission project. The pipeline will carry natural gas primarily from the North Montney gas-producing region near Fort St. John, B.C., to the Pacific Northwest liquefied natural gas (LNG) export facility in Port Edward near Prince Rupert, B.C. Progress and TransCanada expect to finalize agreements in early 2013.
Pacific Gas and Electric (PG&E) added a laser scanner device to its technology systems used to enhance gas pipeline safety in the field. The device, called EXAscan, is held a few inches above a section of pipeline and produces a three-dimensional, color-coded view of the pipeline on a monitor. Accurate within 0.0016 of an inch, the device can detect potential safety concerns such as corrosion, dents, or warping within a pipeline.
Transmission
Alstom signed two contracts totaling approximately €16 million, with National Power Transmission (NPT), a subsidiary of Vietnam Electricity Group (EVN) to supply primary equipment and materials for the 500/220-kV My Tho and Vinh Tan substations in South Vietnam. Alstom will provide all electrical materials and equipment, as well as supervisory services for the air-insulated substations.
American Transmission will begin construction activities on the $31 million Pleasant Prairie-Zion Energy Center transmission line, a new 5.8-mile, 345-kV line in southeastern Wisconsin and northeastern Illinois. The new line will relieve congestion on the existing system and will largely follow the existing railroad right-of-way between the two endpoints. The project is expected to enter service by August 2013.
The Atlantic Wind Connection (AWC) selected Bechtel as its EPC contractor and Alstom as its HVDC technical advisor for the first phase of the 3,000-MW New Jersey Energy Link transmission project. The offshore transmission cable, buried under the ocean, will link energy resources and users in northern, central, and southern New Jersey. Construction will begin in 2016 with the first of three phases completed in 2019.
People
Dr. Glenn R. George, an energy economist and consultant, joined KPMG as a principal in its dispute advisory services network. George most recently served as a partner at Bates White Economic Consulting.
Finance
Alliant subsidiary Wisconsin Power & Light (WPL) closed on its purchase of the Riverside Energy Center, a 600-MW combined-cycle, natural gas-fired power plant in Beloit, Wisc. WPL purchased the plant from Calpine for approximately $400 million.
Atlantic Power agreed to sell interests in three Florida projects, Auburndale Power Partners, Lake Cogen, and Pasco Cogen, to Quantum Utility Generation and affiliates, for a purchase price, including working capital adjustments, of approximately $136 million.
Smart Grid & Distribution Automation
Capgemini launched a new service offering for utilities, focused on digital transformation. The service is designed to accelerate the adoption of digital processes by utilities, transform the way they interact with and understand customers, and drive efficiencies across their organizations. Clients will have direct access to studies, thought leadership, and technology demonstrations.
ABB and Ambient collaborated to integrate DistribuSense current and voltage sensors with AmbientPQM for advanced power monitoring and communication. The integrated product is a combination of hardware and software— Ambient smart grid communications nodes enabled with AmbientPQM—that enhances the ABB DistribuSense offering by adding local intelligence, management, communications, and alarm reporting at the location of the sensors.
Alstom Grid and Capgemini signed a global alliance agreement to pursue joint commercial opportunities for their combined smart grid solutions. Together, the two companies will launch a real-time, cloud-based, integrated distribution management system and a new cloud-based demand response (DR) management system. Built on Alstom's e-terra 3.0 network management software platform, the services are expected to provide real-time distribution and DR management from a cloud environment. The companies say the system will save costs and increase reliability.
GridSense and Landis+Gyr announced the availability of GridSense LineIQ and TransformerIQ monitors equipped with Gridstream platform communication. The Gridstream two-way network platform includes grid management systems ranging from advanced meters to intelligent switches, reclosers, capacitor banks, and RTUs. The companies say that by incorporating Gridstream network communication into GridSense monitors, utilities will be able to expand their distribution automation capabilities to overhead line and transformer monitoring within an intelligent communications platform.