Generation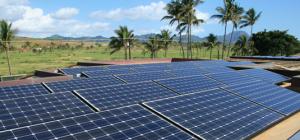 Abengoa and BrightSource Energy agreed to jointly develop, build, and operate what the companies say will be the world's two largest solar power towers at a site in California. The companies expect jointly to permit and finance the 500-MW Palen Solar Electric Generating System. Abengoa will build the plants as the engineering, procurement, and construction (EPC) contractor, and will lead the operation and maintenance (O&M) of the plants once online. BrightSource will provide the solar field technology and plant design. The Palen project consists of two 250-MW units located in a Department of Interior Solar Energy Zone in Riverside County, Calif. Construction is expected to begin at the end of 2013 with startup in 2016. 
GE began operating a prototype of what it calls the world's most efficient high-output wind turbine, the 2.5-120, at a test site in Wieringermeer, Netherlands. The turbine integrates energy storage and forecasting algorithms while communicating with neighboring turbines, service technicians, and operators. GE says the upgrades will yield a 25 percent increase in efficiency and a 15 percent increase in power output compared to GE's current model. 
Wisconsin Public Service contracted ABB to upgrade the control system on its Weston Unit 3, a 360-MW Combustion Engineering tangential-fired, drum boiler supplying steam to a General Electric turbine-generator, located in Rothschild, Wisc. As the turnkey supplier, ABB is responsible for all aspects of the project, including control system design, implementation, testing, site installation and startup. ABB's design and implementation activities will include review of existing plant systems and operation, I/O list development, hardware configuration, control logic, high performance graphics, NERC-CIP compliance, networks and interfaces. Also ABB will provide its Symphony Plus control system.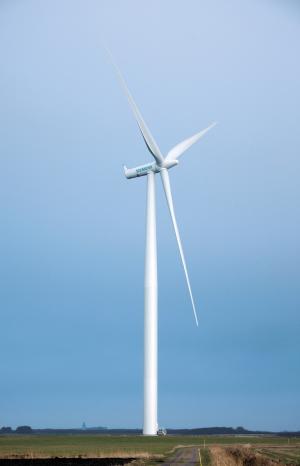 Hawaiian Electric Co. dedicated the new 5-MW Kalaeloa solar farm in West Oahu, Hawaii. The 36-acre solar farm is managed by Bright Plain Renewable Energy and was designed and built by SunPower. Solar modules are mounted on SunPowerT0 Tracker systems. Hawaiian Electric is expected to buy project output under a 20-year, fixed-price contract. Construction began in July 2012, and operations began in December.
Alstom awarded a contract worth approximately $35 million to SPX to supply an air-cooled condenser for a new 835-MW gas-fired, combined-cycle power plant that Alstom is building under EPC contract for Dalia Power Energies in Israel. With two 417-MW units, the Tzafit plant is expected to be the country's largest privately owned power station. Located 40 kilometers southeast of Tel Aviv, the plant is scheduled to be commissioned in 2014. 
Samsung Renewable Energy and Pattern Energy Group contracted Siemens Energy to supply and install 124 wind turbines—its 2.3-101 units—for the 270-MW South Kent wind project in Canada. Installation is scheduled to begin this year, startup in spring 2014.
Amerifreight awarded a contract to Sunvalley Solar to install a 329-kW solar system, comprised of 1,316 high efficiency 250-Watt polycrystalline solar panels. The installation is scheduled to begin mid-2013.
Fluor contracted ABB to install the 125-MW Arlington Valley II photovoltaic power project, owned by LS Power Group. The project, located in Maricopa County in the town of Arlington, Ariz., consists of five blocks of crystalline silicon