Deck:
PURPA and the future of avoided cost rates.
Author Bio:
Bruce W. Radford is publisher of Public Utilities Fortnightly. Contact him at radford@pur.com.
A few months back the Federal Energy Regulatory Commission (FERC) filed a complaint in federal district court in Idaho, accusing the state's public utility commission (PUC) of violating the nation's 1978 PURPA law and asking the judge to "direct the Idaho commission" to bring its practices into compliance.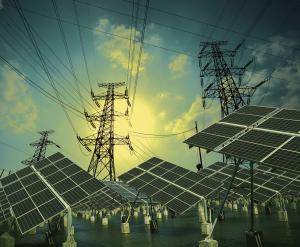 This complaint, filed in March, came after the Idaho PUC in four separate cases had rejected power purchase agreements (PPA) between between host utilities Idaho Power and PacifiCorp, and various wind-powered QFs. The PUC had ruled the contracts weren't formally signed by all parties until a few days after the state's PURPA rules had changed governing the rates for which the projects were eligible. But FERC had found, in each case, that the PUC had misapplied federal regulations that define how and when a simple sales offer by a PURPA-certified qualifying facility becomes binding on the purchasing host utility, and creates a legally enforceable obligation (LEO) – even if contracts remain unsigned – that will entitle the QF to earn advantageous pricing through a long-term, forecasted avoided cost rate.
Even the regulatory staff at the Idaho commission eventually conceded (in an appellate brief) that FERC was right, and the state wrong.
Yet that didn't deter the PUC, which stuck to its guns. In the answer that it filed on May 21, the PUC said FERC's lawsuit must yield to the sovereign immunity of the State of Idaho. And as for section 210(h) of PURPA – which allows private parties such as QFs to petition FERC to review state-approved PURPA practices, and then allows FERC, if cause is found, to follow up with lawsuits against state commissions – well, the Idaho PUC called it unconstitutional.
Simply put, this Idaho case has turned heads.
"FERC generally does not take enforcement action into its own hands," wrote Seattle energy attorney Eric Christensen, in a blog entry he posted in the wake of the lawsuit's filing. (See, "New Front in Western Wind War," posted March 28, 2013, at www.energynaturalresourceslaw.com)
And by July Christensen saw no turning back:
"Certainly," he wrote, "there is no indication that FERC is having second thoughts about its decision to cross the Rubicon." (See, "Recent FERC Actions Escalate Western PURPA Litigation War," posted July 10, 2013, at www.energynaturalresourceslaw.com.)
NARUC, the National Association of Regulatory Utility Commissioners, expressed deep disappointment that FERC would elect to sue a state PUC rather than seek some sort of settlement first:
"We understand there will be times when we disagree," said NARUC President Philip Jones, of Washington State.
"But it is not at all apparent," he added, "what FERC intends to achieve by taking a single state to federal court."
All the same, the case could end up being a mere sideshow; a moment of bravado that will soon be forgotten. No federal district court judge is likely today – some 35 years after Congress spoke – to declare the Public Utility Regulatory Policies Act of 1978 to be unconstitutional, as the PUC has urged.
Idaho deserves praise for taking on the problem of way too many wind-powered QF projects and reforming its method for setting avoided cost rates, to make such projects a bit less lucrative. In a landmark order issued late last year, the PUC adopted a new, more dynamic and time-sensitive method of calculating avoided costs – the so-called IRP method (for "integrated resource planning") – which is now required for wind- or solar-powered QF projects with capacities greater than 100 kW, and which makes rates much less attractive for such intermittent resources than had been available for QF wind projects prior to the Dec. 14, 2010 cutoff date for eligibility for the old SAR ("surrogate avoided resource") method. (Idaho PUC Order 32697, Dec. 18, 2012, reported at 302 PUR4th 374.)
But as FERC saw it, the PUC proved a bit too anxious to usher in its reforms when it denied the older, more attractive rate to QFs that were lawfully entitled.
By contrast, the case to watch might be one that's now percolating in neighboring Montana. There, a group of QFs have filed a petition at FERC that accuses the host utility Northwestern Energy and the Montana Public Service Commission of shutting them out entirely from executing the kinds of PPA deals that help QFs gain access to project financing.
As the QFs argue, the Montana regime allows a host utility in effect to avoid negotiating a long-term PPA with many larger-capacity QF projects. That's because QF wind projects in Montana larger than 10 MW must bid into and win a competitive RFP solicitation before they can become eligible to sign a PPA with the utility that provides capacity credit through long-term, forecasted avoided cost rates.
Moreover, as the QFs complain, the state's rules also seem to allow a host utility to forgo conducting any competitive solicitations. That leaves large-capacity wind-powered QFs selling energy only on a short-term, as-available basis: unable to earn any credit for capacity value.
Yet these arguments seemed not to trouble the Montana commission:
"Financing a brand-new QF at the energy-only rate may well be infeasible," the commission conceded in its answer filed on July 19.
"But that is the correct economic outcome," the PSC insisted, "where a utility is not in need of added capacity."
Multiple Tiers
The tussle between Idaho and the feds marks just one example of the flood of petitions that QFs have filed during the past several years, asking FERC to enforce or confirm their PURPA-guaranteed rights.
Fueling this fire are several factors: 1) the increasing prevalence of intermittent wind- and solar-powered QFs; 2) lagging load growth since the Great Recession, obviating capacity needs for many utilities; and perhaps most important, 3) the FERC's October 2010 ruling that states can adopt multiple tiers of avoided-cost rates.
That ruling, announced in a case involving a state-imposed feed-in tariff (FIT) for combined heat and power resources, came after the California PUC had asked FERC to clarify that states could adopt a "multi-tiered" regime to calculate avoided cost rates under PURPA.
FERC agreed, explaining that "where a state requires a utility to procure a certain percentage of energy from generators with certain characteristics, generators with those characteristics constitute the sources that are relevant to the determination of the utility's avoided cost for that procurement requirement." (Calif. PUC, Dkts. EL10-64-001, EL10-77-001, Oct. 21, 2010, 133 FERC ¶61,059.)
Thus, a utility's avoided-cost rate associated with a QF purchase can now be made to depend upon the flavor of the QF. This multi-tier concept in turn has led states to set market-like auctions or competitive RFPs to solicit wind- and solar-powered QF capacity. The state then adopts the market-clearing bid price as the PURPA-mandated avoided-cost rate for any QF resources selected in the auction. Or the state may say that the avoided cost rate for a utility buying from an intermittent wind- or solar-power QF should reflect only what it would cost to buy replacement power from another intermittent resource with the same diminished capacity value.
Nevertheless, these models lately have fallen under attack, with two petitions now pending at FERC in which QFs have challenged a solar-based FIT program in California (Winding Creek Solar LLC, Dkt. EL13-71, filed June 13, 2013) and statutory rules in Minnesota designed to deal specifically with intermittent resources (Gadwall Wind LLC, Dkt. EL13-54, filed March 18, 2013).
The QF plaintiffs claim that such programs violate their PURPA rights to earn a higher avoided-cost calculated to reflect a hypothetical clearing price for a market-wide, all-source solicitation. But in the one such case already decided, a petition challenging Vermont's SPEED program, FERC declined to initiate enforcement proceedings, finding that Vermont regulators hadn't violated PURPA.
According to FERC, no harm occurs as long as the QF remains free to bypass the FIT program and take advantage of a traditional, PURPA-sanctioned avoided-cost rate, whether that means a short-term rate for as-delivered energy, or else an LEO or PPA negotiated with the host utility. (Otter Creek Solar LLC, Dkt. EL13-60, June 27, 2013, 143 FERC ¶61,282.)
In Gadwall Wind, which was still pending at press time, the QF had asked FERC for redress from a Minnesota statute that read, in part:
"The full avoided capacity and energy costs to be paid a qualifying facility that generates electric power by means of a renewable energy source are [the costs of] the utility's least-cost renewable energy facility, or the bid of a competing supplier of a least-cost renewable energy facility, whichever is lower." 
But five regional utilities – Allete, Great River, Northern States Power, Interstate P&L, and Otter Tail Power – had joined efforts to protest the complaint, arguing that states should be able to award a lesser avoided-cost rate for wind-powered QFs. (See, Motion to Intervene and Protest, pp. 29-30, FERC Dkt. EL13-54, filed Apr. 26, 2013.)
As the utilities explain, "an incremental QF purchase may likely only displace the renewable … resources already included (or selected to be included) in a purchasing utility's long-term generation portfolio. This should be reflected in the purchasing utility's avoided costs."
Depth of Commitment
Central to FERC's PURPA vision is the rule that QFs should be able to obtain PPA rights without the host utility actually signing a contract.
As FERC has noted in numerous orders, even if the host utility refuses to negotiate or refuses to sign an actual contract, a QF can perfect a de jure substitute – known as a legally enforceable obligation – simply by committing itself to sell power to the host utility. This LEO isn't a true contract, but it acts like one in point of law. The idea is to prevent an electric utility from circumventing its PURPA obligations simply by refusing to sign a contract, or by delaying the signing until after a deadline has passed that ushers in a more favorable situation for the utility, such as a lower avoided-cost rate – which was the situation in the four recent cases in which FERC ruled that the Idaho PUC had violated PURPA.
Now, however, two new cases pending at FERC will force the commission first to rule on significance of resource intermittency in judging whether the QF has perfected an LEO, and second, whether lack of need for capacity can justify a host utility's refusal to deal with QFs.
In the first case, a complaint filed in May by Exelon (which several years ago acquired a fleet of wind farm projects in Texas developed John Deere) FERC must decide whether the existence of an LEO should depend upon the character of the avoided-cost rate that the QF includes in its sales offer to the host utility.
Exelon has asked FERC to "enforce PURPA" in such a way as to help recover some $78 million in avoided energy cost payments ($83.4 million if you include capacity costs) that Exelon says it's owed by Southwestern Public Service. (Complaint, FERC Dkt. EL13-61, filed May 9, 2013.)
SPS counters, however, that Exelon's offer proposed a price for its wind-powered QFs that wasn't the avoided-cost rate most recently approved for SPS by the Texas PUC, but rather was taken from an informational filing by SPS of current, estimated avoided costs for fully dispatchable, non-intermittent resources. Thus, SPS claims Exelon's offer was conditional only upon acceptance of a particular rate, and thus can't be considered a true, open-ended "commitment" on the part of the QF, as required by FERC.
But Exelon answers that a host utility's assent to a QF offer occurs by operation of law: the QF need only submit an LEO notice to the host utility and then begin delivering power to the host within 90 days of the LEO notice – the so-called "90-day rule" imposed by Texas PUC regulations.
By this argument, any specification of a rate included in the QF's offer is legally irrelevant. Yet without rate certainty, a QF can't hope to gain financing and thereby ensure that its project meets the 90-day deadline.
And this practicality – the need to convert an LEO into a financeable PPA – is the problem for QFs in Montana who seek to sell their output to host utility Northwestern Energy.
In Montana, QFs with nameplate capacity with nameplate capacity less than or equal to 10 MW may seek avoided-cost rates according to the host utility's published standard offer. But for larger-capacity projects, the state requires the QF to win a competitive RFP solicitation in order to qualify for an LEO with long-term, forecasted avoided-cost rates fixed in advance at the time the utility's purchase obligation is incurred. Otherwise, if this larger QF (>10 MW) fails to win a competitive bid, Montana rules apparently impose no duty on the host utility to negotiate a PPA. So absent a winning bid in a competitive RFP, the QF must settle for short-term, "as-available" energy rates.
Moreover, according to allegations lodged by three QFs in their complaint at FERC seeking enforcement of PURPA rights, the host utility, Northwestern Energy, only once since 2002 has held an all-source competitive power supply solicitation. (See, Petition for Enforcement, pp. 25-26, FERC Dkt. EL13-73, filed June 14, 2013.)
According to the QFs (Hydronamics, Montana Marginal Energy, and WINData), these conditions have conspired to systematically deny PURPA rights to wind-powered QFs with capacities above 10 MW.
To defend against these allegations, the Montana PSC has turned to the law firm of Steptoe & Johnson and the noted Steptoe regulatory attorney Jennifer Key to draft the state commission's 30-page answer, leading this reporter to wonder whether the industry has tabbed this case as crucial to win. Certainly the PSC's answer posits thought-provoking arguments that raise questions about the future of PURPA's avoided-cost rate regime.
The PSC answer, filed on July 19, makes this statement:
"PURPA simply does not require utilities to enter into QF contracts when QFs are not willing to accept an avoided cost that is determined by the prices that can be obtained in the competitive market." (Montana PSC Answer, p. 2.)
In fact, as Key points out, the FERC in 1988 had issued a notice of proposed rulemaking to govern competitive bidding programs for utilities to solicit capacity from QFs. And though FERC terminated that NOPR without ever issuing a rule, that initiative, as Key argues, should dispel any notion that a market price can't serve to set avoided costs.
But from here on, the PSC and attorney Key go further, suggesting that if a host utility has no present need for capacity, it need not conduct a competitive solicitation, which means, in Montana at least, that the utility need not offer a long-term forecasted avoided cost rate that includes credit for capacity value:
"The commission [FERC] has made it crystal clear," writes Key, "that if a utility is not looking for capacity at a particular time, it need not offer a PURPA contract that includes a capacity payment." (PSC Answer at 17.)
The QFs in the Montana case thus argue that the state's PURPA regime makes a "dead letter" of FERC's LEO concept. And in fact, the PSC's answer, as crafted by Key, seems not so much to rebut that, as to justify it.
The reasoning, not voiced directly by Key, would go something like this:
If no capacity need, then no RFP.
If no RFP, then no right for QFs (>10 MW) to an LEO or long-term PPA.
If no long-term PPA, then no capacity value compensation for the QF.
But if no QF entitlement to an avoided capacity cost rate, then it's actually OK to turn the LEO-PPA model into a dead letter, since after all, awarding capacity credit is a major reason for having a long-term PPA in the first place.
The Montana PSC suggests that such a result is right for the times:
"As the renewable industry has vastly expanded over the past decade," it notes, such competition has become fiercer.
"But that result is to be encouraged," the PSC argues, "not remedied by providing undue preferences for QFs that may not be bringing forth economic projects."