Deck:
PURPA and the future of avoided cost rates.
Author Bio:
Bruce W. Radford  is publisher of  Public Utilities Fortnightly . Contact him at  radford@pur.com.
PURPA and the future of avoided cost rates.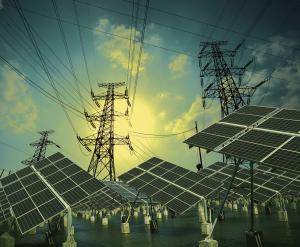 A few months back the Federal Energy Regulatory Commission (FERC) filed a complaint in federal district court in Idaho, accusing the state's public utility commission (PUC) of violating the nation's 1978 PURPA law and asking the judge to "direct the Idaho commission" to bring its practices into compliance.
This complaint, filed in March, came after the Idaho PUC in four separate cases had rejected power purchase agreements (PPA) between between host utilities Idaho Power and PacifiCorp, and various wind-powered QFs. The PUC had ruled the contracts weren't formally signed by all parties until a few days after the state's PURPA rules had changed governing the rates for which the projects were eligible. But FERC had found, in each case, that the PUC had misapplied federal regulations that define how and when a simple sales offer by a PURPA-certified qualifying facility becomes binding on the purchasing host utility, and creates a legally enforceable obligation (LEO) – even if contracts remain unsigned – that will entitle the QF to earn advantageous pricing through a long-term, forecasted avoided cost rate.
Even the regulatory staff at the Idaho commission eventually conceded (in an appellate brief) that FERC was right, and the state wrong.
Yet that didn't deter the PUC, which stuck to its guns. In the answer that it filed on May 21, the PUC said FERC's lawsuit must yield to the sovereign immunity of the State of Idaho. And as for section 210(h) of PURPA – which allows private parties such as QFs to petition FERC to review state-approved PURPA practices, and then allows FERC, if cause is found, to follow up with lawsuits against state commissions – well, the Idaho PUC called it unconstitutional.
Simply put, this Idaho case has turned heads.
"FERC generally does not take enforcement action into its own hands," wrote Seattle energy attorney Eric Christensen, in a blog entry he posted in the wake of the lawsuit's filing. ( See, "New Front in Western Wind War," posted March 28, 2013, at www.energynaturalresourceslaw.com)
And by July Christensen saw no turning back:
"Certainly," he wrote, "there is no indication that FERC is having second thoughts about its decision to cross the Rubicon." ( See, "Recent FERC Actions Escalate Western PURPA Litigation War," posted July 10, 2013, at www.energynaturalresourceslaw.com.)
NARUC, the National Association of Regulatory Utility Commissioners, expressed deep disappointment that FERC would elect to sue a state PUC rather than seek some sort of settlement first:
"We understand there will be times when we disagree," said NARUC President Philip Jones, of Washington State.
"But it is not at all apparent," he added, "what FERC intends to achieve by taking a single state to federal court."
All the same, the case could end up being a mere sideshow; a moment of bravado that will soon be forgotten. No federal district court judge is likely today – some 35 years after Congress spoke – to declare