Distributed Energy Resources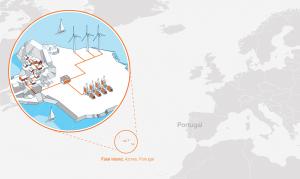 ABB delivered and commissioned a microgrid control system that enables the Portuguese island of Faial in the Atlantic Ocean to add more wind energy to its power mix without destabilizing the network. The island of 15,000 inhabitants has an electricity network that operates as a self-contained microgrid, powered by six oil-fired generators producing up to 17 MW of power. The control system will calculate the most economical configuration, ensure balance between supply and demand, maximize the integration of wind energy, and optimize the generators so the entire system performs at peak potential. 
IKEA installed three Blink EV charging stations at its Dallas-area store as part of its partnership with Car Charging Group, the new owner of the Blink Network and Blink charging stations. This initiative represents the 10th such project for IKEA in the United States, with installation underway at seven other locations. When completed, the units currently planned will bring to 55 the total number of Blink charging stations at IKEA locations.
Generation
Siemens Energy received an order from Panda Power Funds to supply two generating units with H-class gas turbines for the 829-MW Patriot combined-cycle power plant (CCPP) in Clinton Township, Penn. Siemens will provide two SGT6-8000H gas turbines, steam turbines, hydrogen-cooled generators, and heat recovery steam generators, along with instrumentation and control systems. In addition, Siemens will provide long-term maintenance and service for the gas turbine major components. 
Wood Group GTS was awarded a six-year contract to provide maintenance services for a GE Frame 7EA gas turbine at an unnamed manufacturing facility in Texas. The contract includes all major maintenance services, including parts, repairs, and field services, as well as monitoring and diagnostics technology. The customer's accelerated process required Wood Group to install systems before the next scheduled turbine inspection in spring 2014.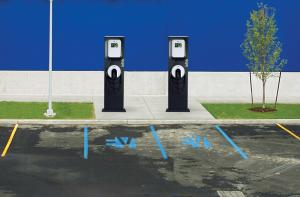 First Wind reached an agreement with Burlington (Vt.) Electric Department (BED) to sell the power generated from the planned 54-MW Hancock wind project near Ellsworth, Maine. First Wind will sell 25 percent of the power and renewable energy certificates (REC) generated for the next 10 years under a fixed-price agreement. When built, the Hancock project will include 18 turbines with a capacity of 3 MW each, located near the operating 34-MW Bull Hill wind project in Hancock County, Maine, which began operations in November 2012. 
SunEdison plans to build a PV project in partnership with New York City, with groundbreaking expected in the second half of 2015. The project will consist of two PV systems totaling up to 10 MW in size, on 47 leased acres at the 2,200-acre Freshkills Park reclaimed landfill site.
EdF Renewable Energy ordered 220 MW of V100-2.0 MW wind turbine generators from Vestas. The order is part of the master supply agreement announced in September 2013, for two projects totaling 300 MW in the Texas Panhandle: Hereford 1 and Longhorn North. Deliveries and commissioning of both projects are expected in the second half of 2014. 
Renewable Energy Systems Canada (RES Canada) plans to build two 10-MW solar PV facilities for Canadian Solar Solutions (Canadian Solar). The Mighty Solar and Taylor Kidd projects qualify for the province's FiT (feed-in-tariff) program and are scheduled for completion in 2014. Ontario Power Authority will buy the output under a 20-year contract.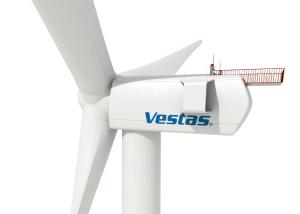 MidAmerican Energy ordered 448 wind turbines from Siemens totaling 1,050 MW. The wind turbines, each with a nominal rating of 2.3 MW and a rotor diameter of 108 meters, are expected to be installed in five different projects in Iowa. Siemens will also be responsible for service and maintenance of the wind turbines.
The first commercial collaboration between PHG Energy (PHGE) of Nashville and GE Power & Water is online and generating electricity from waste materials at a new Covington, Tenn., facility. GE's Clean Cycle generator, based on Rankine cycle technology, produces power  from PHGE's downdraft gasification system combined with a waste-mixing process. 
PSEG Solar Source completed its 19.3-MW DC PSEG Badger 1 solar farm located on approximately 172 acres west of Phoenix, Ariz. The project was developed and constructed by juwi solar. Arizona Public Service  will purchase the output under a 30-year agreement. 
Dominion Virginia Power installed more than 2,000 solar panels on the rooftop of Canon Virginia Inc.'s (CVI) Industrial Resource Technologies facility in Gloucester, Va. When operational, the Gloucester facility will generate more than 500 kW for sale to Dominion Virginia Power. Construction started in December and startup is expected in early 2014.
Metering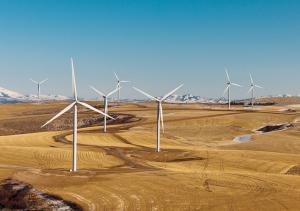 Inland Power & Light (IPL) selected a Tantalus-Itron system to provide advanced metering and smart grid services for 39,000 members in IPL's cooperative in eastern Washington and northern Idaho. Itron Centron II meters will provide automated metering, interval meter data collection, prepay service, and power quality management. The project is a joint effort between Tantalus, Itron, and General Pacific. 
Transmission
Entergy completed integrating its transmission system into MISO, after the company canceled its planned transmission spinoff and merger with ITC. Entergy says its operating utilities – Entergy Arkansas, Entergy Mississippi, Entergy Texas, Entergy Louisiana, Entergy Gulf States Louisiana, and Entergy New Orleans – have been working for more than two years to plan and prepare for the transition. With the integration into MISO, Entergy's transmission functions will now be managed by MISO, whose footprint now reaches from the Gulf of Mexico to Manitoba, Canada. In total, MISO now manages 65,280 miles of transmission with generation capacity totaling approximately 196,000 MW. In total, MISO's footprint gained 10 transmission owning companies, six local balancing authorities, and 33 new market participants from Mississippi, Louisiana, Arkansas, Texas, and Missouri.
Electric Transmission Texas (ETT) energized the last of seven 345-kV transmission line projects associated with the Competitive Renewable Energy Zones (CREZ) initiative in west Texas. The Edith Clarke to Cottonwood transmission line was energized to the Electric Reliability Council of Texas (ERCOT) grid on December 4. The 88.4-mile transmission line runs from the Crowell area in Foard County to the Afton area in Dickens County, and is the last of the seven greenfield 345-kV transmission projects assigned to ETT as part of the CREZ initiative. The overall CREZ initiative involves nine transmission service providers, including ETT, building 2,400 miles of transmission lines to carry 18,500 MW of wind generation to major load centers in ERCOT. 
Xcel Energy began work on a new substation in the town of Brunswick, Wisc. The substation will tie into an existing transmission line. Xcel Energy received all state regulatory approvals in early November, and construction work began in late November. The substation is scheduled to be in service by April 2014 and is estimated to cost $4 million.
PJM approved a $1.2 billion 345-kV double-circuit transmission investment designed to resolve short-circuit concerns in northern New Jersey. The project, to be developed by PSE&G, will enhance the reliability of the transmission infrastructure and allow for handling of increased load over the next several decades. The upgrades will span from the Linden to Bergen power plants and include upgrading ties to Newark Airport, the Hudson Power Station, and New York City connections. Construction is expected to be completed within 48 months.
M&A
UNS Energy approved a definitive merger agreement with Fortis, Canada's largest investor-owned gas and electric distribution utility. Fortis expects to acquire all outstanding common stock of UNS Energy for $60.25 per share in cash. The $4.3 billion transaction includes the assumption of approximately $1.8 billion in debt, and would provide capital for UNS Energy's subsidiaries, including Tucson Electric Power (TEP) and UniSource Energy Services (UES). The transaction is subject to regulatory approvals.
We Energies and Wolverine Power Cooperative ended their joint venture at the Presque Isle coal-fired power plant in Marquette, Mich. The venture would have resulted in joint ownership of the plant, along with the installation of state-of-the-art emission controls. We Energies intends to enter a one-year contract with MISO for the output of the Presque Isle plant, while it evaluates long-term options for the plant, including the possibility of soliciting other potential buyers for some or all of the plant's capacity. 
UBS International Infrastructure Fund (UBS) agreed to acquire a 50-percent equity interest from EdF Renewable Energy (EdF) in the 161-MW Spinning Spur II wind project in Oldham County, Texas, when construction is complete in July 2014. Construction began in June 2013 at the project, which will use 87 GE wind turbines with a capacity of 1.85 MW each. The project will use the new Competitive Renewable Energy Zones (CREZ) transmission lines. 
EdF Renewable Energy acquired the 5.86-MW Lancaster solar project from Urban Green Technologies (UGT), and began construction. The Town of Billerica, Mass., will purchase the plant's output under a long-term agreement. EdF will develop, own, and operate the project with commercial operation expected in spring 2014. M+W U.S. is building the project under an EPC contract, with Gehrlicher Solar America (GSAC) as subcontractor. Terms of the sale weren't disclosed.
Illinois Power Holdings (IPH) completed its acquisition of New Ameren Energy Resources (AER). The transaction includes AER and its subsidiaries Ameren Energy Generating (Genco), New AERG (AERG), and Ameren Energy Marketing (AEM). The transaction includes the AEM retail and marketing businesses, doing business as Homefield Energy, and the following plants: Duck Creek, Coffeen, E.D. Edwards, Newton, and Joppa. 
Natural Gas
Cheniere Energy contracted Bechtel to build LNG trains and related facilities near Corpus Christi, Texas. The liquefaction project is expected to be built in stages, with LNG trains starting operations on a staggered basis. Bechtel is expected to begin work under the EPC contract in 2014, subject to project financial closing. The first LNG train is expected to begin operating in 2018.