Deck:
Producing value with advanced distribution management systems.
Author Bio:
Nicholas Abi-Samra is senior vice president, John Holt is vice president, John McDaniel is director, power system operation and control, and Mark Baustert is service line principal at DNV GL – Energy.
For the last century, the primary mission of U.S. utilities has been to electrify the nation in a way that's safe and affordable. In doing so, utilities have built what has been called the greatest engineering achievement of the 20th century: the electric grid. However, in the late 20th century and early 21st century, the mission of utilities has been changing. New economic, environmental, and technological drivers have entered into the equation, and utilities are now focusing on sustainable strategies for modernizing what has been built in a safe, affordable, and environmentally friendly manner.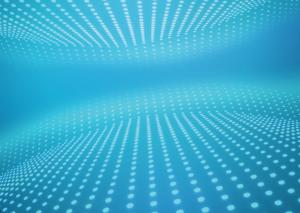 Some of this modernization has focused on optimizing existing assets. Understanding the real-time operation of assets has led to significant improvements. For example, utilities digitized many fossil-fired generation stations in the 1990s, to achieve detailed, near real-time insight into the operation of those facilities using enhanced control systems. Utilities are now moving beyond the central stations onto the grid, with optimization strategies utilizing digital technologies. All of these efforts aim to realize significant value and investment returns for the utility.
While the U.S. transmission and distribution systems have had digital devices for many years, new real-time and quasi-real time technologies have the potential to change how assets are utilized. The distribution system in particular provides many optimization opportunities, and questions have arisen as to how utilities will implement adequate controls. Will it be through localized control, central control, or a hybrid distributed control implementation? Some utilities are deploying distribution management systems (DMS) to resolve this question as well as others. Other utilities are skipping a generation in technology and moving directly to advanced distribution management systems (ADMS). ADMS blends DMS functions with outage management system (OMS) functions and integrates them with supporting technologies such as geographic information systems (GIS). Others have referred to this as an integrated distribution management system.
In an era where utilities are facing ever-increasing demands from regulators, customers, and shareholders, the industry faces a continued need for optimization and continuous improvement. One course of action available to utilities is through modernizing technologies on the grid that enable near real-time operational insight. As the distribution network becomes more complex, the necessity to deliver electricity reliably, safely, and securely will drive the need for adoption of ADMS technology.
Controlling the Modernized Grid
Acronyms such as SCADA, DMS, and OMS are commonly used in conversations with different industry players without a definition of what's included as part of the system. Figure 1 outlines a representative set of functionality for distribution SCADA, DMS, and OMS.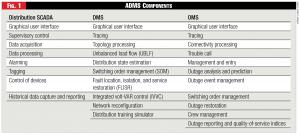 There are some overlapping functionalities between systems, which often require operators to use multiple graphical user interfaces (GUI) to monitor, control, and optimize the network. Systems support teams typically are required to use multiple tools to maintain the applications and models, resulting in increased complexity. Many utilities have installed systems from different vendors, or employed systems that were user-customized, limiting the ability for these systems to easily interact.
When Congress passed the American Reinvestment and Recovery Act, many utilities took advantage of smart grid investment grant stimulus funds to accelerate the deployment of more advanced systems that would integrate multiple platforms and provide greater efficiencies. While only 13 of the 99 Smart Grid Investment Grant (SGIG) awardees focused exclusively on the distribution system, there were 39 cross-cutting projects with multiple smart grid enhancements, including distribution improvements. Within these two categories, 20 utilities filed to include DMS as part of their system improvements, and 48 utilities filed to enhance distribution automation and control via DMS, SCADA or other means.
Other utilities have taken an incremental approach to distribution management based on valid business cases for particular applications. For example, some utilities are piloting a conservation voltage reduction (CVR) application to reduce voltage during peak times in order to avoid installing new generation facilities or purchasing third-party electric supply. This incremental approach can start with a demonstration project to verify the chosen technology and the benefits defined in the business case.
Several demonstration projects have been conducted in recent years in the U.S. to substantiate the value of these new distribution technologies. This approach, while a good methodology for proving the viability of a particular technology or process, doesn't necessarily provide a holistic view or set of benefits that can be gleaned from a DMS deployment. For this very reason, the development of a good distribution roadmap is very important to ensure that individual pilots and projects fit within the overall vision of what utilities will be facing in the next 10 or more years.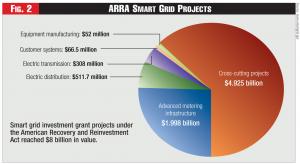 It's important to note that while substantial progress is happening in the U.S. market, there's a global move toward distribution automation and control, and many utilities around the world are using or implementing DMS applications. Ensuring that advances in technology, process, and integration are captured for the benefit of all stakeholders requires taking a global view. We shouldn't limit our learning to projects that are deployed in the U.S.
Advanced DMS Approaches
The primary duties of a distribution operator include protecting life (employee and public), protecting energy delivery equipment, efficiently delivering energy, and restoring service after an interruption. Many utilities face new challenges with the installation of new disruptive technologies on distribution circuits, siting of new distributed energy resources, pressures to speed up outage recovery times, the requirement to optimize distribution circuit loading, and a desire to reduce losses. The deployment of an ADMS aids in managing these issues and supports distribution networks that are affected by one or more of the following: demand response programs; distributed energy resources (DER); microgrids; electricity storage options; plug-in electric vehicle charging; enhanced distribution automation streaming video; customers interacting with the utility via social media, smart phones, etc.; changing workforce demographics; and aging assets.
As an example of the types of changes the industry is facing, microgrids and other DERs have the ability to turn consumers into so-called "prosumers." That is, instead of customers just using electricity to serve their normal load, they now can generate electricity, resulting in system operating conditions different from those originally envisioned. These changes result in more complex distribution systems that require changes in system control methodologies. Such changes increase the need to align processes, people, and technology to efficiently operate the distribution grid.
While ADMS technologies are still in their initial period of adoption in the U.S., benefits continue to grow as new applications and operational scenarios are added to the platforms. Utilities face varying implementation approaches and operational decisions as new applications emerge. What should be the priority of deploying specific ADMS functions? What functions will derive significant benefits to the utility, and in what areas of the service territory? What are the all-in costs? Utilities can address such questions by developing a strong business case and identifying benefit metrics that can be measured and evaluated. Additionally, the need for an implementation roadmap and deployment plan that looks to deliver benefits more quickly is a critical item for any utility.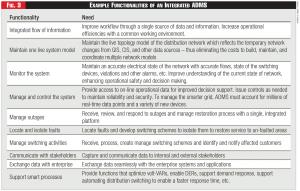 Today, a single solution for SCADA, DMS, and OMS presents the most effective architecture for managing the distribution system. It provides a single user interface for the distribution operator to perform and eliminates the need to maintain and synchronize multiple operating models. The challenge with such an approach is to maintain the optimal functionality and features for each of the components it's replacing: SCADA, DMS, and OMS (see Figure 3). The ADMS represents major changes in the business processes of a utility and therefore requires a strong governance and change-management process to enable a successful transition to the new integrated system.
ADMS applications are used to reduce demand, reduce losses, improve power factor, improve voltage profiles, and improve phase imbalances. DER on the distribution circuits will require new tools to forecast the effects and to assist operators in maintaining reliable service. Vendors are following different paths to develop integrated ADMS products. Some vendors are developing an ADMS based on a common model with application modules developed on that infrastructure.
Other vendors are maintaining the capability to offer separate products, but are providing a single GUI for operator interaction and allowing the support group to make a single update that is shared by the separate models.
With this later approach, interface isn't as tightly integrated, but data and control is exchanged. Some vendors have full ADMS solutions to perform the entire suite of advanced distribution management functions, while others have applications that are solution specific for volt-VAR control, CVR, OMS, and fault location, isolation, and restoration. This provides many different alternatives available to utilities for selecting solutions that will meet their requirements.
Roadmaps and Business Cases
Developing the business case and associated strategy roadmap are important steps in an ADMS project. The business case will capture the costs for implementing the ADMS, system integration, and associated field technologies and define the potential benefits that can be achieved for different distribution functions, such as automated feeder sectionalization, VAR management, and outage detection. For instance, ADMS integrated volt-VAR control (IVVC) is used to control the voltage along the feeder to meet a stated objective function, such as reducing demand for conservation voltage reduction by determining the appropriate control targets for reactive devices along the feeder device. The benefits could include deferring capital expenditures associated with transmission and distribution capacity. The costs will include the ADMS purchase cost, implementation costs, change management costs, maintenance costs, and costs for any additional field equipment or monitoring needed to achieve greater benefits. The business case includes evaluating different implementation scenarios with their qualitative benefits and associated costs for implementation, including the risks and mitigation steps.
Scenario analysis is used to define and evaluate the different implementation roadmaps available to the utility in the deployment of ADMS. For instance, one scenario might be a big-bang approach versus a phased approach. Each scenario needs to account for any financial or resource constraints. The scenario with the highest benefit-cost ratio is the recommended roadmap.
Information Assurance and Standards
There is a growing concern regarding cyber protection of distribution systems, compliance with regulations, and having an effective means to comply with information assurance standards when deploying a real-time ADMS. Utilities have relied on SCADA control systems as a critical component of the electric power infrastructure for many years. Traditionally, utilities have operated their SCADA systems within tightly controlled facilities with adequate physical security. Integrating ADMS will introduce existing systems with front-ended remote communications capabilities that scale well beyond the current physical protection boundaries.
Utility ADMS environments operate over relatively open IP protocols as well as prior generation dial-up systems. As these environments become more connected, the risks of unauthorized access and control greatly increase. As utilities embrace the ADMS technology evolution, appropriate security best practices and compliance mandates continue to evolve.
The basis of ADMS cyber security standards includes the implementation of a robust defense-in-depth posture. At minimum, all attack vectors such as backdoors and holes in the network perimeter, known vulnerabilities in common protocols, field device vulnerabilities, database attacks and communication hijacking should be considered. A defense-in-depth cyber security strategy combines the use of multiple firewalls, demilitarized zones, and intrusion detection capabilities. Network segmentation alone is often insufficient and if improperly designed can render ADMS control system networks extremely vulnerable.
A number of system constraints need to be taken into account when addressing ADMS cyber security standards and requirements. Business or non-functional standards include:
• Compliance: Complying with the laws, regulations and contractual arrangements)
• Confidentiality: Protecting sensitive information from unauthorized disclosure)
• Reliability: Providing appropriate information for management to operate the entity and exercise its fiduciary and governance responsibilities)
• Integrity: Accuracy, completeness and validity of information in accordance with business values and expectations)
• Performance: Response time)
• Usability: Complexity of interactions for users)
• Upgradability: Ease of component replacement)
• Adaptability: Ease of reconfiguration for use in other applications)
• Effectiveness: Information relevant and pertinent to the business process as well as being delivered in a timely, correct, consistent and usable manner)
• Efficiency: Providing information through the most productive and economical use of resources); and
• Availability: Information being available when required by the business process)
As ADMS capabilities increase, the level of risks and sophistication of threats also increase. By bridging heterogeneous networks capable of exchanging information across the infrastructure, older proprietary and often manual methods of securing utility services will disappear as each is replaced by more open, automated, and networked solutions. The benefit of this increased connectivity depends upon robust security services and implementations that are necessary to minimize disruption of vital services and provide increased reliability, manageability, and survivability of the infrastructure.
Recognizing the unique challenges of the ADMS infrastructure is imperative to deploying a secure and reliable solution. Unique characteristics of ADMS set it apart from other utility projects. ADMS is a command and control system that affects every consumer and touches almost every enterprise system.
While ADMS implementations are relatively new to the utility industry, there is precedent for implementing large scale, network-centric solutions with high information assurance requirements. These network-centric characteristics, coupled with the lack of a composite set of cross-industry ADMS security requirements and implementation guidance, must be addressed.
To meet the requirements of the ADMS infrastructure, a security framework for governance and control should:
• Provide a business focus to enable alignment between business and technology objectives;
• Establish a process orientation to define the scope and extent of coverage, with a defined structure enabling easy navigation of content;
• Be consistent with accepted technology good practices and standards and independent of specific technologies;
• Supply a common language with a set of terms and definitions that are generally understandable by all stakeholders; and
• Help meet regulatory requirements by being consistent with generally accepted corporate governance standards and technology controls expected by regulators.
Managing Complexity
The ADMS market likely will continue expanding, driven by utilities' desire to realize the operational benefits of implementing ADMS technology to safely and reliability operate distribution networks. The U.S. utility market will continue to see vendors moving their products to an integrated ADMS and, depending on the integrated ADMS vendor solution chosen, there's the potential for reducing integration costs. ADMS vendors are addressing utility control room concerns about multiple GUIs by providing the operator with a single GUI to perform daily activities and the additional benefits of support staff having to manage only one data model. Having a single, vendor-integrated ADMS solution should reduce the system training requirements as operators are trained on the new system or new operators are brought on to replace retiring operators.
Distribution networks will become more complex over the next several years with the introduction of emerging technologies, such as: renewable DERs, EVs, microgrids, etc. The nature of distribution circuits will change in many places from simple radial feeders to feeders that will have generation sources feeding into the grid. It will become increasingly important for the operator to have situational awareness of what dynamic field conditions to ensure crew safety, enhance reliability, and improve the customer experience. As the responses to recent large-scale storms in the U.S. have shown, expectations for reliability and utility responsiveness have risen significantly. Over the next five to 10 years the majority of utilities will use an ADMS as their main distribution control center technology. It's critical to ensure that the proper cyber protections are included in the planning as well as the deployment of these systems. The path to get there will vary based each utility's specific circumstances, but the end game for many will be the same.
The decision to proceed with ADMS technology emerges from a complex process. A comprehensive roadmap and implementation plan that lays out the concepts, operational specifications, cyber requirements, systems integration, and functional requirements - in conjunction with a robust business case - is critical for any utility that sees an ADMS as part of its capital investment planning.