Generation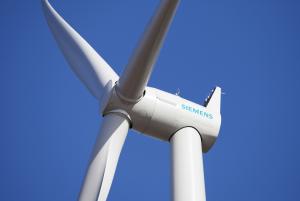 SolarReserve began commissioning the 110-MW Crescent Dunes solar energy project, including advanced molten salt power tower energy storage capabilities, near Tonopah, Nev. Commissioning activities include energizing utility interconnection system and other electrical systems. Unlike traditional power plants, commissioning includes systems unique to Crescent Dunes such as a heliostat field control system that will control and concentrate the sun's energy and also the molten salt system that will harness, store, and convert solar energy into superheated steam. SolarReserve says Crescent Dunes will be the world's largest solar thermal plant with fully integrated energy storage.
SPI Solar (SPI) and KDC Solar agreed to jointly develop and own the Mountain Creek solar project in Vernon, N.J., comprised of multiple solar energy facilities at the Mountain Creek Resort. In addition, both companies have also agreed to execute a project administration agreement covering the performance of services for the Mountain Creek project by SPI.
SunEdison completed a 306-kW DC solar system for Whole Foods Market in Brooklyn, N.Y. SunEdison designed the system using a parking canopy structure that collects rainwater while protecting customers from the elements. The two companies have worked together since 2004 and have jointly deployed 1.5 MW of solar projects. The building is designed to be 60-percent more energy efficient than the average grocery store, with more than 25 percent of site power needs being met by solar energy. SunEdison will manage the plant from its renewable operations center (ROC).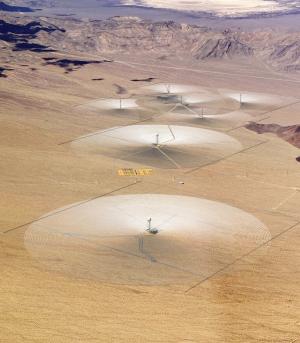 Minnesota Power ordered 64 units of Siemens's latest 3-MW D3 platform wind turbines to be installed at the Bison Wind Energy Center near New Salem, N.D. The wind turbines feature a 113-meter rotor and 92.5-meter hub height and thus increased rating of 3.2 MW. Installation of the turbines is scheduled to begin in mid-June 2014, and commercial operation is slated for December 2014. The scope of supply includes transportation, installation, and commissioning, as well as a three-year service and maintenance agreement.
Lockheed Martin signed a contract with Victorian Wave Partners Ltd. to begin developing the world's largest wave energy project announced to date. The 62.5-MW peak power wave energy generation project will be built off the coast of Victoria, Australia, using the PowerBuoy wave energy converter technology of Ocean Power Technologies (OPT). The project is scheduled to be built up in three stages, with the first stage producing approximately 2.5-MW peak power. In this project, Lockheed Martin will provide overall project management, assist with the design for manufacturing of the PowerBuoy technology, lead the production of selected PowerBuoy components, and perform system integration of the wave energy converters.
Washington Gas Energy Systems completed two solar projects: one for Western University of Health Sciences and one for Corcoran Unified School District, both located in California. Both facilities will be owned and operated by Washington Gas Energy Systems under 20-year PPAs. The solar array at Western University is a 672-kW project with a roof-mounted system composed of 2,688 solar panels. Green Energy Partners developed the project; Conergy managed EPC activities. The 1,269-kW solar array at Corcoran Unified School District consists of 4,422 solar panels. The