Generation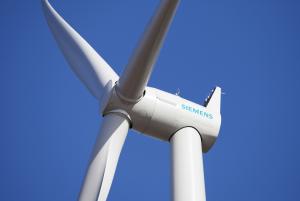 SolarReserve began commissioning the 110-MW Crescent Dunes solar energy project, including advanced molten salt power tower energy storage capabilities, near Tonopah, Nev. Commissioning activities include energizing utility interconnection system and other electrical systems. Unlike traditional power plants, commissioning includes systems unique to Crescent Dunes such as a heliostat field control system that will control and concentrate the sun's energy and also the molten salt system that will harness, store, and convert solar energy into superheated steam. SolarReserve says Crescent Dunes will be the world's largest solar thermal plant with fully integrated energy storage.
SPI Solar (SPI) and KDC Solar agreed to jointly develop and own the Mountain Creek solar project in Vernon, N.J., comprised of multiple solar energy facilities at the Mountain Creek Resort. In addition, both companies have also agreed to execute a project administration agreement covering the performance of services for the Mountain Creek project by SPI.
SunEdison completed a 306-kW DC solar system for Whole Foods Market in Brooklyn, N.Y. SunEdison designed the system using a parking canopy structure that collects rainwater while protecting customers from the elements. The two companies have worked together since 2004 and have jointly deployed 1.5 MW of solar projects. The building is designed to be 60-percent more energy efficient than the average grocery store, with more than 25 percent of site power needs being met by solar energy. SunEdison will manage the plant from its renewable operations center (ROC).
Minnesota Power ordered 64 units of Siemens's latest 3-MW D3 platform wind turbines to be installed at the Bison Wind Energy Center near New Salem, N.D. The wind turbines feature a 113-meter rotor and 92.5-meter hub height and thus increased rating of 3.2 MW. Installation of the turbines is scheduled to begin in mid-June 2014, and commercial operation is slated for December 2014. The scope of supply includes transportation, installation, and commissioning, as well as a three-year service and maintenance agreement.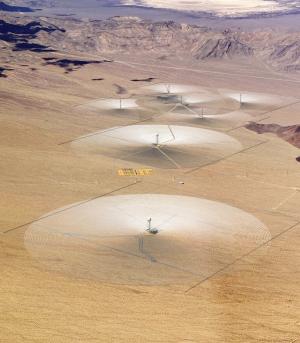 Lockheed Martin signed a contract with Victorian Wave Partners Ltd. to begin developing the world's largest wave energy project announced to date. The 62.5-MW peak power wave energy generation project will be built off the coast of Victoria, Australia, using the PowerBuoy wave energy converter technology of Ocean Power Technologies (OPT). The project is scheduled to be built up in three stages, with the first stage producing approximately 2.5-MW peak power. In this project, Lockheed Martin will provide overall project management, assist with the design for manufacturing of the PowerBuoy technology, lead the production of selected PowerBuoy components, and perform system integration of the wave energy converters.
Washington Gas Energy Systems completed two solar projects: one for Western University of Health Sciences and one for Corcoran Unified School District, both located in California. Both facilities will be owned and operated by Washington Gas Energy Systems under 20-year PPAs. The solar array at Western University is a 672-kW project with a roof-mounted system composed of 2,688 solar panels. Green Energy Partners developed the project; Conergy managed EPC activities. The 1,269-kW solar array at Corcoran Unified School District consists of 4,422 solar panels. The project was developed by AMSOLAR and was engineered and installed by Conergy. TerraVerde Renewable Partners acted as the consultant for the district.
Alstom will supply five Haliade 150 6-MW offshore wind turbines for Deepwater Wind's 30-MW Block Island Wind Farm located off the coast of Rhode Island. Alstom will manufacture the turbines and will provide 15 years of operation and maintenance support. The project is aligned with The Bureau of Ocean Energy Management's "Smart from the Start" offshore wind program, which aims to accelerate the development of offshore wind along the Eastern seaboard of the U.S.
El Paso Electric (EPE) and Newman Solar, owned by juwi solar (JSI), have signed an agreement to build a 10-MW solar energy facility in Northeast El Paso, Texas, next to EPE's Newman Generation Station. JSI will be responsible for developing, designing, building, and operating the Newman Solar project. EPE and JSI signed a 30-year PPA for 10 MW of solar photovoltaic energy in which EPE will purchase all of the solar energy, renewable energy credits and associated attributes. The 10-MW AC ground-mounted PV system will interconnect to EPE's new Patriot substation via a dedicated 13.8-kV distribution feeder. The contractual COD for the solar facility is December 2014.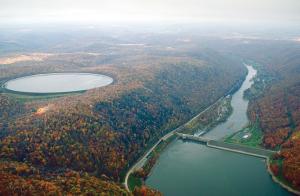 SunEdison and MIC Solar Energy Holdings completed a 16.4-MW PV solar power plant located outside Tucson, Ariz., on Davis-Monthan Air Force Base (AFB). The project was developed with a public-private alliance between Davis-Monthan AFB, SunEdison, the North American Development Bank (NADB), MIC Solar Energy Holdings, Chevron Energy Solutions, and local officials. MIC Solar Energy Holdings took ownership of the project and SunEdison ROC will manage plant operations through a contract with MIC Solar Energy Holdings.
NRG Solar's Ivanpah solar electric generating system achieved commercial operation at the end of 2013 and began delivering electricity to California customers. At full capacity, the facility produces a gross total of 392 MW. Ivanpah is a joint effort between NRG, Google, and BrightSource Energy, with Bechtel as the EPC contractor. The project received a $1.6 billion loan guarantee from the U.S. Department of Energy's Loan Programs Office. NRG will operate the plant. Ivanpah's Units 1 and 3 sell power to Pacific Gas & Electric under two long-term PPAs, while Unit 2 generates electricity for Southern California Edison under a similar contract.
Tri-State Generation and Transmission Association entered into a 25-year agreement with a subsidiary of NextEra Energy Resources for a 150-MW wind power facility to be constructed in eastern Colorado. Under the 25-year PPA, Tri-State will purchase the entire output and associated environmental attributes of the Carousel Wind Farm. The 150-MW facility will be Tri-State's largest wind energy PPA to date.
Manitoba Hydro and Great River Energy signed a MOU to jointly investigate the sale of up to 600 MW of electricity from Manitoba Hydro to Great River Energy, starting in 2020. Under the MOU, the utilities have agreed to discuss supplying some of Great River Energy's long-term electricity needs from Manitoba Hydro's proposed new hydroelectric stations. The new hydro stations include the proposed Keeyask Generating Station, being developed in partnership with four local first nations - Tataskweyak, Fox Lake, War Lake, and York Factory.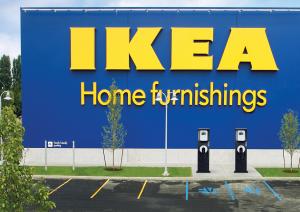 Georgia Power secured approximately $3.46 billion in loan guarantees from the U.S. Department of Energy (DOE) toward the construction of the Plant Vogtle units 3 and 4 nuclear expansion project. The project is the first U.S. nuclear project to receive funding through the DOE program. Along with Georgia Power's portion of the two 1,100-MW reactors, the remaining ownership is split among Oglethorpe Power, the Municipal Electric Authority of Georgia (MEAG Power) and Dalton Utilities. Georgia Power's share of costs is currently projected at approximately $6.8 billion, which includes approximately $2 billion of financing costs to be collected during construction.
NTE Energy plans to develop, own and operate two gas-fired power projects: the Pecan Creek energy center, located near Sweetwater, Texas; and the Kings Mountain combined-cycle plant, near Cleveland County, N.C. Mitsubishi Hitachi Power Systems Americas is providing gas turbines - the M501GAC-FAST combustion turbine in simple-cycle mode at Pecan Creek, and the M501GAC advanced combustion turbine and a Mitsubishi steam turbine in combined-cycle configuration at Kings Mountain. NTE Energy has begun the permitting process at Kings Mountain and submitted its transmission interconnection request to Duke Energy Carolinas. The project is planned to begin construction in 2015 and become fully operational in 2018. At Pecan Creek, NTE Energy has filed permit applications and generation interconnection request with ERCOT. The Pecan Creek project is expected to begin construction in the fourth quarter 2014 and become fully operational in the second quarter 2016.
Transmission
ABB won orders worth around $56 million from Power Grid Corp. of India (POWERGRID), to supply power transformers and shunt reactors for substations being built to support the country's ultrahigh voltage transmission grid development. ABB will supply 14 500-MVA, 765-kV ultrahigh voltage single-phase auto-transformers at greenfield substations being constructed in Kanpur and Varanasi. ABB will also supply 26 units of 80-MVA and 10 units of 110-MVA, 765-kV ultrahigh voltage single-phase shunt reactors for four substations being built in southern and eastern India. The orders were booked in the fourth quarter of 2013 and in the first quarter of 2014.
Siemens Energy completed the EstLink 2 project, a high-voltage direct current (HVDC) link consisting of converter stations in Anttila, Finland, and Püssi, Estonia. Power is now being transmitted by Fingrid, the transmission system operator in Finland and the Estonian transmission system operator Elering. The new joint transmission capacity between the two countries has increased from 350 MW to 1,000 MW. Siemens was responsible for designing the HVDC system as a monopolar connection with metallic return conductor. This turnkey project included delivering, installing, and commissioning the complete HVDC converter stations, excluding the overhead line and power cable in between the stations. Total value of the converter station turnkey project was €100 million - approximately $137 million USD.
M&A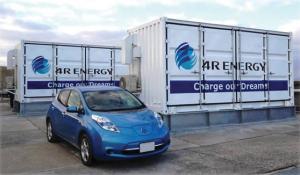 Alterra Power completed its acquisition of the Shannon wind project, a 202-MW wind farm in Clay County, Texas, from Horn Wind. Alterra also placed a $4.5 million cash deposit with Oncor, the project's transmission service provider, which will now begin design and equipment procurement for the project's interconnection substation. In December 2013, Alterra completed certain construction activities to ensure the Shannon project will qualify for the U.S. production tax credit, which included contracting with Mortenson Construction to complete the initial phase of on-site construction and contracting with Siemens Energy to begin manufacturing the project's main power transformer. Project financing is expected to close during the second quarter of 2014.
Sunrun acquired the residential division of REC Solar, AEE Solar and SnapNrack. The companies represent Mainstream Energy's residential solar sales, design, and installation; wholesale distribution; and mounting systems and hardware businesses, respectively. In the commercial market, REC Solar will continue as an independent organization under the legal name REC Solar Commercial. The value of the transaction wasn't disclosed.
FirstEnergy completed the sale of 11 hydroelectric power stations to Harbor Hydro Holdings, a subsidiary of LS Power Equity Partners, for approximately $395 million. The two companies originally announced the sales agreement in September 2013. The hydroelectric power stations included in this sale are owned by FirstEnergy Generation, Allegheny Energy Supply, and Green Valley Hydro, and have a total capacity of 527 MW. The sale includes: Seneca Pumped Storage (451 MW); Allegheny Lock & Dam 5 (6 MW); Allegheny Lock & Dam 6 (7 MW); Lake Lynn (52 MW); Millville (3 MW); Dam 4 (2 MW); Dam 5 (1.2 MW); Warren (750 kW); Luray (1.6 MW); and Shenandoah and Newport (860 kW and 1.4 MW, respectively).
Manitoba Hydro signed two power sales agreements with Wisconsin Public Service (WPS), a subsidiary of Integrys Energy Group. The first sale, running from 2016 through 2021, is for 108 MW of firm power. The second sale, which will use electricity produced by the proposed new Conawapa Generating Station on the Nelson River, is for 308 MW of firm power for up to 10 years starting in 2027. A previously announced 100-MW sale to WPS is scheduled to run from 2021 to 2026, bridging the gap between the two new deals.
Calpine completed the acquisition of a natural gas-fired, combined-cycle power plant located in Guadalupe County, 30 miles northeast of San Antonio, Texas, in ERCOT's south zone. Calpine purchased the 1,050-MW plant from MinnTex Power Holdings, a portfolio company managed by Wayzata Investment Partners, for $625 million plus adjustments. Guadalupe Energy Center is located on a 110-acre site and includes two 525-MW generation blocks, each consisting of two GE 7FA combustion turbines, two heat recovery steam generators, and one GE steam turbine.
Metering
Itron announced a new subscription-based service offering called Itron TOTAL. Itron says it will offer subscription-based pricing structures for its existing capabilities in metering, communications, data management, analysis, and professional services. The offering is available for electric, gas, and water utility customers in North America. Additional services include analytics, field installation and maintenance options, distribution automation, consumer engagement, and other AMI functionality.
EVs & Storage
Sumitomo developed and installed a large-scale power storage system that utilizes used batteries collected from electric vehicles. The system, built on Yume-shima Island, Osaka, began operating in February 2014. Over the next three years, the system will measure the smoothing effect of energy output fluctuation from the nearby Hikari-no-mori solar farm, and will aim to establish a large-scale power storage technology utilizing discarded EV batteries.
IKEA plugged in four Blink electric vehicle charging stations at one of its Chicago-area stores as part of its partnership with Car Charging Group. This initiative represents the 13th such U.S. project for IKEA, with installation underway at other locations. Current plans will bring to 54 the number of Blink charging stations available at IKEA locations.
Distributed Energy Resources
NRG Energy and Virgin Limited Edition entered into a diesel reduction agreement for the provision of renewable power to Necker Island, in the British Virgin Islands. Pursuant to this agreement, NRG will develop a renewables-driven microgrid for the entire island, supplying reliable electricity powered at least 75 percent by an integrated array of solar, wind, and energy storage technologies. This system will be supported by new energy efficiency and energy control automation designed to reduce overall energy use and synchronize energy consumption with renewable energy production on the island.