Renewable Energy
SunEdison, along with Nationwide Mutual Insurance Company, National Bank of Arizona (NBAZ), and Sol Systems announced a $50 million fund, to build a 13.4-MW solar portfolio for the State of California prison and hospital systems. Sol Systems advised Nationwide Mutual Insurance on the acquisition of the equity in the transaction. SunEdison secured long-term debt for the projects from the National Bank of Arizona (NBAZ).
Minnesota Public Utilities Commission (PUC) ruled in favor of solar as a cost-competitive energy source for Xcel Energy. Geronimo Energy's Aurora Solar Project was selected by the PUC to fill a portion of Xcel's future generation needs. Aurora Solar is a 100-MW distributed solar generation project that will utilize solar arrays ranging in size from 2 MW to 10 MW across Xcel's service territory. The project will interconnect to multiple Xcel Energy substations across Minnesota and will provide energy and capacity for the local distribution network.
The Federal Energy Regulatory Commission (FERC) issued a 10-year pilot license to Public Utility District No. 1 Snohomish County for the proposed Admiralty Inlet Pilot Tidal Project,to be located in the Puget Sound. The 600-kW Admiralty Inlet Project is experimental - designed to determine whether commercial development of the tidal energy resources of Puget Sound is commercially viable. The pilot license authorizes Public Utility District No. 1 to study, monitor, and evaluate the environmental, economic, and cultural effects of hydrokinetic energy. The license also contains several monitoring and adaptive management requirements to protect against adverse impacts.
SunEdison completed construction of a 24-MW solar power plant located in the California Desert. The Cascade solar power plant will supply renewable electricity to San Diego Gas & Electric (SDG&E) through a 20-year PPA that was awarded under the California Renewable Auction Mechanism (RAM). The 150-acre solar power plant is comprised of more than 75,000 SunEdison Silvantis Monocrystalline Solar PV Modules mounted to SunEdison AP90 Single Axis Trackers. The plant will be managed by the SunEdison Renewable Operation Center (ROC), which provides asset management, monitoring, field dispatch and reporting services.
Sempra U.S. Gas & Power and Consolidated Edison Development (ConEdison Development) have partnered on five solar projects in Nevada and California. The projects include Sempra U.S. Gas & Power's 250-MW Copper Mountain Solar 3 project near Las Vegas, and ConEdison Development's CED California Holdings portfolio: the 50-MW Alpaugh 50, 20-MW Alpaugh North and 20-MW White River 1 facilities in Tulare County, and the 20-MW Corcoran 1 facility in Kings County. The renewable power output from all of the projects has been sold under long-term contracts. Upon finalization of the agreements, Sempra U.S. Gas & Power and ConEdison Development holding companies each will own a 50-percent interest in the five solar facilities. The agreement relative to the CED California Holdings projects is subject to regulatory approvals, which are expected during the second quarter of 2014.
First Solar completed the 1.3MW solar PV power plant at Kitakyushu-shi, Japan. Powered by First Solar FS Series 3 Black PV modules, the plant will generate approximately 1,400 MWh of solar electricity per year. Power from the project will be purchased by Kyushu Electric Power Company. First Solar holds 100 percent equity in the project. Obayashi Corporation and Yaskawa Electric Corporation constructed the project.
DTE Energy Services (DTEES) finished work on its construction project to convert a shuttered coal-fired power plant at the Port of Stockton, California, to operate on biomass fuel. The plant, known as Stockton Biomass, began commercial operations on Feb. 21. It is selling its renewable power to PG&E. The plant will use about 320,000 tons of woody biomass fuel annually to generate about 45 MW of power. The fuel primarily is derived from urban wood waste, tree trimmings and agricultural processes. The plant began operation in 1989 as a coal-fired power plant and ceased operation in April 2009. DTEES purchased it in June 2010 with plans to convert the plant to biomass.
Duke Energy Renewables acquired two 20-MW California solar projects from renewable energy developer Infigen Energy. The Pumpjack and Wildwood Solar Power Projects, located in Kern County near Bakersfield, represent Duke Energy Renewables' third and fourth utility-scale solar power projects in the state. The solar energy generated from the two projects will be sold through 20-year PPA with Southern California Edison.
GE unveiled its 2.75-120 wind turbine, part of GE's "Brilliant" wind platform, which analyzes thousands of data points every second to help integrate operations with neighboring turbines, both to boost power output and to provide short-term predictable power through integrated energy storage. The 2.75-120 provides 5 percent more annual energy production than GE's 2.5-120 model and is available with various tower technologies, ranging between 85-139 meters, with energy storage as optional. The new turbine is available on a steel, hybrid or space frame tower. The range of tower height spans 85-139 meters tall.
Generation
ABB won orders worth $45 million from Svenska kraftnät, the Swedish National Grid operator, to supply three 400-kV substation to strengthen the Swedish power grid. The substations are scheduled to be commissioned in 2015. ABB's project scope includes the design and supply of engineered packages for the high-voltage air-insulated switchgear (AIS) substations. Key products and systems to be supplied cover a range of high-voltage equipment, including a combined disconnector and circuit breaker (DCB).The DCB will integrate the disconnecting function into the circuit breaker and eliminates the need for two separate free-standing disconnectors. The substations will also be equipped with IEC 61850 based open control and protection systems and equipment.
Babcock & Wilcox Nuclear Energy (B&W NE) was awarded a contract from American Electric Power (AEP) to provide steam generator services for the Donald C. Cook (D.C. Cook) Nuclear Plant just north of Bridgman, Mich. The D.C. Cook Plant contains two units, one of which is outfitted with Babcock & Wilcox replacement recirculating steam generators. As part of this contract, B&W NE will execute a comprehensive inspection and cleaning campaign, which includes eddy current testing, visual inspections, and water lancing. The inspections and cleaning activities are conducted periodically to monitor and maintain the condition of the steam generators.
M&A
SunEdison contributed and sold a portfolio of projects to SunEdison YieldCo, a newly formed yieldco vehicle wholly-owned by SunEdison. The initial capitalization of SunEdison YieldCo was financed with a $250 million facility extended by Goldman Sachs Bank USA, acting as sole lead arranger.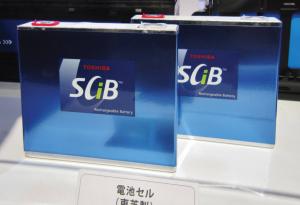 NRG Energy entered into agreements with Dominion Resources to acquire its competitive retail electric marketing business. Once completed, the acquisition will support NRG's ongoing efforts to expand the company's competitive retail footprint in the Northeast and to grow its retail position in Texas.The transaction closed at the end of March.
A123 Systems signed an agreement with NEC Corporation (NEC) of Japan to sell off its grid storage business and other assets related to energy storage for telecom and IT data storage applications. NEC acquired the A123 Energy Solutions for approximately $100 million. An agreement on the terms of the deal has been finalized and a new company, NEC Energy Solutions, is slated to begin operation in June 2014 under the direction of NEC. A123's existing cell manufacturing and sales, research and development, and automotive operations will remain the core focus of A123 Systems LLC.
NRG Energy and Edison Mission Energy (EME) jointly announced that the Federal Energy Regulatory Commission (FERC) has approved the sale of substantially all of EME's assets to NRG. The acquisition of EME's portfolio of renewable and conventional generation assets will create the second-largest US power company. EME will add nearly 8,000 MW of generating capacity to the combined company's diverse portfolio of both conventional and wind generation facilities. The transaction closed on April 1, 2014.
NRG Energy acquired Roof Diagnostics Solar (RDS), a residential solar company. Over the next month, the company will begin operating under the brand NRG Residential Solar Solutions. Terms of the transaction are not being disclosed.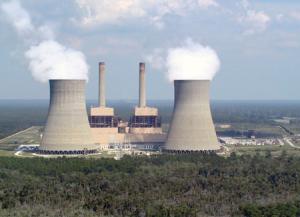 Canadian Solar Solutions completed the sale of Little Creek, an 8.5-MW solar power plant valued at over C$53.0 million ($47.95 USD), to a BluEarth Renewables subsidiary (BluEarth). This is the first of four planned solar projects being acquired by BluEarth from Canadian Solar, totaling 38.5 MW. The additional three utility-scale solar power plants being purchased by BluEarth, which are planned to reach commercial operation through Q2 2015, are located in Kawartha Lakes, Belleville and Beaverton, Ontario, Canada. Canadian Solar Solutions will provide turnkey EPC services for all four projects.
Transmission
The Midcontinent Independent System Operator (MISO) broke ground on a regional operations center in Little Rock, Ark. This action marks the next phase of the integration the entergy system's the four-state electric grid, which now comprises MISO's newly established southern region. Similar to the company's North Region Operations Center, the facility in Little Rock will serve as the command center for MISO's South Region. MISO expects to spend $22 million on its new facility in West Little Rock. The building is scheduled to be completed by the end of 2014.
Mon Power, a subsidiary of FirstEnergy, installed new conductors on a 138-kV transmission line near Morgantown, W.Va., to handle future load growth in the Monongalia County area. The $5 million project includes three phases, with all the work occurring on existing rights-of-way. The transmission line upgrade is expected to be completed before year's end. Work is underway on the initial phase of the project which involves replacing about three miles of conductor on a transmission line between substations on Collins Ferry Road and Chaplin Hill Road in Morgantown. The next phase involves reconductoring about half a mile of transmission line and replacing six wooden structures between the substation located on Collins Ferry Road and another Morgantown substation on West Run Road. The work is scheduled to start in mid-April and be completed by early June. The final phase will be the installation of new conductor on six miles of existing transmission line between the substation on West Run Road and a substation adjacent to the Lake Lynn Power Station. Work is expected to start in July and be completed by the end of the year.
Enterprise Software
GE Energy Consulting and the New York Power Authority (NYPA) have agreed to a one-year license arrangement allowing NYPA to use GE's Multi-Area Production Simulation (MAPS) software. NYPA is expanding its current modeling capabilities to perform high-fidelity nodal analysis. GE's MAPS software allows users to assess the value of a portfolio of generating units, identifies transmission constraints that impact the economic operation of the system and analyzes the complex interaction between the generation and transmission assets on the system.
Metering
Fleming-Mason Energy (FME) selected Tantalus for the design and implementation of an AMI communications network in northeastern Kentucky. FME will also leverage TUNet - the Tantalus Utility Network - to support a wide range of integrated applications. FME is utilizing TUNet's hybrid RF mesh architecture which leverages an ultra-long range 220 MHz WAN backhaul in combination with a terrain hugging 900 MHz LAN. FME is also leveraging the use of remote disconnect/reconnect meters to assist in streamlining collections and improving customer service. Deployment is scheduled to be complete in December 2015.
Survalent Technology commissioned an advanced distribution management system (ADMS) for Lakeland Power Distribution. The new system features Survalent's open-architecture system based on Windows Server. It includes Survalent's open system applications, including: SmartVU, SCADA explorer, event data recording, IED wizard & control panel, SCADA add-in, remote alarm annunciation, DNP 3.0 scan task, connectivity import interface, AMI interface and ICCP master to master protocol. The system will include integration with a number of other enterprise systems such as ICCP connection with Hydro One, connectivity import connection with ESRI GIS and integration with the Elster AMI system to receive unsolicited outage message notifications.
EVs & Storage
Toshiba delivered battery energy storage systems integrating the company's SCiB, a lithium-ion secondary battery to Kyushu Electric Power, for a demonstration project to expand introduction of renewable energy sources on remote Japanese islands. The systems have been installed in substations on Tanegashima Island and Amamioshima Island, in Kagoshima prefecture. The demonstration program will run for three years to fiscal 2016. The maximum output and capacity of the systems Toshiba has delivered are 3,000kW and 1,161kWh for Tanegashima Island and 2,000kW and 774kWh for Amamioshima Island.
Nuclear Energy
Duke Energy Florida sold 76 unused nuclear fuel assemblies from its retired Crystal River Nuclear Plant through a request for proposals (RFP) process. Federally licensed U.S. nuclear power plants and nuclear fuel fabricators are the only entities receiving Duke Energy Florida's RFP to buy the nuclear fuel assemblies. All proceeds from the sale of these assets will benefit Florida customers by reducing the amount of money Duke Energy Florida may recover from customers.
Natural Gas
Dominion received word from the Federal Energy Regulatory Commission (FERC) that the agency will issue its environmental assessment for the Dominion Cove Point LNG liquefaction and export project on May 15. The proposed export facility will be located within the 131-acre footprint of the existing LNG import facility. No new pipelines, storage tanks or piers are needed at the facility. The company needs about 50 permits and approvals before construction can begin. Dominion filed notice for the pre-filing process with the FERC in June 2012 that it was planning to add export capability at its Cove Point terminal in Lusby, Md., in Calvert County on the western shore of the Chesapeake Bay. FERC has been researching and analyzing the application since then. Dominion filed the application in April 2013.
Demand Response
Honeywell and CPS Energy (CPS) announced a two-year program whereby CPS will use automated demand response (ADR) technology and services from Honeywell. The program is expected to mark the largest ADR deployment by a municipal utility, and will build on a pilot project that CPS Energy and Honeywell completed last year. The completed pilot project had included nine commercial and industrial facilities, and has helped trim demand by approximately 1.5 MW. Honeywell and CPS Energy will look to enroll 60 additional sites, bringing the potential reduction to nearly 6 MW. Honeywell will also provide its Akuacom Demand Response Automation Server, software as a service (SaaS) that enables CPS Energy to send signals to building automation systems at sites enrolled in the program.
Microgrids
Canadian Solar opened the new Canadian Solar Microgrid Testing Centre to focus on microgrid solution testing, system solution design and smart grid assessment services. The Canadian Solar Microgrid Testing Centre, partially funded by the Ontario Ministry of Energy, will be located in Guelph, Ontario and will work with its collaborators to provide shareable services for utilities, universities and colleges, communities, and companies that engage in the development of microgrid solutions.