Renewable Energy
Xcel Energy , the EPA , and the Colorado State Land Board joined community solar developer Clean Energy Collective (CEC) to officially open Denver County's newest community solar facilities - two 500-kW solar arrays in Denver County. Developed on a 5-acre site at the Evie Garrett Dennis School campus in northeast Denver, the two medium-scale solar PV arrays, consisting of more than 4,000 panels, are the eighth and ninth arrays CEC has brought online as part of Xcel Energy's Solar Rewards Communities program. Through the community solar model, any Xcel Energy ratepayer in Denver County can purchase individual panels in the shared arrays, from one kW up to enough panels to off-set all of their electricity needs.
SunEdison and BlueWave Capital completed a 1.8-MW solar power plant constructed on a remediated EPA Superfund site in New Bedford, Massachusetts. The City of New Bedford is the owner and host of the site and will purchase the net metering credits generated from the system. SunEdison partnered with BlueWave Capital to develop the project, arranged construction financing and permanent financing for the project, and managed local partners to provide EPC services. In addition to owning and hosting the site, the City of New Bedford signed a 20-year net credit purchasing agreement with SunEdison.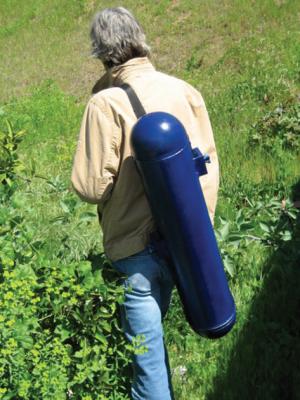 ReneSola Ltd will develop a 13-MW solar project in Dorset, England and expects the solar farm to be fully operational and connected to the national energy grid by end of 2014. The company has identified a number of potential buyers for the project, which received planning consent in January 2014 and is eligible for the United Kingdom's support scheme to promote renewable electricity-generating technologies. The project will feature ReneSola PV modules exclusively, specifically the Virtus II.
Duke Energy committed $500 million to a major expansion of solar power in North Carolina. The company will acquire and construct three solar facilities - totaling 128 MW of capacity - including the largest solar PV facility east of the Mississippi River. Duke Energy also signed PPAs with five new solar projects in the state, representing 150 MW of capacity. Together, the eight projects will have a capacity of 278 MW. Duke Energy will own the following projects: 65 MW - Warsaw Solar Facility (developed by Strata Solar); 40 MW - Elm City Solar Facility (developed by HelioSage Energy); 23 MW - Fayetteville Solar Facility (developed by Tangent Energy Solutions). Duke Energy will purchase power from these new projects: 48 MW - Bladen County (developed by Innovative Solar Systems); 48 MW - Richmond County (developed by FLS Energy); 20 MW -Scotland County (developed by Birdseye Renewable Energy); 19 MW - Cleveland County (developed by Birdseye Renewable Energy); 15 MW - Beaufort County (developed by Element Power US).
Duke Energy Renewables will build, own and operate a 110-MW wind power project, Los Vientos V, in Starr County, Texas. Garland Power & Light , Greenville Electric Utility System and Bryan Texas Utilities (BTU) have signed 25-year PPAs produced by the project. Vestas will supply 55 2-MW turbines for the project. The project is expected to be