M&A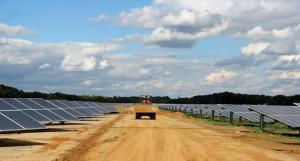 Duke Energy Renewables (Duke) acquired the Halifax Solar Power Project, a 20-MW solar project in Roanoke Rapids, N.C., from Geenex and ET Solar Energy Corp. Duke will own and operate the site. The project is located in Dominion North Carolina Power's service territory, and the energy generated from the solar site will be sold through a 15-year agreement with the utility. The system employs 866 AE 3TL string inverters of 23.2KW AC capacity each and has about 100,000 ET Solar and Chint solar modules.
Dominion Resources agreed to purchase Carolina Gas Transmission (CGT) from SCANA Corporation for approximately $492.9 million. The transaction would include no assumption of debt and, upon closing, would be immediately accretive to Dominion's operating earnings per share. Subject to board approvals by Dominion and Dominion Midstream Partners, Dominion expects to contribute CGT into Dominion Midstream for a combination of debt and units by mid-year 2015.
ALLETE Clean Energy (ALLETE) finalized the acquisition of Storm Lake 1, a wind generation facility in Storm Lake, Iowa, adding another 108 MW to its renewable energy portfolio. ALLETE paid $15 million to NRG Energy to acquire the facility, which is adjacent to Storm Lake 2, a 78-MW wind farm purchased by ALLETE earlier this year. Both Storm Lake installations use 750 kW Zond turbines and are adjacent to each other in northwest Iowa.
Pattern Energy Group (the "Company"), acquired the 200-MW Logan's Gap Wind project in Texas, which is currently under construction, from Pattern Energy Group LP. The Company acquired the Logan's Gap Wind project for a total cash funding commitment of approximately $113 million, a portion of which will be used to pay down construction debt upon the completion of construction. The acquisition will be funded from available cash and credit facilities.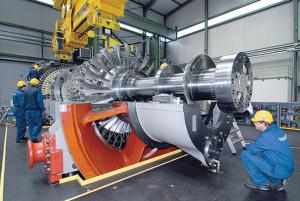 Entergy subsidiaries, Entergy Arkansas, Entergy Gulf States Louisiana, and Entergy Texas signed an agreement to acquire the Union Power Station, a highly efficient, natural gas-fired 1,980-MW generating facility. The station is owned by Union Power Partners, an independent power producer, and wholly owned by Entegra TC. The Union Power Station, which entered commercial service in 2003, consists of four combined-cycle gas-fired generating units, or CCGTs, each rated at 495 MW. Under the asset purchase agreement, Entergy Arkansas and Entergy Texas have each agreed to acquire one unit and Entergy Gulf States Louisiana has agreed to acquire two units. Entergy New Orleans will receive 20 percent of the output from the Entergy Gulf States Louisiana units via an at-cost PPA, subject to city council of New Orleans approval. The plant purchase price is $948 million, subject to adjustments.
Starwood Energy Group Global, a private investment firm focused on energy infrastructure, announced that an affiliate has entered into an agreement with Lakeside Energy to acquire Lakeside Generation, a 369-MW portfolio of three natural gas facilities, one located in Pennsylvania and two in New York. The portfolio consists of Hazleton, a 158-MW peaking facility in Pennsylvania; Syracuse, a 103-MW combined-cycle facility in New York; and Beaver Falls, a 108-MW cogeneration combined-cycle facility in New York. Hazleton sells capacity and energy into the PJM power market, which serves 13 states and the District of Columbia. Syracuse and Beaver Falls sell capacity and energy into the NYISO power market, which serves the state of New York. Financial terms of the transaction were not disclosed.
ONEOK Partners completed the acquisition of natural gas liquids pipelines and related assets from affiliates of Chevron for approximately $800 million. ONEOK Partners now owns an 80 percent interest in the West Texas LPG Pipeline Limited Partnership and 100 percent interest in the Mesquite Pipeline, which collectively consists of approximately 2,600 miles of NGL gathering pipelines extending from the Permian Basin in southeastern New Mexico to East Texas and Mont Belvieu, Texas. ONEOK Partners is the operator of both pipelines. Martin Midstream Partners LP owns the remaining 20 percent of West Texas LPG.
NextEra Energy and Hawaiian Electric Industries (HEI) announced a definitive agreement under which the companies have agreed to combine. The transaction, which is valued at approximately $4.3 billion, includes the assumption of $1.7 billion in HEI debt and excludes HEI's banking subsidiary.
Transmission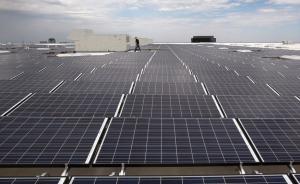 Minnesota Power's Great Northern Transmission Line received another approval. FERC approved a facilities construction agreement required to build this 500-kV, 220-mile line that will run from the Canadian-U.S. border northwest of Roseau, Minn. to an expanded Blackberry electric substation east of Grand Rapids, Minn. The Great Northern Line, under development by Minnesota Power and the Manitoba Hydro subsidiary, has an anticipated in-service date of June 1, 2020. It will provide 883 MW of transmission capacity, of which 383 MW will be used to deliver hydroelectric power purchased from Manitoba Hydro to serve Minnesota Power's customers. Total project cost in the U.S., is estimated to be between $560 million and $710 million, depending on the final route of the line.
ABB designed, manufactured, installed and commissioned a 1,200-kV circuit breaker - the highest AC voltage level in the world. Once the 1200-kV ultrahigh-voltage switchgear is fully operational, it will have a switching capacity of 10,400 MW - a switch capable of turning ON' or OFF' the electricity generated by 10 large power plants or the combined average annual electrical load of Switzerland and Denmark, within milliseconds. The circuit breaker is deployed at the 1,200 kV national test station constructed by Power Grid Corporation of India Limited, India's central transmission utility, at Bina in the central Indian state of Madhya Pradesh.
ITC Great Plains, in conjunction with Sunflower Electric Power and Mid-Kansas Electric, placed the V-Plan high-voltage electric transmission line into service in western Kansas. The 122-mile double-circuit, 345-kV transmission line is designed to connect eastern and western Kansas in order to improve electric reliability, enable energy developers to tap into the transmission grid, and promote economic development in the region.
Gas-Fired Generation
General Electric announced in mid-January that it had received an order from the Tennessee Valley Authority (TVA) for two high-efficiency 7HA.02 gas-fired turbine generators to replace three coal-fired units at the 55-year-old Thomas H. Allen Fossil Plant, located in Memphis, to refurbish the Allen plant as a gas-fired, combined-cycle installation. The coal-fired units will be retired as TVA works toward a December 2018 deadline from the U.S. Environmental Protection Agency to reduce coal emissions. GE's 7HA.02 gas turbines run on natural gas and are the world's largest and most-efficient 60-hertz gas turbines. In base-load operation, a 2X1 7HA.02 combined-cycle power plant, when compared to a typical coal fired power plant, will reduce carbon dioxide (CO2) emissions by approximately 65 percent and reduce both sulfur dioxide (SO2) and nitrogen oxide (NOx) emissions by over 95 percent. The TVA Allen plant will have the capacity to generate 1,000 megawatts of power in combined-cycle mode, the equivalent power that would be needed to supply 1 million U.S. homes.
The current coal plant was originally built by Memphis Light, Gas and Water Division and generates electricity for the Memphis area and a larger part of the western region covered by the TVA, as will the new combined-cycle plant. GE's 7HA technology offers a net combined-cycle efficiency of more than 61 percent, leading the industry with cleaner, reliable and cost-effective conversion of fuel to electricity. The gas turbines are expected to be delivered to the site in August 2016 with commercial operation planned for May 2018.
With the TVA project, 15 HA units have been ordered by customers around the world. In addition to the United States, GE's H-class technology has been embraced by customers in Japan, the United Kingdom, Brazil, South Korea, France, Russia, Germany and Turkey.
Siemens was awarded an order for turn-key erection of a gas-fired, combined-cycle power plant, to be located in Plock, Poland, some 100 kilometers northwest of Warsaw, marking the company's first-ever turnkey project in Central Europe outside of Germany for installation of its Siemens H-Class gas turbine. The customer for the 596-MW plant will be PKN Orlen, Eastern Europe's largest mineral oil company. Commissioning of the plant is scheduled for the end of 2017. Siemens will build the single-shaft plant turnkey, and will supply the main components; an SGT5-8000H gas turbine, the heat recovery steam generator, an SST5-5000 steam turbine with an SCon-2000PF condenser, an SGen5-3000W generator, the electrical systems and the SPPA-T3000 I&C system. Siemens will also be responsible for plant maintenance and service for a period of around 12 years.
EVs & Storage
CODA Energy announced the full interconnection and operation of the largest behind the meter lithium-ion energy storage system in the Los Angeles basin. The 1,054kWh / 510kW system was developed under a contract with South Coast Air Quality Management District and co-funded through California's Self-Generation Incentive Program. The project demonstrates the scalability of CODA Energy's peak shaving product architecture by managing demand charges for its facility headquarters. CODA began installations at the beginning of the year and already has nearly 3 MWh of energy storage installations with manufacturing, retail, and public sector customers.
Europe's largest battery-storage project was officially opened by the Department for Energy and Climate Change at Leighton Buzzard in Bedfordshire, England. S&C Electric Europe, Samsung SDI and Younicos collaborated to deploy the technology onto a United Kingdom Power Networks substation. The fully automated 6MW/10MWh smarter network storage project will assess the role of energy storage in cost-effectively supporting the UK's Carbon Plan, and will save more than $9.4 million on traditional network-reinforcement methods. S&C Electric Europe is the lead supplier to the $29.2 million project. Berlin-based Younicos contributed custom-built intelligent software architecture and components.
Eos Energy Storage demonstrated its grid-scale battery system at Pacific Gas & Electric's (PG&E) smart grid lab in San Ramon, Calif., with the support of a $2.1 million award from the California Energy Commission. For the project, the company is partnering with PG&E, the Electric Power Research Institute, Lawrence Berkeley National Lab (Berkeley Lab), Stem, and ETM Electromatic.The project will test Eos's Aurora product as the company ramps up manufacturing to deliver MW-scale batteries in 2016. The first of these systems, the Aurora 1000|4000, is a containerized DC battery system that can provide one MW for four hours of continuous discharge to shave system peaks and defer costly transmission and distribution upgrades. The battery also offers fast-responding surge capability to balance power fluctuations associated with intermittent renewable generation.
Puget Sound Energy and Renewable Energy Systems Americas signed agreements to cooperate on launching an innovative battery storage project in Whatcom County, Washington. Electricity will be stored in battery modules that are as large as 40-foot shipping containers and will be capable of providing up to 18 hours of power during an outage
for the town of Glacier, Washington. PSE is working with Washington State's department of commerce in developing this pilot project. In July, the state's Department of Commerce Clean Energy Fund awarded PSE $3.8 million to engineer and construct a 2-MW, 4.4-MWh lithium-ion battery system at the existing PSE Glacier substation near State Route 542. Construction is expected to begin as early as June 2015.
Microgrid
Alstom, and Singapore's Nanyang Technological University, collaborated to design, develop and deploy MicroGrid Power Mix Management (MPMM) solution in the context of the Renewable Energy Integration Demonstrator - Singapore (REIDS) initiative. The REIDS initiative, a first in the region will encompass the construction of a microgrid to manage and integrate electricity generated from multiple sources including solar, wind, tidal, diesel, as well as energy storage and power-to-gas solutions.
GE Global Research and GE Energy Consulting, along with National Grid, the Department of Energy National Renewable Energy Laboratory, and Clarkson University partnered on a research project to improve the reliability and resiliency of electricity delivery in northern New York. Fueled by a $1.2M grant from the DOE's office of electricity delivery and energy reliability and a $300,000 investment from GE, this project will allow for the development of an enhanced microgrid control system (eMCS) designed to keep the town's electricity system up and running for several days should it become disconnected from the main power station.
Eaton will provide electrical engineering services and power distribution equipment for the construction of a 5-MW solar microgrid system in Annobon Province, an island off Equatorial Guinea in West Central Africa. The microgrid has battery storage and is designed to supply reliable and predictable power to meet the off-grid community's energy demand. It will be the largest self-sufficient solar microgrid project in Africa. Eaton was contracted to optimize the electrical power distribution equipment for the project by MAECI Solar, a division of Management and Economics Consulting.
Natural Gas
FERC issued an order approving construction of Constitution Pipeline's proposed pipeline to increase natural gas supply to New York and New England markets, subject to certain conditions that will ensure the protection of natural resources. FERC on Dec. 2, 2014 issued its certificate of public convenience and necessity for the 124-mile Constitution Pipeline. Assuming timely receipt of all remaining necessary regulatory approvals, Constitution Pipeline would begin construction as early as the first-quarter next year in order to help meet growing natural gas demand in New York and New England by the winter of 2015 or 2016.
Renewable Energy
Southern Company subsidiary Southern Power plans to develop a 131- MW PV solar project in Georgia. The electricity and associated renewable energy credits will be sold to three Georgia electric membership corporations. Southern Power has selected First Solar to be the EPC contractor for the facility. Construction of the plant is scheduled to begin in September 2015, and the project is expected to achieve commercial operation in the fourth quarter of 2016.
Algonquin Power & Utilities achieved commercial operation of the 24-MW Phase I St. Damase Wind Project (St. Damase I) in Quebec under the terms of the PPA with Hydro Quebec. The project was completed on time and on budget. St. Damase I consists of 10 Enercon E-92, 2.35 MW wind turbine generators. The total capital cost of the facility was approximately $49 million, net of the Canadian Renewable and Conservation Expense tax incentive that was used to partially fund the project.
IKEA plans to increase the solar array atop its Detroit-area store that opened eight years ago in Canton, MI. In September, IKEA began work on a 44,000-square-foot expansion to the store, atop which new panels will be installed beginning spring 2015, with a completion by summer. The 40,000-square-foot solar addition will consist of a 240.9-kW system built with 765 panels, and will produce 287,490 kWh more of electricity annually for the store.