New Opportunities: Andrew L. Ott will become PJM Interconnection's new president and CEO later this year, the PJM board of managers announced. Ott presently is PJM's executive v.p. of markets. Current PJM CEO Terry Boston announced his plans to retire on Dec. 31, 2015.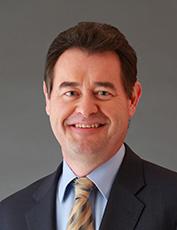 American Transmission Co. named Mike Rowe, executive v.p. and COO, as the company's future president and CEO. The current president, CEO and chairman John Procario, has led ATC since 2009, and announced last year his plans to retire. Rowe joined the company as v.p. of construction.
DTE Energy named Paula Silver as v.p. for corporate communications. Previously, she was v.p. of communications and investor relations at Federal-Mogul Corp.
Georgia Power named Craig Barrs executive v.p. of the company's customer service and operations organization. Barrs replaces Anthony Wilson, who recently accepted the role of executive v.p. of operations at Mississippi Power. Chris Cummiskey succeeds Barrs as executive v.p. of Georgia Power's external affairs organization. Since joining Georgia Power in 1981, Barrs has held multiple leadership roles throughout the company. Cummiskey joins Georgia Power from Southern Power.
ITC Holdings promoted Christine Mason Soneral to senior v.p. She retains her present position as general counsel.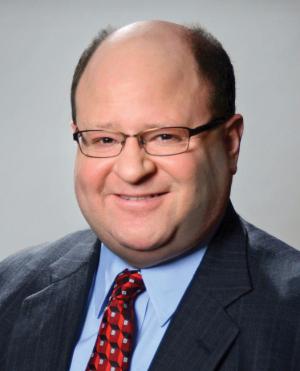 E.ON Energy Services named Keith Day president of its newly formed business unit. Most recently, Day was regional v.p. of operations for E.ON. Prior to joining E.ON in 2010, Day had filled stints at General Electric, Hewlett-Packard, and Magnom Corp. The following persons will join Day on the new E.ON energy services leadership team: Guy Dees, as v.p. of operations, Michael Cossentine, as head of sales and marketing, and John Franklin, the current head of E.ON North America Operations, as senior advisor. (Dees previously spent several years at General Electric, Upwind, and Clipper. Cossentine worked previously for a subsidiary of Bosch Rexroth. Before coming to E.ON, Franklin had worked for Nextera Energy.)
Associations: Gil C. Quini­ones, president and CEO of the New York Power Authority, was elected chair of the Electric Power Research Institute. Quiniones, who was previously EPRI vice chair, succeeds Denis P. O'Brien, the CEO of Exelon Utilities.
The board of directors of the Alliance to Save Energy elected Jane Palmieri, as industry co-chair. Palmieri is president of Dow Building and Construction at The Dow Chemical Company.
Rich Meyer, senior v.p. and general counsel at the National Rural Electric Cooperative Association (NRECA), was named the 70th president of the nation's Energy Bar Association. He becomes the first NRECA lawyer - and only the second energy trade association general counsel - to lead the EBA.
Board of Directors: Chesapeake Energy appointed Kimberly K. Querrey to its board of directors. Querrey is the co-founder of SQ Advisors, LLC, a registered investment advisor, and has been its president and managing member since August 2010.
Edison International and Southern California Edison elected William P. Sullivan to the board of directors of each company. Sullivan served as CEO of Agilent Technologies from 2005 to March 2015.
AES elected Holly Keller Koeppel to its board of directors. Previously, she was executive v.p. and CFO of American Electric Power (AEP) from 2006 until 2009.
We welcome submissions to People, especially those accompanied by a high-resolution color photograph. E-mail to: people@fortnightly.com.