Deck:
Deciding whether to go forward with a second license renewal.
Author Bio:
Lee Williams is senior vice president for installed base projects at AREVA Inc.
Pick up the paper or listen to the energy pundits today and you will likely hear plenty of commentary about topics ranging from natural gas to new solar power purchase agreements to efforts to comply with the U.S. Environmental Protection Agency's (EPA) Clean Power Plan. In the midst of these conversations, nuclear power plants across the country continue to generate megawatts around the clock, powering nearly 20 percent of the grid and producing 63 percent of our nation's carbon-free electricity.
What would happen if that 20 percent of electricity from nuclear were taken off the grid? While natural gas is the only other option that provides the flexibility and dependability necessary to meet the needs of a modern power system, it makes meeting the goals of the Clean Power Plan nearly impossible. Nuclear energy provides a physically secure and financially stable source of generation, unlike any other source available today. At the same time, a gas-fired generator needs only 20 employees to operate, while a nuclear power plant can employ 350 to 1,000 highly skilled and compensated people. 
A majority of nuclear power plant operators already have received operating license renewals - to operate their plants for an additional 20 years beyond the 40 years outlined in their initial operating licenses. Now, however, the time has come to evaluate operating plants beyond 60 years. What will it take to maintain the diversity and security of our electrical supply? Watts Bar Unit 2 is the only reactor that has received an operating license in the United States in the 21st century. With only four other reactors currently under construction across the country, the license renewal of existing nuclear power plants is vital to continued safe, reliable, carbon-free electricity production.
In September 2014, the U.S. Nuclear Regulatory Commission (NRC) made plant operations beyond 60 years a possibility when the agency ruled that nuclear power plant operators could apply for a second 20-year license renewal under the existing regulations. The ability to accomplish this under the existing regulations will increase the efficiency of both plant operators and the NRC, as the respective parties prepare and review these license renewal applications. 
Not only do plant operators and the NRC understand the necessity to renew plants' licenses, but so do vendors that serve the nuclear energy industry and other government agencies. For example, the U.S. Department of Energy (DOE) has put in place a program it calls Light Water Reactor Sustainability, aimed at "developing the scientific basis to extend existing nuclear power plant operating life beyond the current 60-year licensing period and [to] ensure long-term reliability, productivity, safety and security." The program has four areas of focus, which include:
Materials Aging and Degradation Assessment,
Advanced Instrumentation, Information and Control Systems Technologies,
Risk-informed Safety Margin Characterization, and
Advanced Light Water Reactor Nuclear Fuels.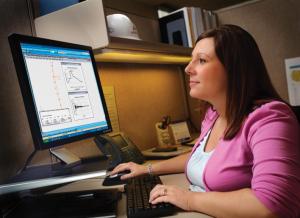 As a vendor in the nuclear industry, we have worked tirelessly to develop industry best practices for cost-effective and successful initial license renewal applications and we continue to do so for life beyond 60 years. We are doing this by engaging stakeholders from across the spectrum, both domestically and globally, to foster innovative solutions that enhance safety, operations and profitability. Whether it is preserving the integrity of concrete, helping to manage end-of-life assets or improving the flexibility of plant to allow for easier integration of renewables onto the grid, we are tenacious in our desire to keep today's fleet of nuclear power plants connected to the grid of the future.
As utilities plan for the future of their generation portfolio, and decide whether or not to invest in license renewal, they must consider three key questions:
How is the process for a second license renewal new or different?
What type of replacement or preventive maintenance should plant operators be prepared for?
Is the license renewal process a worthwhile investment for my company?
The U.S. Code of Federal Regulations outlines the process and requirements for applying for both initial and second operating license renewals. (See, 10 CFR Part 54 - Requirements for Renewal of Operating Licenses for Nuclear Power Plants.) The NRC has confirmed that this rule provides a robust framework and its Advisory Committee on Reactor Safeguards (ACRS) concluded that it is sufficient for second license renewals.
Planning the Process
Whether you're considering an initial or a second license renewal, the process marks a significant undertaking that requires substantial planning. Operators need to conduct assessments, and complete engineering and environmental work, along with a variety of other tasks. The second license renewal process is required to provide the same level of detail as the initial license renewal process. The operator also needs to ensure the validity of the plant's design and licensing basis, including changes resulting from post-Fukushima requirements.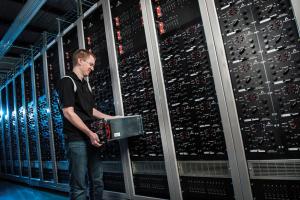 As the NRC has found no need to amend its 10 CFR Part 54 regulations to accommodate a second license renewal, the process will unfold in essentially the same manner as for the initial license renewal. But guidance is another matter. To ensure a stable and efficient process, the NRC will identify enhancements to the existing process in its license renewal guidance documents (i.e., the Standard Review Plan series of documents, and the Generic Aging Lessons Learned [GALL] Report for second license renewal). The draft revisions to the NRC guidance documents were expected to be issued for public comment in December 2015.
A number of plants obtained license renewals prior to the issuance of or in compliance with an earlier revision of one of the NRC's GALL report. This guidance identifies aging management programs deemed acceptable to manage systems, structures and components in the scope of license renewal, as required by 10 CFR Part 54. Plants that received license renewals under an earlier revision of GALL will need to complete a gap analysis to ensure the plant can adequately meet and implement the new requirements of GALL Revision 2 or the most current revision, if subsequent updates are released. That will ensure that the plant's programs can effectively manage all systems, structures, and components during the term of the renewed license. 
Once it's been submitted and prior to making a decision on an application, the NRC performs a number of reviews, evaluations and inspections, and hosts opportunities for public engagement, including meetings, hearings and ACRS review. If an application is approved, the operator implements the commitments it made in the application and the plant is inspected for compliance before entering the period of extended operation under the new license.
Maintenance and Replacements
Historical operation data and scientific plant analyses conducted by the Electric Power Research Institute have proven that the existing fleet of nuclear power plants can continue providing electricity even beyond the 60 years provided for by the first 20-year operating license renewal. In reviewing applications for second license renewals, the NRC will consider both the long-term safety and security of continued reactor operation. That being said, operators need to carefully take stock of their plants' condition. In doing so, they may determine that some proactive maintenance measures are necessary in order to safely maintain operation for 60 or 80 years.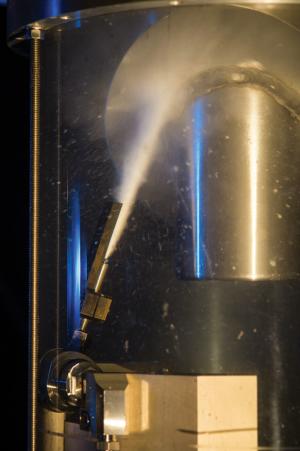 In some cases, component replacements are necessary. In the past several years, many operators have taken steps to replace their plants' steam generators. Other components that should be evaluated include large heat exchangers, cables, and reactor vessel heads. For instance, Ameren Missouri's Callaway Energy Center undertook a replacement of its reactor vessel closure head in 2014. This step was deemed the best path forward for that facility, allowing it to reduce susceptibility to alloy 600 stress corrosion cracking in the original reactor vessel closure head, and to improve pressure boundary degradation, subcomponent degradation, and reliability of the control rod drive mechanism ventilation system. 
For others, preventive maintenance options may be a good investment. Non-destructive examination techniques, for example, give operators options to maintain and to upgrade their plants safely. With these techniques, operators can save time and reduce the manpower required to inspect plant components like reactor internals, reactor vessels, reactor vessel heads or steam generators. These inspections help operators collect the information that they need to prove to the regulator that their plant is still operating safely.
Similarly, cavitation peening is a process that helps maintain reactor components. It removes many causes of aging by using ultra-high-pressure water jets to work the surface of components in order to improve material properties and to enhance resistance to corrosion. In fact, Exelon will use this process on the reactor vessel closure heads at its Byron and Braidwood nuclear generating stations in order to extend the life of those components.
Go or No-Go
Will the license renewal process prove worthwhile for my company? This question is a particularly complex one to answer, especially when you consider the length of time and the number of variables that must be taken into account. But there are certain predictable aspects in which we can have confidence.
No other resource offers the reliability and predictability that nuclear energy does. Not only does it offer generation predictability, but it also offers financial predictability. Consider the production cost breakdown of nuclear energy and natural gas - the fuel cost for nuclear is 30 percent of its overall production costs, compared to 80 percent for natural gas. Therefore, even the smallest change in natural gas prices has a dramatic effect on the production costs of the plants. When you consider recent discussions in the regional transmission organization PJM to better align the timing of electricity markets with natural gas markets, thereby reducing the risk in procuring the appropriate amount of gas to operate on a day-ahead basis, it is clear that price volatility weighs heavily on the profitability of natural gas plants. On the other hand, the price of fuel for nuclear power plants is extremely predictable, with the price locked in for years and, in some cases, for the life of the plant. 
Nuclear energy also brings security of supply to bear with reactors having the ability to operate around the clock for 18 to 24 months at a time. As was experienced across many parts of the United States during the polar vortex in 2014, the security of a fuel source is vital for maintaining the grid. Pipelines across the Northeast were under-supplied and coal piles froze, rendering natural gas and coal plants inoperable. 
Navigating the 21st Century
The investment in operating license renewals is significant and represents a prime opportunity to plan strategically for the long term and for the future needs of the electric grid. We know the grid of the future will produce far less carbon than the grid today. We know that the demands of the grid will be far greater, requiring both flexibility and dependability. We know also that demand for electricity will grow, albeit slower than before the Great Recession, at an expected rate of approximately 1 percent annually. So what does that mean for the license renewals of nuclear power plants? This is a great opportunity to increase flexibility and output. 
A paradigm shift is required for the utility industry as a whole and this includes nuclear. The license renewal process represents a great opportunity to make that shift - an opportunity to optimize plants performance, increasing plant power, reliability, and flexibility. Nuclear facilities have the ability to reduce power when the sun is shining or the wind is blowing, but stand ready to power up at 100 percent when called upon. Nuclear fleets in countries around the world have operated flexibly for decades, as AREVA reactors have globally, readily adapting to the demands of the grid.
As a result of completing power uprates throughout the U.S. industry, 21,978.8 megawatts thermal and 7,326.3 megawatts electric have been added to the initial capacity of the nation's nuclear fleet. At a lower cost than constructing new generation, power uprates also offer an opportunity by which states can further add to their carbon-free portfolio, as this generation is counted toward compliance under the EPA's Clean Power Plan.
Yes, the nuclear energy industry is at a crossroads and yes, plant economics have taken a blow in recent years. Nevertheless, as producers of natural gas see their revenues shrink and profits vanish, price correction will take hold and prices will rise, although at a very slow pace.
In the meantime, stakeholders in the nuclear energy industry must stand prepared to license and to operate the existing fleet into the second half of the 21st century. Significant investments have already been made by many in the industry to upgrade and to maintain their nuclear power plants. By considering a second license renewal, companies will help to continue building the U.S. nuclear energy industry.