Author Bio:
EPRI Board Director Matthew Ketschke is president of Con Edison of New York.
Stan Connally is executive vice president of operations at Southern Company and chair, president and CEO of Southern Company Services. Maria Pope is president and CEO of Portland General Electric. Lisa Barton is executive vice president and COO of American Electric Power. Matthew Ketschke is president of Con Edison of New York. And Brian Savoy is executive vice president and chief strategy and commercial officer for Duke Energy.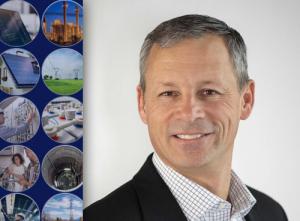 Connally, Pope, Barton, Ketschke, and Savoy are evidently very busy individuals. Their day jobs are some of the most important within the country's electric utilities industry. Yet they are pitching in to help lead the world's premier electric research institution. Indeed, they have just been elected to its highest leadership positions.
So, the Public Utilities Fortnightly team asked them, why? What is motivating them to devote the time and energy necessary to play a big role in setting the course at EPRI? What they told us follows.
 
PUF: What does it mean to you personally to be involved in EPRI's governance?
Matthew Ketschke: I have been fortunate to have had the opportunity to work with EPRI in several different capacities through my twenty-seven-year career and always been impressed with the people that make up the EPRI team, they are truly a preeminent research and development organization.  I'm honored to serve in this new capacity as a board member.
Like Con Edison, EPRI is playing an important role in the transition to a clean-energy future. Our nation's ability to win the fight with climate change will require constantly evolving smart technologies and EPRI is a leader in that area. I remain optimistic that the expertise and dedication of EPRI, energy companies across the world, leaders at all levels of government, and other stakeholders will help us cut emissions dramatically and keep our planet sustainable. 
PUF: How does your participation help your companies serve the customer? 
Matthew Ketschke: EPRI's goal of safe, reliable, affordable electric service aligns perfectly with what the women and men of Con Edison try to provide to our three and a half million customers every day. Our collaboration with EPRI has produced great breakthroughs. To name a few: Con Edison researchers recently worked with EPRI to develop a method of sealing leaks of sulfur hexafluoride, SF6, which is a greenhouse gas, on certain equipment; Con Edison and EPRI worked together to develop a method of protecting equipment at a Con Edison substation from corrosion; and we worked with EPRI and other utilities to develop a guidebook on cybersecurity.
These achievements help us maintain the reliable service the New York City region needs and that our customers deserve. They are great examples of what is possible when talented people work together on a common goal.
PUF: How do you expect, through this participation, to contribute to EPRI's growing impact on our energy future? 
Matthew Ketschke: A mission as important and complex as providing superb energy services across the world requires diverse voices and expertise. I think Con Edison's voice can be invaluable, given that we serve the most densely populated large city in the country. Our people come up with solutions every day to ensure world-class service to nearly nine million people, businesses of all sizes, important transportation hubs, and the world's financial capital. Our region is truly unique and I look forward to bringing our company's perspective to EPRI's board.
EPRI Board articles: