Author Bio:
Drew Marsh is the chief financial officer of Entergy.
Everybody in the energy and utilities industry wants to hear what the CFOs have to say. That is especially true in this time of financial uncertainty when all corporate actions seem to matter more.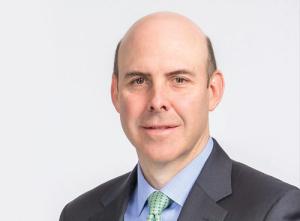 Public Utilities Fortnightly obliges here with conversations with experts who discuss the transformations taking place at their utilities and how they are going about that. Because times have changed and its not just about the bottom line anymore.
The equation now involves balancing new environmental, social, and governance objectives. Listen in as these CFOs share best practices. You will hear from Entergy's Drew Marsh, CMS Energy's Rejji Hayes, and Puget Sound Energy's Kazi Hasan.
 
PUF's Steve Mitnick: Why is ESG important to Entergy?
Drew Marsh: We have, for about the last ten years, when Leo Denault first became CEO, defined who we were trying to create value for. We identified four key stakeholders, which are somewhat familiar today because a lot of organizations have since said similar things.
But we said, for our customers, employees, communities, and owners, we are trying to create value for all four. There's a reason for that. There's an order to it. It's easy to talk about total shareholder return and what does that mean from an owner perspective.
But when you're a regulated utility, others are also equally important. If your customers are not profitable and loyal to you, if your employees are not engaged, trained, and motivated to be part of your organization, and certainly as a utility, if your community is not vibrant and growing, then you don't have much of a chance to earn the allowed return you're seeking for your owners.
It's a requisite to have all those stakeholders together, and they have to come in that order. Because if you're not satisfying the first three, you're not going to get a chance to satisfy the fourth. That's the way we think about it.
As we think about ESG, it turns out it's important to all four of our key stakeholders. Our customers increasingly are asking us about environmental opportunities and what does that mean? How do we get clean energy? 
Our employees are saying, I want to work in an environment that is more inclusive, where I can belong, and I can bring my whole self. It's not just our existing employees, but increasingly, as the workforce continues to turn over, the new workforce that's coming in is asking the same questions and looking for purpose in what they're doing.
We have to be responsive to that in order to attract the talent for the future. We need talent from all four corners of our community in order to compete long-term.
We've got to do more than that. We need to integrate that talent into our organization in a way that everybody can contribute. It's important from an employee perspective.
Our communities are increasingly caring about the environment. All our owners are talking more now about ESG.
There are also trillions of dollars of ESG-directed money. That means something when you go out to market. You need to capture that marginal dollar. Often, it's in an ESG space. For all four of our key stakeholders, it matters a lot.
Other issues still matter, of course. Customers also care about reliability and affordability. Employees care about feeling confident in the security and financial stability of their workplace. Communities care about job creation and economic development. Owners care about corporate governance and the balance sheet.
There are other issues beyond ESG that are still important to the stakeholders, but the ESG principles that are out there are generally aligned with what our key stakeholders want to achieve. It's important to us as a result.
PUF: Entergy raises a lot, invests, and applies a tremendous amount of capital every year for the infrastructure and resilience for customers. It matters what the investment community feels.
Drew Marsh: It matters a lot. At some point, these ESG principles won't be considered ESG principles. They'll just be good business principles that everyone should abide by.
Right now, there are green bonds out there that are ESG-oriented bonds. But my guess is, at some point in the future, all the bonds will need to be green. It won't matter that it's not today. You could argue about whether there's a price differential and all those kinds of issues.
If there is one, it's small and we appreciate that. But at some point, my expectation is it would be, this is the way we will operate. If you want access to the capital markets, you will have to abide by this set of principles, which will be aligned with ESG principles.
PUF: What is Entergy doing and planning on ESG priorities? Is this the E?
Drew Marsh: I'll start with the E piece, because that is a big piece of what we as a regulated utility are looking at, and it is a massive driver of our growth. It comes in a couple ways, and it's customer led. Our customers want to consume clean energy.
We have a massive industrial growth opportunity here along the Gulf Coast, and we have a lot of organic growth right now. We already see seventeen terawatt hours of growth, which is about six percent industrial growth over the next five years.
Nearly eleven terawatt hours of that already reached FID or a Final Investment Decision. We can see it coming. We know it's on its way. It is a big growth opportunity. That's just the organic growth, and that's our customers who are growing and expanding in our service area.
At the same time, they're reaching out to us and asking, how can we be cleaner? We need clean energy to continue to grow. For example, U.S. Steel in Arkansas, the new steel mill they're putting in is an arc furnace. They're melting steel via electricity, which is a great business. That's a cleaner process than their traditional furnaces powered by fossil fuels.
At the same time, they said, we want our electricity to be clean, and we also want it to be close to us. So, we partnered with them and purchased a solar facility next door to the mill. We bought a two hundred fifty-megawatt solar facility, the Driver solar facility, and we moved the tariff for their new facility and our solar facility efficiently through the Arkansas regulatory processes by partnering with our customer to get it done.
It's important to make sure we are aligned with our customers. It demonstrates our customers are moving in the same direction because they want clean energy today. As we look beyond the near term, this electrification opportunity is enormous for us.
We anticipate that all our industrial customers are going to begin transitioning to cleaner energy for their operations. Many of them already have interim goals toward net-zero carbon emissions out in the future around 2030 or 2035. To achieve those goals, they need to do a couple things.
They're going to look at energy efficiency, but that's not going to get them all the way there. They're going to have to electrify other processes.
When you look at our industrial customer base, and you compare our industrial customer base to collectively, all the other states, Texas is number one, Louisiana's number two, California three, Indiana four, and it trails off considerably from there.
If you added up our industrial customers from an emissions perspective, they would rank number two as a state. It is a large industrial base that is going to have to clean up its operations. We are ready to go in terms of providing them with the electricity needed for their electrification efforts.
Some might use hydrogen, and some might use carbon capture, but those processes also require clean energy. That means more investment in transmission and renewable energy to provide the clean energy for hydrogen, carbon capture or electrification. It's a massive growth opportunity that's going to run two to three decades in the future.
PUF: Some people might have said in the past, challenge. But you're using the term opportunity.
Drew Marsh: Yes. More economic activities, more jobs, cleaner air, all of those will be benefits. It is an opportunity. It won't be easy.
It will be a challenge. Just in the next decade alone, we are talking about fourteen to seventeen gigawatts of renewable energy construction. That is a massive lift.
I feel confident that we can get there, but it's going to take a lot of work in partnership with each of our stakeholders. Though there are going to be renewable challenges along the way, at the end of the day, I think it's a huge opportunity.
PUF: How do you see ESG evolving in coming years at Entergy, but also industry wide in three to five years toward 2030?
Drew Marsh: If we think about the evolution of this, it will become more of the way we operate. All the principles in there that lead to good governance, a cleaner environment, a better workforce, will be important for successful companies to lead out into the future.
I see Entergy moving in that direction. It's something we focus on every day, and we're trying to get better at every day. As we get better at it, I hope it fades into the background. I hope it becomes: This is the normal way we operate.
We don't say ESG. We say, this is the way we operate when we think about how we're going to produce electricity, to recruit new employees, to engage the community, and to access capital.
We have the story that goes out there and does all the things our stakeholders are expecting us to do. It's not just an ESG framework. I'm sure that'll still be out there, but everything we do will just be what we do, and it all fits within that framework nice and easily.
 
CFO Roundtable conversations: