Author Bio:
Kazi Hasan is chief financial officer of Puget Sound Energy.
Everybody in the energy and utilities industry wants to hear what the CFOs have to say. That is especially true in this time of financial uncertainty when all corporate actions seem to matter more.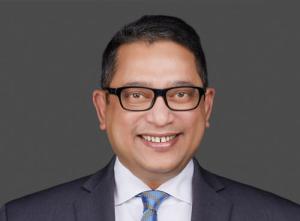 Public Utilities Fortnightly obliges here with conversations with experts who discuss the transformations taking place at their utilities and how they are going about that. Because times have changed and its not just about the bottom line anymore.
The equation now involves balancing new environmental, social, and governance objectives. Listen in as these CFOs share best practices. You will hear from Entergy's Drew Marsh, CMS Energy's Rejji Hayes, and Puget Sound Energy's Kazi Hasan.
 
PUF's Steve Mitnick: What's a typical day like as the CFO at Puget Sound Energy?
Kazi Hasan: It's quite non-routine. There's no typical day at work. As a CFO, I've got various finance teams doing a lot of routine work. I am more involved in providing leadership to my team, as well as in providing the financial and commercial leadership to the rest of the company.
At the end of the day, it's not only about counting the beans for me, but also about where the beans are coming from, making sure the beans are flowing so there's something we can count in the future. We've got to figure that out, and that's why I get involved in almost every part of the company to the extent necessary. There are areas I don't have to worry about much, and there are areas where I get involved a lot.
My day starts around 4 to 4:30 in the morning. The first couple of hours in the day, I don't give to anybody else. It's my time for myself. Then my work starts around 8 to 8:30 a.m. and I dedicate myself to the rest of the world, including my family.
PUF: Your company is known as leading-edge. You also get involved in some strategic work.
Kazi Hasan: That's correct, and there are several areas we have to pay close attention to as a leading-edge company today. Our customers and stakeholders, including state and local governments, are focused on climate change and related social equity issues.
Washington State requires our electric supply to be coal-free by 2025, one hundred percent carbon-neutral and eighty percent carbon-free by 2030, and one hundred percent carbon-free by 2045, which is ahead of most utilities in the U.S. You can call us the tip of the spear.
Currently, we are providing about thirty-eight to forty percent of our total electric energy supply as clean energy in a given year, for the last two years. We are transitioning off our last coal asset by 2025 and investing heavily in carbon-free resources.
We have committed to bring our electric and gas operations emissions to net zero by 2030, and we set an aspirational goal to bring our gas sales carbon emissions to net zero by 2045, for which we are actively working on policies to enable that path.
We have a huge role to play in cleaning up our region's energy supply and that will require us to first transform our electric generation profile. This, in and of itself, has a lot of strategic impact in terms of how we design our resource mix, our operations, and rethink the commercial side of our business.
This is what I meant by my comment, making sure the beans are flowing. Strategically, we are also evaluating our customer programs, such as demand-side resources and our distribution system infrastructure for further efficiencies to meet our clean-energy objectives.
We've got to make sure that strategically we plan and implement this the right way for the benefit of all our stakeholders, including the customers, and the company. We need to maintain reliability while not overly burdening our vulnerable populations.
If the customers don't get served in the right way using the appropriate cost/benefit profile, that doesn't help stakeholders or vice versa. It's a complicated landscape that we are trying to manage in implementing the clean-energy target.
PUF: Why is ESG important to your company?
Kazi Hasan: First, I should give you some background on our company. Washington State has a robust federal hydroelectric system supplying a significant part of Washington's power demand, mostly through the consumer-owned utilities.
To ensure we continue to stay environmentally friendly in delivering our customers' power needs, we have been focused on delivering clean energy through our resource planning process for many years. For example, before my time here, the company began work in earnest on energy efficiency, from the late '90s on.
PSE was one of the early pioneers in the industry on the energy efficiency side and was a leader in implementing energy efficiency measures. As part of delivering cleaner energy, PSE also became one of the first utility owners of wind-deploying wind turbines starting in 2007.
We entered into renewable energy ownership way before most of our peers in the utility industry. I'm not saying we are better than others, it's just that we had that future focus. We provided that clean energy, while managing customer rates within a remarkably reasonable level.
This history can illustrate the context for why ESG is important to us. ESG is a unifying framework, which allows us to capture and consider all our activities and impacts from environmental, social, and governance perspectives holistically.
In addition to our environmental focus on electric supply carbon reductions, we have been a stakeholder-focused utility over the last twenty-plus years, working closely with our stakeholder groups. Many of our processes include formal stakeholder engagement, including our resource-planning and our clean-energy transformation processes. Our stakeholders are especially engaged in the way we are thinking about clean-energy implementation.
Now, we are also beginning to formally incorporate equity in our planning and decision making on our path to decarbonization. We are looking forward to continuing and enhancing that further.
None of these happen without good governance. That's fundamental to how we are managing our business as we are implementing and delivering the results, whether that's financial, energy related, equity, diversity, or any type of social-benefit or customer-benefit results. There has to be a balance between too much and too little governance to allow the company to achieve its business goals while maintaining ESG focus.
As a framework, ESG is allowing us to think about our business holistically, rather than as discrete individual components as we are striving to meet our clean-energy needs by 2030.
PUF: There's ESG reporting, then there's the diversity area, the contracting areas, and environmental areas. How is it even tracked?
Kazi Hasan: We are improving tracking these as we speak, but we have a good framework that we have been working with. Environmental is the easier one to track, because that's what we do every day and we have been doing for quite some time.
That includes our generation fleet, how we are decarbonizing our operations, and how we are decarbonizing the energy we are providing to our customers. Environmental tracking is involved in almost everything that we do.
Socially, an example will help illustrate how we are tracking. Under the legislative mandate for clean energy, we are supposed to be doing a clean-energy action plan.
Within that plan, about every four years we're supposed to do an implementation plan. The clean-energy implementation plan goes through significant social and stakeholder engagements with anyone interested in our plan, including customers and customer groups, an equity advisory council and environmental advocates.
We work with all of them and come up with the best way to implement the targets for the next four years, with an eye toward delivering net-zero electric energy by 2030. We're not going to achieve everything by the end of that four years, but we'll achieve it by 2030 and agree on the pathway.
We then take their inputs and incorporate those to the extent reasonable. To the extent it's not reasonable, we engage with them more actively to help us figure out a better path that satisfies the stakeholder needs and allows us to deliver clean energy with reasonable customer benefit versus customer costs.
The law requires us, and our process also allows us, to engage the stakeholders. We track all these engagements; we ensure the targets we set for ourselves as a result of these social and stakeholder engagement processes are appropriately implemented and tracked to ensure PSE is staying within the bounds of its commitments.
On the governance side, everything we do goes through a strong, well laid down governance process. This is especially true for all our expenditures and investments as we create our business, operational, investment, and financial plans, covering a five-year horizon, barring some smaller expenditures.
This governance process ensures that all the different parts of the company are part of it and our business needs are considered in the context of our customers' interests while ensuring environmental and social goals are achieved.
For example, if you think about how we use this framework for hiring; we make sure that we are hiring the right candidate, striving to eliminate all the biases people can experience in any recruitment process. Then on top of that, making sure we can achieve our diversity objectives.
If we have two candidates who are equally good, we are going to go for a more diverse candidate, than a non-diverse one. If you look at me as PSE's CFO, I am a person not born in the U.S., I came from somewhere else. I am an example of how we are working to eliminate biases and ensuring diversity in our business. We are improving our tracking mechanism in this area.
We think about equity not only in terms of costs. We think about equity from our customers' perspectives. We think about equity from our suppliers' perspectives. We think about equity from different customer groups' perspectives, making sure that economics of clean energy do not leave people behind because the cost of clean-energy transformation could be difficult to bear for some customers, such as low-income customers, more than others.
Our target is to minimize energy inequity. Our target also is to figure out who is being inequitably more impacted by our business and how we can manage these conditions. These are some of the examples of how we implement and track ESG.
PUF: As far as a differentiator, as to why Puget Sound Energy is a solid investment, is your ESG story a net help?
Kazi Hasan: It is. We don't have public equity, but we do have pension funds and long-term investment funds as shareholders. They consider ESG as one of the major differentiators allowing them to invest in us as a portfolio company.
ESG is one of the reasons why they're more interested in investing in PSE, because if you think about the riskiness of their investment in dollars and cents going into five, ten, thirty, forty years, PSE is an ESG improvement story.
What we are doing is ultimately de-risking the company. Although we will have to improve our communication of this to the public, with the private investors our communication is focused on what we are doing and how we are leading the charge.
It's also easier for us to convey the same messages to our large public debt creditors when we meet them in person and discuss our results and our strategic plans for future.
Many of our creditors depend on the publicly filed reporting on ESG by many of our peers, which in our case has not been quite up to a level that we can feel good about compared to these reports by companies who spend a lot of time and effort publicizing all their accomplishments in a compelling way. We've not been that good at reporting out ESG activities in the past, but we are working to improve and formalize our transparency in this area.
But the reality is when these folks, both our shareholders and creditors, look at what we are doing, when we go to those investor meetings, it becomes easier for us to communicate and say, yes, you may not have the good formal report or easily accessible metrics yet, but this is what I'm doing and this is the path we are on. These communications are made public.
PUF: Where is ESG going for Puget Sound? Also, industry wide?
Kazi Hasan: For Puget Sound, it's a framework that allows us to think about the company's future through the ESG lens. At the end of the day, we're de-risking the company in our business and operationally. When we think about de-risking a company, it is easy to think about financial results and valuation.
ESG is taking us a level below in terms of what drives the finances and valuation. That's in terms of what we are doing on a day-to-day basis, from the product we are making, the product we are selling, how we are making those, and how we are managing everybody that's involved in the company's operation, whether they're an employee, customers, or suppliers.
ESG as a framework is allowing us to go into the level of granularity that's helping us to manage where the action happens, not only manage the outcome. ESG is allowing us to stay forward looking and implementing our strategic goals to make sure that we are minimizing the risk for the company. That's how I see ESG for PSE.
My view is that ESG will be the accepted and dominant business and operational framework for our industry. It is also possible that ESG becomes the MO for almost every company, the way of doing business.
Assuming that happens, then we would be able to say that we have achieved the level of environmental prudence, social engagement, and a governance framework that allows us to provide and propel societal good. So, businesses and corporations are delivering the social good for which they get paid and that in turn is the basis for their long-term value.
CFO Roundtable conversations: