Deck:
The CEO Power Forum: Not all utility CEOs are created equal...
The CEO Power Forum: Not all utility CEOs are created equal...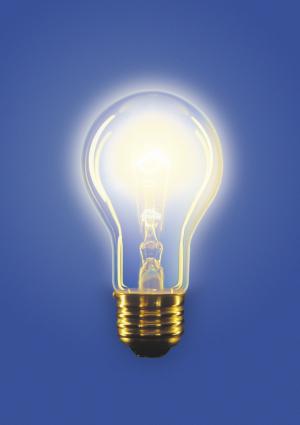 We take this to be self-evident after the bankruptcies, ratings downgrades, balance-sheet blowups, and financial debacles that took place in the industry in the last five years.
Those utility CEOs that kept the corporate ship sailing smoothly, growing their companies right through those turbulent times also evidenced this premise.
But while it's easy to judge in hindsight those that took on too much risk, bought too many plants, failed to execute their business plans, or were too ambitious, even a management guru might be hard-pressed to identify tomorrow's successful leaders.
The "back-to-basics" plan so well executed by the utilities in restoring investor confidence (and some executives say they never left back-to-basics) has had the unwanted benefit of once again painting the industry with a broad "plain-vanilla" brush.
While interest rates stay low and economic growth advances at a measured pace, utilities will continue to be the darlings of Wall Street, as a handful of utility indexes show single, and at times, double-digit increases in the last six months.
But some financial experts say such success cannot last forever. The party has to end. The record earnings multiples or price-to-earnings ratios being ascribed to the utility industry cannot last forever, they explain, as interest rates will rise, the economy will grow, and investors will cycle their investments.
Some say more consolidation is the answer. But others say that great leadership is the key to investor satisfaction, and that their companies will continue to enjoy high valuations and investments.
So, who comprises this next generation of leadership in the utilities industry? Who might very well change the industry's investment paradigm?
Public Utilities Fortnightly has endeavored to find the "ultimate" CEOs-those who are blazing a new path for their companies and for the rest of the industry. We chose six CEOs as among the industry's brightest stars:
Many of these companies have bucked the industry trend and have pushed into businesses, markets, and practices that had been written off in the overreaction to deregulation. Constellation Energy's Shattuck and TXU Corp.'s Wilder are proving you can run a profitable company in competitive wholesale and retail electricity markets. Shattuck comes from the investment banking world and Wilder originally came from the oil patch, so they offer a new vision-and new language-for the industry.
FPL Group's Lewis Hay not only runs one of the most environmentally conscious companies-FPL is the largest wind-energy operator in the country-but his company is involved virtually in every competitive wholesale energy market around the country. Cinergy's Corp.'s James E. Rogers, whose thoughts on global warming are shaping the industry's view on the environment, has engineered one of the biggest mergers (with Duke