Deck:
The new chairman discusses the meaning of the Energy Policy Act of 2005.
Author Bio:
Lori Burkhart is Fortnightly's legal editor.
The new chairman discusses the meaning of the Energy Policy Act of 2005.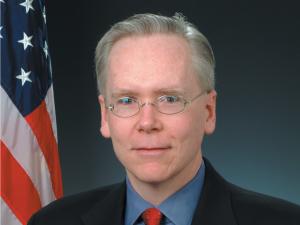 The wide-ranging Energy Policy Act of 2005, signed into law by President Bush Aug. 8, already is affecting the energy industry—and guaranteeing that the Federal Energy Regulatory Commission (FERC) will be a very busy agency.
After years of speculation, the bill finally repeals the Public Utility Holding Company Act of 1935 (PUHCA), likely leading to an expected uptick in utility mergers. So the law sensibly expands the authority of FERC over a number of holding company activities.
FERC approval now is required for an electric utility holding company to acquire securities or to merge with another utility. FERC further is given authority under the new law to review costs charged to utilities under inter-affiliate transactions, and FERC and state regulators will examine the books and records of companies in any electric or gas utility holding company system.
Other big changes for FERC: the commission must adopt incentives for investment by transmission companies, using performance-based rates, assured cost recovery, and rates of return sufficient to attract new capital. Also, FERC will appoint and oversee an electric reliability organization to set and enforce mandatory reliability requirements.
The commission reacted immediately by releasing an updated strategic plan for fiscal years 2005-2008. The first goal of the new plan is to promote development of a robust energy infrastructure, including implementation of the infrastructure provisions of the law. The second goal is to prevent the exercise of market power by reliance on effective competition. The third goal is prevention of the exercise of market power by reliance on effective regulation. Each goal contains numerous corresponding objectives.
FERC Chairman Joseph T. Kelliher then appointed veteran FERC attorney Cynthia Marlette to a newly established position overseeing the implementation of the commission's obligations under the energy bill. "The Energy Policy Act requires the implementation of 15 rulemakings in a very short period of time, and represents the most significant changes in FERC's responsibilities in 70 years," Kelliher said, adding that he is determined to meet the implementation deadlines set forth in the new law.
Public Utilities Fortnightly went right to the top at FERC and asked the new chairman what the future holds for the commission.
Fortnightly: Now that you have the top job at FERC, how would you describe your management style?
Joseph T. Kelliher: I am not sure how I would describe it. I want to have a fairly tight agenda, a fairly short list of top priorities. I don't think it is possible to have 101 priorities, so I think it is important to triage and decide what is most important and commit more resources to those things. That is one way I am going to proceed.
I have great confidence in the FERC staff; FERC has a very professional staff. What I'd like to do is identify goals and then work with staff and my fellow commissioners on how to identify options on how to pursue certain goals.
Fortnightly: So will we be seeing