Deck:
Budgets are expected to increase, even as new IT challenges present themselves.
Author Bio:
Christian Hamaker is managing editor of Public Utilities Fortnightly .
Budgets are expected to increase, even as new IT challenges present themselves.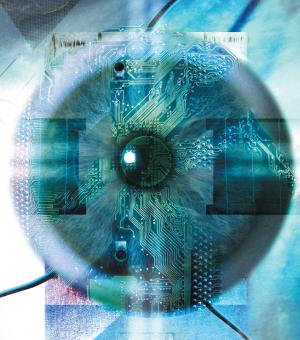 Change is inevitable, but for CIOs and technology officers in the energy field, change sets the parameters and ignites possibilities as they try to keep pace with current customer demands, and those expected in the near future.
As the utility industry continues its march—some might call it a retreat—toward a slow-growth, back-to-basics fiscal mentality, tech officers must find the balance between budget limitations and effective customer service. New computer systems, transmission technologies, and reliability issues—all put pressure on company CIOs and technology experts who play a key role in energy delivery and customer satisfaction.
The price tag for such efforts continues to loom large for information technology (IT) execs. A recent report from Energy Insights ("IT Budgets of Large Electric and Gas Utilities: Approach Planning With Cautious Optimism") shows that 43 percent of energy utilities with IT budgets in excess of $550 million expect their 2006 IT budgets to increase, helped by provisions in the Energy Policy Act of 2005.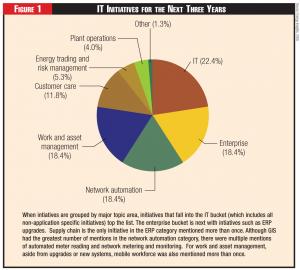 According to the report, median IT spending among large North American utilities organizations was $80 million in 2004, while the mean was just above $131 million. Combined electric and gas utilities spent $111.56 million on IT; electric utilities spent $127.402 million. "Respondents are even more optimistic about their 2009 IT budgets, with 52 percent expecting budgets to increase," the report states. Figure 1 breaks out expected IT expenditures for the next three years, while Figure 2 shows 2009 expectations.
For our annual CIO/CTO forum, Public Utilities Fortnightly talked with tech/information specialists at four companies representing different sectors of the energy industry:
Patricia Lawicki , CIO at California utility Pacific Gas and Electric Co. (PG&E);
Ken Fell , CIO at the New York Independent System Operator (NY-ISO);
Mark C. Williamson , vice president, major projects, at American Transmission Co.; and
John Seral , CIO at GE Energy.
Together, the interviews show how technology—both in the office, and in the delivery of energy—shapes the different role each officer plays, and how these officials try to manage NIMBYism, regulators, and other things that sometimes help, sometimes hinder their companies.— Christian Hamaker
Patricia Lawicki, CIO
Pacific Gas and Electric Co.
Fortnightly: You've been on the job about a year, correct?
Patricia Lawicki: Yes, nine months. Every month counts as a CIO. You learn more and more as you go through. I have a staff of 1,200.
Fortnightly: The role of CIO is different at each organization. What does it encompass at PG&E?
PL: Some CIOs are in charge of customer-service components, but I'm not. What I take care of are the actual systems that produce customer bills. I run all of the IT. I run the data center, all the servers, all of the programs, the software, the desktops, the networking, the radio systems, the phone systems.
Fortnightly: How has technology at the organization changed since you joined PG&E?
PL: Technology overall just continues to evolve, and every year is like