Deck:
FERC says it won't 'change' the native-load preference, but don't bet on it.
Author Bio:
Bruce W. Radford is editor-in-chief for Public Utilities Fortnightly .
FERC says it won't 'change' the native-load preference, but don't bet on it.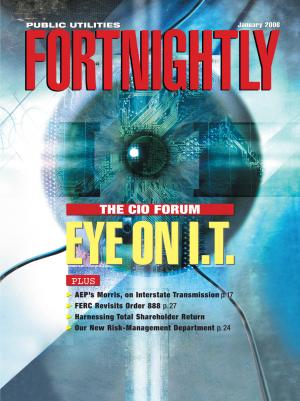 When the Federal Energy Regulatory Commission (FERC) opened wholesale power markets to competition a decade ago in Order No. 888, it codified a system for awarding grid access known as the pro forma Open-Access Transmission Tariff (OATT), founded on physical rights, and on the fiction that electrons travel along a "contract path."
FERC wanted to erase discrimination in transmission. The way to do it, it thought, was first to identify as the paradigm the transmission service already provided by the traditional, regulated, vertically integrated electric utilities on behalf of their captive ratepayers ("native load"). Then it would adopt rules to prevent those utilities from behaving badly when they offered transmission service to the independent power producers (IPPs) that sought to compete. In short, FERC's electric policy would echo its successful restructuring of natural-gas pipelines, built on the notion of "comparable" service. In electric markets, as with gas, everybody would get transmission service "comparable" to the (presumed) high quality already enjoyed by utilities and their native load.
Since then, the regional transmission organizations (RTOs) and independent system operators (ISOs) have gone their own ways, designing their own distinctive grid tariffs, built instead on the idea of financial rights, with features quite different from the original pro forma tariff. For them, the OATT is largely irrelevant. (However, these special RTO tariffs still must guarantee rights to customers either equal to, or superior to, those available under the OATT).
By contrast, for those regions still doing things the old way (Southeast, Rockies, Great Plains, Desert Southwest, Pacific Northwest, etc.), the OATT is very much relevant, though perhaps a bit out of date after 10 years of heavy use.
The issues arise: Should the commission "tinker" with the OATT, making only surgical changes to make it current? Or, do events instead warrant a complete overhaul?
For the better part of the last year, FERC Chairman Joseph Kelliher had been asking exactly these questions, suggesting in his public statements that the time had come for the commission to re-examine Order No. 888 and the OATT.
Finally, early last fall, FERC put the matter on the table, issuing its landmark "notice of inquiry" on discrimination and preference in transmission services. (See, FERC Docket No. RM05-25, Notice of Inquiry filed Sept. 16, 2005.)
How far, then, can FERC go in reforming the OATT? Better yet, should the transmission service provided by vertically integrated utilities to their native load still stand as the paradigm?
The answer to some extent depends on the law—what Congress did or did not say in the recently enacted Energy Policy Act of 2005 (EPACT), where it supposedly reaffirmed what is known as the native load "preference." But what if native load is getting a raw deal? A growing number of studies how the RTOs and ISOs have captured significant economies of scale by designing grid services to accommodate a power plant dispatch across broad regions. Yet many native ratepayers