Author Bio:
Laurie Duhan is director, choice programs and Sheldon Switzer is director, pricing and tariffs, at Baltimore Gas and Electric Co. in Baltimore, Md. The views expressed in this paper are those of the authors and do not represent the opinions of anyone else at Baltimore Gas and Electric or its affiliates. Some content in this article was drawn from a paper the authors presented at the Advanced Workshop in Regulation and Competition, Center for Research in Regulated Industries, Rutgers University.
Economist Thomas Sowell wrote, "The first lesson of economics is scarcity: There is never enough of anything to satisfy all those who want it. The first lesson of politics is to disregard the first lesson of economics."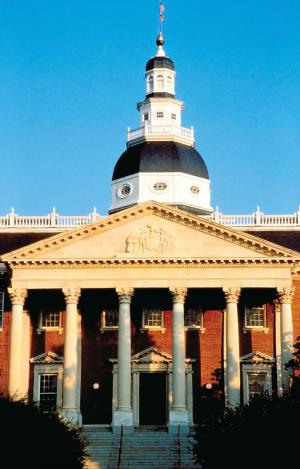 There's an inherent conflict between two public policy goals in states where electric and natural gas customers have the ability to shop for generation supply and gas commodity. One policy goal is to encourage the development of a vibrant competitive retail market for energy supply. This goal should be accomplished by ensuring the ability of retail suppliers to compete is not limited by inappropriate price signals or structural impediments. For example, any standard-offer service provided by the incumbent utility, to the extent practical, should reflect the full costs of service. Alternatively, policies designed to encourage retail choice that are not based on sound economic principles should be rejected.
Another public policy goal is to ensure that residential and small commercial customers will have a standard-offer service available from the utility. Often the goal is to ensure that the utility standard-offer service is available at the best possible price—low price, low volatility. But if standard-offer service is a Beauty what then are the implications for the development of a retail market? Some retail suppliers might wish to make standard-offer service into an ugly Beast. This will enhance shopping but will not be in the interest of the consumers. Is the development of retail choice compatible with the provision of a best-priced standard-offer service to residential and small commercial customers?
Industry Restructuring
In the past, utilities such as the Baltimore Gas and Electric Co. (BGE) were responsible for supplying and delivering natural gas and electricity. Customers could buy natural gas and electricity supplies only from the local distribution utility at prices authorized by the state's public service commission. Today, in many states, the supply of natural gas and electricity is deregulated and customers can choose to purchase their energy from competitive suppliers or customers can continue receiving their energy as a standard-offer service from the local distribution utility.
Natural gas deregulation and customer choice generally were far easier to implement for gas utilities as compared to electricity because the natural gas industry was not vertically integrated. Gas unbundling at BGE was an evolution occurring over two decades whereas electric unbundling was a revolution occurring over a relatively short period. The fundamental difference was found in the structure of the two industries.
Gas Industry Restructuring: Production of natural gas at the well, transmission through the interstate pipelines and delivery to customers through the local distribution system largely were provided by independent entities prior to customer choice. In 1985, Federal Energy Regulatory Commission (FERC) Order 436 encouraged open access and set unbundling in motion, but there still were obstacles to full access to the wholesale market. In 1992, FERC Order 636 required pipeline companies to provide open-access transportation services on a non-discriminatory basis. This had the effect of eliminating the pipeline merchant function and interstate pipelines no longer provided bundled transportation and commodity services. The local distribution company (LDC) then had to purchase the gas commodity in the wholesale markets and arrange for its transportation to the city gate.
Subsequently, natural gas deregulation at the retail level from the LDC perspective was largely a matter of allowing customers to make their own arrangements for the acquisition and transportation of gas supply. New rules needed to be established relating to the obligations of competitive gas suppliers and the LDC.
BGE's experience in introducing customer choice for gas developed over more than a 20-year period: Interruptible service customers were allowed to choose an alternative supplier in 1976; this choice was applied in progression from larger to smaller firm service non-residential customers starting in 1983 until all such customers could choose an alternative supplier by the last quarter 1998. For residential customers, customer choice started with a pilot of 25,000 accounts in 1997, then expanded to 50,000 accounts in 1998, with all customers allowed to choose an alternative gas supplier by the end of 1999.
At BGE, all gas customers pay the utility for the delivery of the natural gas from the city gate (where the interstate pipelines deliver gas) through the distribution mains and service lines to the homes and businesses in its service territory. When the customer elects to obtain gas-commodity service from a competitive supplier, the customer or the supplier must arrange for the transport and delivery of gas into the company's distribution system. The customer only may contract with a gas supplier that has obtained a license from the Maryland Public Service Commission (PSC) and has separately agreed to comply with terms and conditions applicable to all suppliers including: creditworthiness, responsibility for gas delivery, penalties for failure to deliver, balancing services and fees, assignment of firm pipeline transportation capacity, and allocation of peak-shaving activities.
Electric Industry Restructuring: The restructuring of the electric utility industry also began with changes in federal rules, including policies to encourage independent power production, to promote the development of competitive wholesale power markets and to require open access to the transmission system for all generators of electricity. In 1999, FERC Order 2000 called for the establishment of regional transmission organizations (RTOs) to operate and control the use of the transmission system with the goal of improving efficiency and reliability.
All of BGE's electric customers, since the effective date of July 1, 2000 for customer choice, have the option of purchasing electricity supply from third-party competitive suppliers or from BGE's standard-offer service. The deregulation of the vertically integrated utility in order to facilitate both wholesale and retail competition was a much more involved undertaking as compared to natural gas. The process essentially involved legislative and regulatory changes, at both the federal and state levels, to facilitate the separation of the core functions of the electric industry: generation, transmission and distribution. Today, generation competes in the PJM Interconnection wholesale electricity market and PJM, as the RTO, is responsible for the reliability of the electric power supply system. The restructuring of the electric utility industry and the deregulation of generation supply was accomplished by clearly breaking apart the traditional functions of the vertically integrated utility. Many issues needed to be resolved to facilitate the large-scale changes in the industry, including: sale or divestiture of generation assets, establishment of regional transmission markets as independent operators of the open-access transmission system, unbundling of the utility's rates, provisions for price protection (or frozen/capped rates during transition periods), stranded costs, etc.
Retail Choice: The success or failure of retail choice should not be judged by simple metrics showing the number or percentage of customers served by alternative competitive suppliers. Rather, with respect to a broad evaluation of energy markets, a first and foremost distinction must be made between wholesale competition and retail competition. It is imperative that both the supply of electricity and natural gas can be acquired in well-functioning wholesale markets providing reliable supply at competitive prices. Then the progress of retail choice should be evaluated separately for both mass market (residential and small business) customers and larger commercial and industrial customers. And finally, there is the fundamental conflict between the utility provision of supply services as a standard offer and the development of a robust competitive retail market.
Providers of Last Resort
The sale of natural gas by BGE as a standard-offer service is determined by a procedure that establishes gas prices based on the market price for gas at BGE's "city gate." A sharing mechanism, introduced in 1996, reflecting the difference between the market price for gas and the actual costs, provides an incentive for BGE to efficiently manage its gas acquisition costs in a manner that yields benefits to both ratepayers and the company.
The incentive-sharing mechanism provides for an equal sharing of the difference between the actual costs for gas and the market-based benchmark (the City Gate Index). If actual gas costs are less than the benchmark, then 50 percent of the savings will be credited to the customers' commodity costs. If actual costs are greater than the benchmark, then 50 percent of the difference will be added to the commodity rate. The mechanism is designed to encourage BGE, without being prescriptive, to implement innovative strategies for obtaining natural gas supplies that will yield lower prices to customers and create the potential for additional earnings for the utility's stockholders. In order to achieve the best possible results under the provisions that allow for a sharing of gains or losses as compared to the market indices, BGE has adopted risk-management strategies (hedging strategies) to manage commodity price risk, contracting strategies for the purchase of gas in spot, seasonal and long-term markets and strategies to optimize the value of pipeline and storage-capacity contracts (including participation in capacity-release markets).
The mechanism (referred to as market-based rates or MBR) provides BGE with economic incentives to acquire gas supplies at the lowest possible risk-adjusted price. BGE shares 50 percent of the net benefits if the actual cost of gas is less than the market-based benchmark; alternatively there is also the risk that BGE stockholders will absorb half of the excess costs should the actual gas costs exceed the benchmark. In addition to the above sharing mechanism, BGE has a financial incentive to pursue capacity release and off-system sales opportunities. From 1996 (beginning of the MBR mechanism) through the end of 2007, MBR customers have saved about $63.6 million (their 50 percent portion of the savings) versus what they would have paid for the gas at Index. This covers flowing, storage, LNG and hedging savings, but does not include additional savings from off-system sales or capacity-release credits.
The gas commodity price that BGE charges its customers also includes adders to reflect administrative costs for commodity billing, credit and collections and uncollectibles. To the extent BGE's gas-commodity price reflects current market conditions and applicable administrative costs, this sends the right price signal to both customers and alternative suppliers and, in that sense, reduces barriers to entry for suppliers. However, to the extent that BGE is highly successful at acquiring gas supplies at the best possible risk-adjusted price, this creates a challenge to suppliers not only to be efficient in pricing their product, but also to bundle their commodity supply with other value-added services.
The sale of electricity by BGE as a standard-offer service is determined by a procedure that establishes electricity prices based on a structured bidding process for electricity supply. The PSC approved an initial settlement establishing the local distribution utilities as the providers of last resort (POLR) in Maryland on April 29, 2003. The price to customers is based on a formula that includes: 1) the price the utility pays to wholesale suppliers for full-requirements generation service; 2) costs the utility incurs for network-integration transmission service and other transmission-related costs; 3) taxes; plus 4) an administrative charge that includes an adder to reflect the incremental costs of providing standard-offer service, including uncollectibles and a fixed per-kilowatt hour return to the utility. The overall structure requires that prices reflect market costs plus administrative costs and the utilities recover all costs and bear no market risks.
As wholesale prices have risen substantially in the last several years, the Maryland PSC has initiated proceedings, partially in response to legislative requirements, to examine a broad range of issues concerning electric-supply acquisition. While the LDC is charged with administering the bid process under the supervision of the commission, ultimately it is the competitive wholesale suppliers who must manage risks, develop supply portfolios and implement hedging strategies in order to participate in the bidding process in a profitable and efficient manner.
Best-Price Electricity
The Maryland PSC has instituted several proceedings to seek input on what changes, if any, need to be made to establish a competitive process through which investor-owned utilities obtain their electric supplies for residential and small business customers participating in standard-offer service. This competitive process must be "designed to obtain the best price for residential and small commercial customers in light of prevailing market conditions balanced by the need to guard against excessive price increases." [Public Utility Companies Article, Section 7-510(c)(4)]. Among issues that the commission has investigated are: the implementation of an actively managed portfolio of generation supplies for residential and small commercial customers; the requirement that utilities build new generation plants or acquire electricity supply through long-term contracts; the solicitation of bids by utilities for the procurement of cost-effective energy efficiency and conservation programs; permitting opt-out aggregation of residential and small commercial customers; the establishment of an office of retail market development; and the requirement that investor-owned electric companies purchase accounts receivables of electricity suppliers for residential and small commercial accounts.
Of significant concern to the Maryland PSC is whether the competitive wholesale market will provide sufficient capacity to meet Maryland's electricity needs in a reliable and least-cost manner. The Maryland PSC has recognized that "the net effect of restructuring was to remove state regulators from the role of determining the bulk of the costs associated with electricity rates … PJM not only manages the markets for wholesale electricity and its related components, but ensures the reliability of the electric system as a whole." 1 The potential shortfall of new generating capacity and transmission constraints into the mid-Atlantic region lead to concerns about price and reliability:
"Proponents of the status quo will argue that the deregulated market simply needs more time to adjust. But given the serious reliability and pricing issues Maryland faces, the threshold issue is whether 'waiting for the market to work,' with no guarantee that it will, is an acceptable alternative to some form of re-regulation. Under restructuring, as the General Assembly originally conceived it and as the federal laws creating the wholesale power market contemplated, new generation would be built according to market forces rather than regulatory or legislative fiat. In our view, it would be a mistake to entrust the reliability of Maryland's electric supply entirely to these forces. Some intervention is required in the immediate future."2
Notwithstanding substantive concerns about price and reliability, supply adequacy and issues relating to the competitiveness of the regional PJM wholesale market for electricity are largely beyond the jurisdiction of any individual state regulatory authority. Just as the states have little control over the production of gas at the wellhead and the transportation of gas over the interstate pipelines, the regulatory responsibility for ensuring workable competition and reliability for electricity in wholesale markets rests with FERC. Specifically, among other things, FERC regulates the transmission and sale of natural gas for resale in interstate commerce; regulates the transmission and wholesale sales of electricity in interstate commerce; ensures the reliability of high voltage interstate transmission system; and monitors and investigates energy markets. FERC notes that:
"National policy for many years has been, and continues to be, to foster competition in wholesale power markets. In each major energy bill over the last few decades, Congress has acted to open up the wholesale electric power market by facilitating entry of new generators to compete with traditional utilities. … The Energy Policy Act of 2005 strengthened the legal framework for continuing wholesale competition as federal policy for this country. The Commission has acted quickly and strongly over the years to implement this national policy." 3
Given that it is the federal government and not any individual state that has jurisdiction over the PJM market and the promotion of wholesale competition, is there any role remaining for the Maryland PSC? There clearly is an important role: The Maryland PSC has stated its intentions to "continue to expand and elevate its presence as an advocate at FERC, PJM and in other forums on behalf of Maryland's energy future, reasonable rates, and fairness in the wholesale electricity markets."4 This is an appropriate objective and a competitive wholesale market is crucial for the realization of fair prices at the retail level, whether the provider is the utility or a third-party generation supplier.
One recent example is the complaint filed by the Maryland PSC and several other parties at FERC (Docket No. EL08-67, May 30, 2008) concerning PJM's Reliability Pricing Model (RPM). (For related article, see Commission Watch, "Buyers Remorse.") The filing alleges: Capacity auctions at PJM have resulted in unreasonable rates (higher than those that would be produced in a competitive market or administratively determined under cost-based regulation); capacity auctions were extremely vulnerable to the exercise of market power; and existing generators will receive an unwarranted windfall. While it remains to be seen if there are any merits to the various issues raised in the complaint, it is certainly important for all interested parties to offer suggestions for improvements in market rules that will support efficient entry and pricing within the PJM wholesale market. However, while examining market rules to implement prospective changes is appropriate, it is unreasonable to seek any refunds for the bids that already have transpired; this is retroactive ratemaking and will, after-the-fact, change the compensation to parties that have made decisions to invest in capacity or demand resources based on the bid outcomes.
PJM reported in a May 15, 2008 news release that its auction for the planning year, June 2011 through May 2012, yielded a net increase in available resources of 4,238 MW of new generation and demand response. Constellation Energy recently announced that its Gould Street power plant, a 102-MW limited duty gas-fired plant, has returned to service after being idle for five years. The company stated on June 10, "Based on a new capacity market created last year by the PJM Interconnection … Constellation made the business decision to make the necessary investment to return the Gould Street plant to service. The new capacity market will help ensure sufficient generating capacity will be available in the future to meet times of high energy demand, and rewards electric generators for adding generating capacity that will be available during these 'peak' times." BGE also has bid into the auction a substantial amount of demand-side resources under its new PeakRewards program, which provides credits to participating customers for the control of central air conditioning under various cycling strategies using either a smart thermostat or radio-controlled switch.
The issues raised by the Maryland PSC et al. complaint will need to be addressed fully and might result in the identification of some areas in which market rules can be improved. However, concerns about the effectiveness of the competitive wholesale market will not be mitigated by requiring LDCs to build power plants or sign long-term contracts. Such an approach may have substantial unintended consequences. First and foremost, the regulatory landscape is strewn with the wrecks of well-intentioned policies aimed at providing administrative guidance for the construction of power plants (e.g., uneconomic PURPA contracts) or purchase-power agreements (e.g., contracts signed after the California electricity crises). Second, local initiatives aimed at requiring LDCs to build power plants or sign long-term contracts will distort current markets, create uncertainty and discourage construction of merchant generation, and place risks associated with generation supply back onto ratepayers. Under traditional regulation, consumers bore the risk for faulty investments (including the overbuilding of expensive capacity), instead of the utilities and their shareholders. Much of the momentum for the change to the reliance on competitive wholesale markets directly resulted from the perceived failure of traditional regulation. Perhaps now is not the time to turn back the clock and re-regulate.
Retail Choice vs. Standard-Offer Service
The choice is simple: Do we allow wholesale and retail markets to continue to develop? Do we want to allow investors to evaluate market conditions, expected future prices and take appropriate risks in choosing the best possible options for the construction of new generation? Or do we simply want to assume that rising prices for electricity are the result of the so-called failure of deregulation, and that the local regulatory authorities are better suited than the regional competitive wholesale market to ensure there is adequate supply at reasonable prices?
Given appropriate and diligent market monitoring to ensure that rules are in place and enforced so that the regional wholesale market is operating in a workably competitive manner, the competitive market will yield the best possible price. Mandated building or contracting for long-term supplies is not the way to achieve efficient and reliable power supplies.
Competition will encourage investment in generation capacity, will stimulate innovation and the deployment of new technologies, will foster supply diversity where alternative technologies and fuels are economically viable and most importantly will place risks and rewards for market decisions on investors, leading to efficient market outcomes. The competitive wholesale market will provide the best prices to utilities as standard-offer service providers, as well as to alternative competitive retail-electricity suppliers.
For some customers, retail choice is nearly the only option. BGE's electric customers who have established a PJM capacity peak-load contribution of 600 kW or greater are not able to obtain a fixed price for standard-offer service. Rather, the only backstop option available is an hourly priced service. Gas interruptible-service customers are not offered standard commodity service by BGE, but rather the customers must obtain gas-commodity service from a third-party supplier. However, gas may be provided by BGE from month-to-month on a best-efforts basis. With few exceptions, all of these large customers are taking service from competitive suppliers and there is clearly an incentive to seek a retail supplier that offers pricing, terms and conditions, and other services that meet the customers' needs.
For other customers, retail choice is an option, but a standard-offer service designed to provide best prices can be a challenge that needs to be overcome by suppliers. Such a challenge should not be met by so-called pro-competitive schemes such as opt-out aggregation or the purchase of receivables without any discount. Opt-out aggregation simply will create large volumetric risks for wholesale suppliers that will be reflected in higher standard-offer service prices for all customers. Proposals for the purchase of receivables, without appropriate discounts, will create market distortions and hidden subsidies that will raise the rates for all distribution or standard-offer service customers, depending on the incidence of the subsidies.
When suppliers resort to arguing that standard-offer service rates should be set as high as possible to allow competition to develop, they are helping neither regulators, customers, nor themselves. For larger customers, retail suppliers have been very successful in serving significant percentages of customers and loads. For mass-market customers (residential and small commercial), the key to the continued development of successful retail competition isn't artificial subsidies to encourage competition. Rather, competitive retail suppliers need a level playing field and the opportunity to compete.
A retail customer will receive just and reasonable prices for energy only if the PJM wholesale market is efficient and has effective market rules to facilitate entry. The utility offering of standard-offer service should be viewed as just one option for customers in the retail market. Competitive suppliers must offer packages of innovative pricing bundled with value-added services in order to effectively and profitably provide retail services to customers. Suppliers need to offer products that provide value depending on the individual requirements of their customers—most notably price levels, risk tolerance and need for additional energy services.
Endnotes:
1.Interim Report of the Public Service Commission of Maryland to the Maryland General Assembly, Part I: Options for Re-Regulation and New Generation, Dec. 3, 2008, pages 10-11.
2. Ibid, pages 11-12.
3. http://www.ferc.gov/industries/electric/indus-act/competition.asp
4. Ibid, Interim Report, p.2.