Deck:
T&D investments prioritize reliability and load growth.
Author Bio:
Scott M. Gawlicki is a Fortnightly contributing editor, based in West Hartford, Conn. Email him at s.gawlicki@excite.com.
T&D investments prioritize reliability and load growth.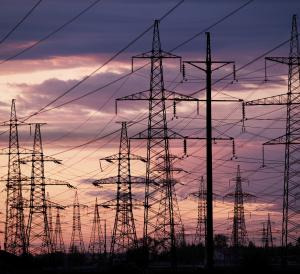 If anyone understands the challenges associated with modernizing the country's aging transmission and distribution (T&D) system, it's Laurie E. Aylsworth, vice president, transmission projects, at Berlin, Conn.-based Northeast Utilities (NU).
As one of the nation's largest electricity providers, NU is in the midst of a massive, five-year $3 billion-plus bulk power delivery system build-out that will add or upgrade a series of 115-kV and 345-kV transmission lines throughout Connecticut, New Hampshire and Massachusetts. Each will tie into, and ultimately improve, the reliability and performance of New England's regional transmission system as a whole.
"When it comes to making infrastructure improvements, it's sometimes like that arcade game 'Whack-A-Mole.' You resolve one issue and because of that the electrons begin to flow differently and another problem pops up. So you have to look at it from a big-picture perspective before you can address problems in a certain area," Aylsworth says.
Indeed, the state of the nation's aging T&D infrastructure is generating plenty of ink these days, and with good reason. After decades of minimal investment in T&D networks, it appears U.S. electric companies are finally stepping up to the plate.
According to an Edison Electric Institute (EEI) study released in May, transmission-only investments made by 65 shareholder-owned electric companies, (both vertically-integrated and stand-alone transmission companies) totaled some $15.2 billion between 1998 and 2003. However, EEI estimates that from 2004 to 2007, the same IOUs spent nearly twice that much, $29.3 billion, on network upgrades or build-outs compared to the previous five years (see Figure 1) .
Whether the up-tick in investment will continue remains to be seen. But T&D infrastructure improvements are at the heart of a number of major issues facing the industry today, including reliability, wholesale-power access, security, smart-grid and demand-response measures, wind and green-energy quotas in general.
And though it's perhaps too early to judge, even the recent economic downturn seems to be having little impact.
"We're looking at a capital-expenditure program of roughly $5 billion over the next five years for our three electric utilities (Pepco, Delmarva Power and Atlantic City Electric) and we feel confident in our ability to raise the funds," says William Gausman, senior vice president of asset management and planning at Washington D.C.-based, Pepco Holdings Inc. "Investors tend to look favorably on transmission projects because the FERC is consistent in its governance of the bulk transmission rate-making process. It's a formula rate, so investors know they will get a good, sound return with virtually no regulatory lag."
"I just returned from an industry gathering (which coincided with the U.S. bail-out announcement)," adds Martin Gross, head of Power Systems for ABB North America. "There were certainly plenty of discussions, but it didn't appear as though anyone would be changing their plans on transmission-related investments."
Against this backdrop, Fortnightly interviewed executives at three companies—NU, Pepco Holdings, and ITC Holdings—each of which has undertaken or is planning major transmission-system replacement and