Deck:
T&D investments prioritize reliability and load growth.
Author Bio:
Scott M. Gawlicki is a Fortnightly contributing editor, based in West Hartford, Conn. Email him at s.gawlicki@excite.com.
If anyone understands the challenges associated with modernizing the country's aging transmission and distribution (T&D) system, it's Laurie E. Aylsworth, vice president, transmission projects, at Berlin, Conn.-based Northeast Utilities (NU).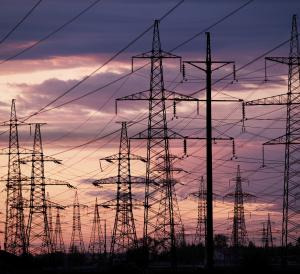 As one of the nation's largest electricity providers, NU is in the midst of a massive, five-year $3 billion-plus bulk power delivery system build-out that will add or upgrade a series of 115-kV and 345-kV transmission lines throughout Connecticut, New Hampshire and Massachusetts. Each will tie into, and ultimately improve, the reliability and performance of New England's regional transmission system as a whole.
"When it comes to making infrastructure improvements, it's sometimes like that arcade game 'Whack-A-Mole.' You resolve one issue and because of that the electrons begin to flow differently and another problem pops up. So you have to look at it from a big-picture perspective before you can address problems in a certain area," Aylsworth says.
Indeed, the state of the nation's aging T&D infrastructure is generating plenty of ink these days, and with good reason. After decades of minimal investment in T&D networks, it appears U.S. electric companies are finally stepping up to the plate.
According to an Edison Electric Institute (EEI) study released in May, transmission-only investments made by 65 shareholder-owned electric companies, (both vertically-integrated and stand-alone transmission companies) totaled some $15.2 billion between 1998 and 2003. However, EEI estimates that from 2004 to 2007, the same IOUs spent nearly twice that much, $29.3 billion, on network upgrades or build-outs compared to the previous five years (see Figure 1).
Whether the up-tick in investment will continue remains to be seen. But T&D infrastructure improvements are at the heart of a number of major issues facing the industry today, including reliability, wholesale-power access, security, smart-grid and demand-response measures, wind and green-energy quotas in general.
And though it's perhaps too early to judge, even the recent economic downturn seems to be having little impact.
"We're looking at a capital-expenditure program of roughly $5 billion over the next five years for our three electric utilities (Pepco, Delmarva Power and Atlantic City Electric) and we feel confident in our ability to raise the funds," says William Gausman, senior vice president of asset management and planning at Washington D.C.-based, Pepco Holdings Inc. "Investors tend to look favorably on transmission projects because the FERC is consistent in its governance of the bulk transmission rate-making process. It's a formula rate, so investors know they will get a good, sound return with virtually no regulatory lag."
"I just returned from an industry gathering (which coincided with the U.S. bail-out announcement)," adds Martin Gross, head of Power Systems for ABB North America. "There were certainly plenty of discussions, but it didn't appear as though anyone would be changing their plans on transmission-related investments."
Against this backdrop, Fortnightly interviewed executives at three companies—NU, Pepco Holdings, and ITC Holdings—each of which has undertaken or is planning major transmission-system replacement and upgrade projects.
How, we asked, did they prioritize their requirements? How did they address smart grid, reliability and capacity issues when deciding where to invest? And are growing environmental concerns impacting those decisions?
NU Upgrades
At NU, four projects are at or near completion. A new 20-mile length of 345-kilovolt (kV) electric-transmission line in southwestern Connecticut went live in 2006. Two projects—a new underground 115-kV line in the Stamford-Norwalk area and three new underwater solid-core (non-fluid filled) cables that replaced seven fluid-filled transmission cables that ran between Connecticut and Long Island, New York—will be completed by the end of 2008. A 69-mile project involving new overhead and underground lines and reconstructed existing lines cutting through 18 cities and towns in southwestern Connecticut is scheduled to be completed in early 2009.
Additionally, three more 345-kV transmission projects are in the development stage at NU, including new lines for central and eastern Connecticut and a new line in Springfield, Mass., a major distribution hub for southern New England. The three projects, which are scheduled to be completed by 2013, will improve reliability and save the region hundreds of millions of dollars in congestion charges.
"We're in the middle of the most dramatic reliability improvement in New England in 25 years," says Aylsworth. "We're maximizing the existing transmission-system operations, either by building new infrastructure, or introducing new technologies that make the existing system more efficient."
As is the case with other utilities, measuring network operations is a combination of the old and the new. In-house planners still provide system-wide oversight. However, they now rely on computer and software technologies to analyze system performance, monitor load growth within certain parts of the service territory, and plan transmission-system improvements.
"Data collection is one area of utility operations that's really changed. You can collect information from any number of grid components," says Fred Trice, senior manager in the global utilities practice at Mclean, Va.-based BearingPoint, a management and technology consulting firm. "For example, data from voltage regulators in your system's switching stations can tell you both the value of the load going through that system, as well as the operating condition of the regulator itself."
NU begins its planning process by using computer modeling programs to put existing T&D system through a series of "what if" scenarios that help determine the current state of operations; identify weak points within the grid; and test the impact of hypothetical upgrades.
"First, we identify problem areas. Planners can take the existing power flows and conduct what-if scenarios to determine what would happen if, for example, we lost a major generating unit, or two major lines due to lightning," Aylsworth explains.
Load-growth projections then are added to the mix. How will further growth within a region impact the existing system? Will the voltage levels be less than acceptable and if so, what upgrades will be needed and when? And, perhaps most important, how will those upgrades impact other parts of the transmission system?
That's where Aylsworth's Whack-a-Mole metaphor comes in. To overcome that, NU works closely with ISO New England, which operates the region's transmission grid. NU brings its proposed new projects to the attention of ISO New England technical committees, which include planners from other New England utilities. Once the ISO gives its approval, projects proceed to state and local siting reviews.
"That's a big change in the process. We used to identify one problem or one project, perhaps a new line or a substation at the intersection of line A and B," Aylsworth says. "Now we're replacing the old break-and-fix model. We've adopted ISO New England's philosophy. The solutions are much more comprehensive. We don't want to under or over-build."
Pepco's Path
Pepco Holdings has a similar working relationship with PJM, which oversees the grid-planning process in 13 states and the District of Columbia.
"We're a member of PJM and it has ultimate responsibility for the system," Gausman says. "But we have our own planning organization that monitors our parts of the system and reviews the (grid enhancement) recommendations from PJM. Since there are many utilities working with PJM, you tend to take a longer view of the planning horizon. In our case, we look ten years out."
Pepco's largest project is the $1.2 billion Mid Atlantic Power Project (MAPP), a 230-mile transmission line that will originate in Northern Virginia, cross southern Maryland and the Chesapeake Bay, and then travel up the Delmarva Peninsula and into southern New Jersey.
"We've made significant local upgrades to meet load growth, but there hasn't been significant bulk-transmission capacity additions in the eastern portion of PJM in many years. You can do the relatively small local projects, but you're always at the brink of the system's capacity," Gausman explains. "In recent years we haven't always been able to call on the most economical generation. So you run (more costly) generation in the region when you need that capacity. That congestion costs the region hundreds of millions of dollars annually."
In addition to relieving congestion and bringing additional power to its service territories, MAPP ultimately will work in concert with two other transmission projects currently under development: the Potomac-Appalachian Transmission Highline (PATH) and Trans-Allegheny Interstate Line (TrAIL).
The $1.2 billion PATH project, being developed by Allegheny Energy and American Electric Power (AEP), is scheduled to begin operations in 2012 and will run from West Virginia to Maryland. The $850 million TrAIL project is being developed by Allegheny subsidiary Trans-Allegheny Interstate Line Co. It's scheduled to begin operations in 2011 and will run from southwestern Pennsylvania to northern Virginia. Both are being developed to make it easier for PJM to move energy from west to east.
"Both of those projects will relieve congestion points in Pennsylvania, Maryland and West Virginia. But we didn't feel they went far enough," says Gausman. "They'll relieve congestion points in those states, but in our analysis they're not sufficient enough to bring energy to our service areas. MAPP will relieve congestion points further east. So yes, the three projects will complement each other."
Like NU, Pepco conducted studies to examine the limitations to its existing transmission system and came up with proposed solutions. Gausman says the studies indicated that without significant improvements, the company's transmission lines in the Delmarva Peninsula would be overloaded by 2013.
Load growth in the three Pepco territories, he says, surpasses that of surrounding territories. While the average load growth for utilities within PJM is currently 1.3 percent, Gausman says the average for Pepco, Delmarva and Atlantic City is 1.5 to 2.5 percent. Atlantic City, he adds, could see up to 5 percent growth in the coming years due to new development.
The MAPP project is still undergoing public reviews. If all goes as planned, the build-out will be completed in four stages over four years from 2011 to 2014.
ITC Invests
As an independent for-profit electric transmission company, ITC has been investing in upgrades as well. Since 2003, ITC has invested roughly $1 billion in infrastructure improvements. About $900 million went to upgrades in Michigan, with the other $100 million put toward the company's operations in Iowa.
"The system, by and large, is old," says ITC Holdings CEO Joseph L. Welch. "The average age of transmission circuit breakers and power lines is more than 25 years."
In 2003, the new company analyzed some 2,500 miles of overhead and underground transmission facilities in southeastern Michigan. The project involved collecting and analyzing data on everything from substations and transformers, to circuit breakers and SCADA systems. The analyses were used to determine when and how to upgrade various parts of the system.
"In Michigan, our focus was to look at those areas that needed major upgrades to improve reliability. The problem is the areas that need the most work usually can't sustain a prolonged shutdown. The load is critical and there are no other feeds coming in," Welch says.
As a result, upgrades in Michigan's heavily industrialized areas sometimes required preliminary meetings with local manufacturers to execute improvement projects around their work schedules. ITC's people would work on nights and weekends or, if feasible, try to take advantage of a manufacturer's vacation shutdown.
"Say, for example, we need to change out a circuit breaker. We might install the new wiring first and perform the actual change out later," Welch explains. "In a perfect world, we would finish that project in several days. But in most cases, it takes us several weeks. With other infrastructure upgrades, such as a new highway, inconveniencing the customer is acceptable. But in our industry, businesses can't afford a prolonged shut down. So you have to do your upgrades in small bites."
Like Pepco and NU, ITC also has a major infrastructure project in the works, in this case a proposed $2.6 billion project with AEP. The plan is to extend an existing 765-kV transmission system in the southwest corner of Michigan east across Michigan and then south where it eventually would connect to an existing 765-kV line in Ohio.
Welch says the proposed network would free up capacity on the existing 345-kV system in Michigan's Lower Peninsula and add as much as 5,000 MW of additional transmission capacity throughout the region.
As a result, ITC and AEP are looking into the feasibility of forming a joint venture to develop the project, which is currently under review by PJM and the Midwest ISO. If the project moves forward, it will be conducted in three phases and take approximately eight years to complete.
"We believe that line would decrease active power losses during peak conditions by 250 MW, which is equivalent to a small power plant. It's the ultimate green-power solution," Welch says. "We'd reduce our carbon footprint with no required lifestyle change."
Greening the Grid
In addition to improving system efficiency, enhancing bulk-power delivery will make it easier to move power generated within the country's central wind corridors to Eastern and Western load centers. But for the much-touted smart grid, the benefits are a bit more difficult to quantify, at least at this juncture.
"We are staying on top of it, but right now we're more focused on solving our grid-reliability problems," Aylsworth says. "We need these upgrades now. We can't wait for the smart grid to evolve."
But that doesn't mean NU isn't making new, smarter technologies part of its build-out. The replacement cables NU installed under Long Island Sound in 2006 are dielectric cables, which are more environmentally friendly, as well as more efficient and reliable, than the old liquid filled cables.
New gas insulated substations (GIS), an important part of the southern Connecticut projects, were chosen to improve reliability and reduce the substation footprint. Flexible AC Transmission Systems (FACTS) devices like static compensators were installed to improve voltage regulation and resolve voltage transients and power flow issues.
"Interest in GIS technology is increasing, especially in urban areas where real estate is at a premium. And I would say our U.S. FACTS orders have increased roughly 50 percent in the last two years," says Gross of ABB. "These devices are in high demand because they compensate for the reactive power on the grid, which relieves congestion and lets you move more energy over it."
As for smart-grid initiatives, Gross says the transmission-system improvements currently underway will play a key role in developing a self-healing grid.
"As an industry, we have sophisticated SCADA systems, FACTS and other devices needed to create a self-healing grid. But additional line or cable capacity is what's required," he says. "A SCADA system can detect a problem on one line and automatically switch power to another. But you need that other line."