Deck:
Renewable mandates will shift power to FERC but pose problems for RTOs.
Author Bio:
Bruce W. Radford is publisher of Public Utilities Fortnightly .
Renewable mandates will shift power to FERC but pose problems for RTOs.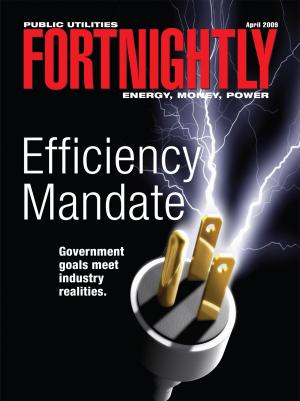 A recent survey conducted by the U.S Office of Personnel Management and reported by the Washington Post on March 13 ranked the Federal Energy Regulatory Commission as eighth best of some 37 federal agencies in terms "talent," and third in "leadership and knowledge."
Those skills were never so evident as when acting FERC chairman Jon Wellinghoff trooped up to Capitol Hill on March 12, to testify before the Senate Committee on Energy and Natural Resources regarding a new legislative proposal, known as the Clean Renewable Energy and Economic Development Act (S. 539), introduced March 5 by Senator Harry Reid (D- Nev.).
Wellinghoff gave a boffo performance on Capitol Hill, revealing himself to be an unabashed promoter both of renewable energy and of FERC's ability to make it a reality. He more than held his own in debating with the committee's more conservative Republican senators.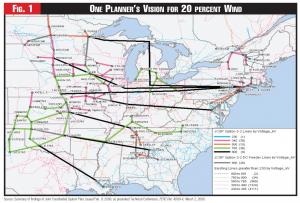 On the bill's fundamental purpose—to expand the electric transmission network to boost development of wind, solar, and geothermal power—Wellinghoff assured the Senate committee that yes, his agency is perfectly capable, if called upon, to take over from the states and the regional system operators virtually all essential tasks of orchestrating construction of a massive green-grid expansion, if the new Congress, as expected, enacts a 20-percent federal renewable portfolio standard (RPS).
Among other points, the bill asks the industry to identify geographic areas across the country that contain outstanding potential for renewable energy development, borrowing on the CREZ concept ("Competitive Renewable Energy Zones") first adopted in Texas. The bill then would set up two super-regional entities —one each for the Eastern and Western Interconnections, to be funded by a new federal rate surcharge.
These two interconnection-wide entities would conduct all planning, siting, and cost allocation required for a complete green makeover of the nation's transmission grid to tap renewable energy from the Great Plains and Intermountain West and transport it to more populous consuming areas.
Though state agencies could "consult" in the process, FERC would step in and take over if needed—a prospect that seems increasingly likely, given what we have seen lately with green-grid project proposals.
Back at the committee hearing, a few Senators inquired about the need for renewable energy versus more traditional nuclear and large-scale, fossil-fired central-station technology. On this topic Wellinghoff came loaded for bear, well prepared by his staff.
He did not flinch one iota, for example, when Sen. John McCain (R-Ariz.) asked him point blank whether nuclear power should qualify under S. 539 as "renewable." "No," was Wellinghoff's one-word answer.
"Remarkable," replied the dour-faced McCain, who said nothing more.
Nor did he blink when Tennessee's Bob Corker had sought to ruffle FERC's sails by asking how much redundancy was required under a 20-percent federal RPS to make up for wind's intermittency. Wellinghoff clearly embarrassed the Republican when he quickly shot back that no, wind actually requires less redundancy, due to its wider dispersion of smaller units. It is