New Opportunities: Dominion named Paul E. Ruppert as senior v.p.-Dominion Transmission, effective June 1, from v.p.-pipeline engineering and plant operations.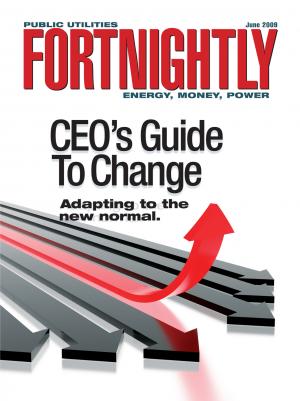 ITC Holdings Corp. appointed Edward M. Rahill to president of ITC Grid Development. Rahill was CFO of ITC Holdings, while managing the business activities of ITC Grid Development. Cameron M. Bready succeeds Rahill as senior v.p. and CFO of ITC Holdings. Bready also will serve as treasurer of ITC Holdings, a position held by Joseph L. Welch, the company's chairman, president and CEO. Bready was v.p. of finances at Northeast Utilities.
Ameren Corp. promoted Karen Foss to senior v.p., communications and brand management, from v.p., public relations at Missouri subsidiary, AmerenUE.
NV Energy appointed Punam Mathur as v.p. of human resources. He was senior v.p. for corporate diversity and community affairs at MGM Mirage.
OGE Energy Corp. announced the hiring of Sean Trauschke as CFO. He was senior v.p. of investor relations and financial planning for Duke Energy.
Integrys Energy Group named Larry T. Borgard, president and COO of Integrys Gas Group, to the position of president and COO-utilities. He also assumed the roles of president and CEO of Wisconsin Public Service and CEO of Upper Peninsula Power.
NSTAR appointed Philip Lembo as v.p. and treasurer, from assistant treasurer of investor relations and corporate finance.
Progress Energy appointed Rodney Gaddy as v.p. of its northern region from v.p. of administration at Progress Energy Florida.
Duke Energy hired Bill Tyndall as senior v.p., federal government and regulatory affairs in its strategy, policy and regulatory group. He was v.p. for corporate development and strategy at Cinergy and most recently with NatSource.
Cleco Corp. named Darren J. Olagues its senior v.p. and CFO. Olagues was v.p. of asset management and development for Exelon Power. Interim CFO R. Russell Davis will continue as chief accounting officer and assume the role of v.p. of investor relations.
FirstEnergy announced that Martin L. Hall, former chief of staff of the White House Council on Environmental Quality, was named v.p., energy policy. Mark T. Clark, executive v.p. strategic planning and operations, was elected v.p. and CFO, succeeding Richard H. Marsh, senior v.p. and CFO, who will retire July 1.
PSEG named Christine M. De Stefano as v.p.-compensation and benefits. She held the same position with Alpharma Inc.
Northern Power Systems appointed William E. Decker as chief human resources officer. He was senior v.p., human resources, at National Life Group. The company also appointed James C. Shay as CFO. He was senior v.p. and CFO at BHA Group Holdings.
EnerNOC promoted Brad Davis to v.p. of utility sales.
Boards of Directors: The Electric Power Research Institute (EPRI) elected Gil C. Quiniones, COO of the New York Power Authority, to a four-year term on the board. He was nominated to the 32-member EPRI board by the American Public Power Association to occupy a seat designated for the public-power sector.
Unitil shareholders re-elected William D. Adams, Robert G. Schoenberger and Sarah P. Voll to the board of directors for three-year terms.
NRG Energy appointed Gerald Luterman, former executive v.p. and CFO of KeySpan, to its board.
DTE Energy elected Mark A. Murray, president of Meijer Inc., and Gerard M. Anderson, president and COO of DTE Energy, to its board.
The New York Independent System Operator (NYISO) announced the unanimous election of Ave M. Bie and Michael B. Bemis to its board.
We welcome submissions to People, especially those accompanied by a high-resolution color photograph. E-mail to: people@pur.com.