Deck:
Transforming DR and smart-grid policies into reality.
Author Bio:
George E. Johnson ( johnsong@dicksteinshapiro.com) is a senior counsel in the energy practice at Dickstein Shapiro LLP. This article reflects his views and not necessarily those of Dickstein Shapiro or clients of the firm.
Transforming DR and smart-grid policies into reality.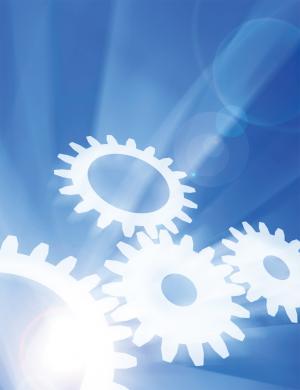 Policies promoting energy conservation and demand-side management have been around for decades with meager levels of customer participation, so it's legitimate to ask: Why does it matter that Congress has declared demand-response and smart-grid development to be the policy of the United States? 1 In fact, the combined forces of federal and state policy initiatives and changing public attitudes toward energy and the environment are about to fundamentally change how Americans deal with electricity.
Two main factors are responsible: First, congressional action—through the Energy Policy Act of 2005 (EPAct), the Energy Independence and Security Act of 2007 (EISA), and the American Recovery and Reinvestment Act of 2009 (ARRA)—not only required the states to consider implementation of demand response (DR) and smart-grid capabilities, but placed the full weight of federal policymaking and financial power behind that effort. Congress required the federal government to set standards and create an institutional framework for DR and the smart grid. It has provided billions of dollars for federal technical assistance and stimulus program matching funds to enable, guide, and support the states and utilities in making the investments and enacting the rules and processes necessary for every electricity customer to become an active participant in the nation's electrical grid.
Second, cultural and economic currents are at work that favor the germination of these policies. There is an emerging consensus among policymakers and the public that fundamental changes are required in the manner in which we produce and use energy if we are to preserve the environment for future generations. As a result, state regulators and the ratepayers they serve are coming to understand and accept that DR and a smart grid enhance environmental, energy security, and economic objectives that are central to our nation's and the world's future by increasing the use of renewable energy, combating climate change, reducing emission of harmful pollutants, reducing vulnerability to insecure fuel sources, and fostering prosperity through technical innovation.
Customer Participation Levels
Current data show that DR and use of smart meters still remain at very low levels. At the end of 2008, the Federal Energy Regulatory Commission (FERC) estimated that about 8 percent of all customers were on some type of DR program, comprising about 5.8 percent of total peak load. 2 The Department of Energy (DOE) estimates that about 4.7 percent of all electric meters are advanced meters, 3 and the FERC estimates that only about 1 percent of customers are on time-of-use pricing. 4 However, this data doesn't capture or measure regulator, utility and derivative commercial and investment activities that are setting the stage for a transformation in end-use customer participation in the grid. The state regulatory and legislative initiatives Congress hoped to stimulate by EPAct and EISA have in fact been undertaken, with well over half the states completing some type of