Generation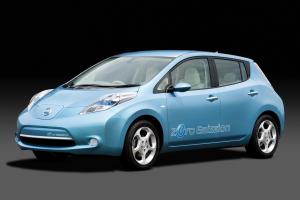 Siemens Energy has been awarded an 18-month, $300,000 R&D program by the Illinois Clean Coal Institute to study the effects of coal and coal-derived syngas combustion on the behavior of material and coating degradation in utility boiler and gas turbine environments. Focus areas of the research program will explore materials degradation modes in integrated gasification combined-cycle (IGCC) systems and utility boilers. The program will evaluate super alloy and alternative coatings, including nanotechnology materials suitable for use in flue gas streams from the combustion of coal, syngas, high hydrogen fuels and from future oxy-fuel fired systems.
Broadlands Financial Group, an international owner's representative and construction controls firm based in Villanova, Pa., announced that Green Energy Capital Partners, the project developer, engaged Broadlands as its owner's representative to develop a 10.6-MW solar park in Nesquehoning, Pa. The project is in the final stages of permitting with construction expected in the early spring. The PA Solar Park will consist of 10,000 photovoltaic solar panels arrayed on dual-axis trackers and will produce approximately 16 million kWh annually—enough to power 1,450 homes. The project will be constructed over a five-month period, create 50 full-time and 15 part-time jobs locally during construction and provide more than $3 million in wages. Once operational, the park will employ four full-time employees.
Gazoo Energy Group entered into a joint venture with Regenedyne, a manufacturer of maglev wind turbines that use full-permanent magnets to nearly eliminate friction by floating the blades above the base. The technology is capable of scaling to massive sizes, with one turbine able to replace 1,000 traditional windmills and power 750,000 homes. Additional benefits include the ability to generate power with winds as slow as three miles per hour and operating costs that are 50-percent cheaper than regular windmills. Gazoo Energy Group plans on building and financing a wind turbine plant.
One Block Off the Grid (1BOG), a solar consumer advocacy group, launched the company's first East Coast solar group purchasing campaign. Homeowners throughout the northern part of New Jersey now can join the Northern New Jersey 1BOG solar campaign and buy residential solar energy at a group discount rate of only $5.45 per watt. This is a 16-percent reduction over standard rates for solar in the region for 2009. After evaluating local installation companies, 1BOG selected Rockaway, N.J.-based solar installer, The Solar Center, as campaign partner to service the Northern New Jersey 1BOG community.
Confluence Solar, located in Missouri, will invest $200 million in a manufacturing, warehousing and distribution facility in Clinton, Tenn., near Oak Ridge National Laboratory. Confluence Solar manufactures high quality, mono-crystal silicon ingots that increase the efficiency and lower the cost of solar photovoltaic solar power generation.
Lumos Solar, a designer and distributor of solar electric and solar thermal products, hosted its first solar education and training classes last December in Boulder, Colo. It now is running four training classes each month. Lumos has built a facility for comprehensive solar electric and solar thermal training that covers both system education and hands-on installation training. The training is geared towards plumbing, mechanical and electrical contractors that want to gain access to the solar industry. Many contractors know in theory how to install solar systems but they lack the practical knowledge to finish a job. Lumos' training gives them the education and ability to complete their first solar installations. Participants receive 40 hours towards their hours that are required for NABCEP certification.
Energy Services
EnerNOC, Inc. announced that Stater Bros. Markets, the largest privately-owned supermarket chain in southern California, has earned payments of approximately $250,000 annually for reducing non-essential electricity usage during periods of peak demand, high electricity prices, and other system needs. As part of EnerNOC's demand-response program, Stater Bros. stores throughout the San Diego region and Southern California Edison service territory get free basic access to PowerTrak, EnerNOC's web-based energy management software, to identify additional cost-saving opportunities through better energy management.
Storage & EVs
The U.S. DOE has closed a $1.4 billion loan agreement with Nissan North America. The loan will support the modification of Nissan's Smyrna, Tenn., manufacturing plant to produce the Nissan LEAF, a zero-emission, all-electric vehicle, and the lithium-ion battery packs to power them. The loan originated through DOE's loan guarantee program, and was issued as part of the Advanced Technology Vehicles Manufacturing Loan Program, a $25 billion program authorized by Congress as part of the Energy Independence and Security Act of 2007. The program is designed to accelerate the development of vehicles and technologies that increase U.S. energy independence, create cleaner means of transportation and stimulate the economy.
Ioxus launched a new family of large cell prismatic electrochemical double layer capacitors (EDLC) for transportation and utility applications that are lower in cost for the overall system design. The 1,000-, 3,000- and 5,000-Farad (F) ultracapacitors are smaller in size with increased energy and power density compared to products of other industry players. A wide range of high-power applications, such as transportation, electric utility, material handling, industrial bridge power and renewable energy generation require low-cost and long-operating-life energy storage systems for optimal performance. Ioxus EDLCs can be used as sole energy storage devices or can be combined with other types of energy storage devices, such as batteries or fuel cells, to meet the user's power demand requirements. In this combination, ultracapacitors expand the system's charge and discharge capabilities into shorter response times, extend the life of other, lower-power elements and open up new options for energy storage applications.
American Electric Power (AEP) and S&C Electric chose International Battery to supply large-format lithium-ion rechargeable batteries for a community energy storage (CES) system in Ohio. The CES project is aimed at providing the utility with load-leveling, backup power and grid-regulation capabilities, as well as support for plug-in vehicle deployment. The project is part of AEP Ohio's gridSMART demonstration project, funded in part by $75 million in federal stimulus funding.
The Southern California Public Power Authority (SCPPA) and Ice Energy announced plans to undertake the nation's first utility-scale, smart grid-enabled distributed energy storage project. The 53-MW project will help to reduce permanently California's peak energy demand by shifting as much as 64-Gigawatt hours of on-peak electrical consumption to off-peak periods every year, reducing exposure to costly peak power and improving the reliability of the electrical grid. The project will be implemented by SCPPA member utilities throughout Southern California.
Toshiba established U.S.-based sales and technical support for its new product, the Super Charge Ion Battery, SCiB. This nano-based lithium technology is noted for its rapid charging capability of 90-percent charge in less than 5 minutes, long life of more than 10 years even at rapid charge rates, and excellent safety performance. Toshiba's international headquarters in Houston, Tex., will support the SCiB product line, and the product team will focus on business development activities, battery pack design, prototyping, assembly, technical support, and service.
Metering
Itron announced two major delivery milestones for both its legacy Centron electricity meters, as well as electricity and gas end points for its smart-grid platform, OpenWay. To date, more than 30 million Centron meters have been shipped to utilities throughout the world. Introduced in 1998, Itron's Centron electronic residential meters helped the company expand its business in digital meters and automated meter reading (AMR) systems—a cumulative market share of nearly 50 percent in North America and 30 percent globally. Coinciding with this milestone, Itron also announced the shipment of 1 million OpenWay units. The shipments support several utilities' smart-grid deployments including CenterPoint Energy (Texas), DTE Energy (Mich.), and in California, San Diego Gas & Electric, Southern California Edison, and Glendale Water and Power.
Morgan Technical Ceramics (MTC) introduced its piezo electric ceramic components and ultrasonic sensors for flow measurement of utilities, including gas, heat and water. Ultrasonic flow measurement devices are a key component of smart meters. MTC's piezoceramic components for measuring flow, distance and level have excellent acoustic sensitivity and mechanical strengths to withstand high pressures. MTC offers a range of electrode materials and geometries to help customers with efficient high-volume manufacturing. Ultrasonic flowmeters are a solid state technology with no moving parts, making them more reliable than conventional mechanical meters. They suffer no pressure loss, offer nearly maintenance-free operation and are more accurate than many competing systems. In addition, they are more adaptable to electronic displays of energy use.
ecobee unveiled its second product, the ecobee energy management system (EMS), at the 2010 AHR Expo in Orlando. Designed for the commercial market, the ecobee EMS is intended for applications where a simple thermostat doesn't provide adequate controls and functionality and a full-scale building automation system is too complex and cost prohibitive. The ecobee EMS was designed to: 1) be extremely easy to use; 2) reduce operating costs; and 3) deliver increased energy conservation. The EMS comes with a dedicated Web portal that allows users to remotely control and monitor HVAC systems and also to identify, analyze and troubleshoot performance issues. Using the EMS, a building manager can create standard operating procedures across multiple properties and compare, contrast and audit energy consumption levels for each property. Users also can configure the ecobee EMS to send alerts and service reminders.
Smart Grid
S&C Electric announced an investment in the future of the smart grid with its new advanced technology center (ATC) in Chicago. The ATC features a high-power testing laboratory that will enable S&C to test its smart-grid products at home rather than at labs outside the United States, thus accelerating the development and delivery of solutions critical to integrating renewable energy resources to the grid—particularly at the distribution level. Such innovations include automatic service restoration, energy storage and power quality equipment needed for the smart grid. The advanced testing facility also provides a location for independent quality and performance verification testing, which customers often require before deploying equipment on their systems. The ATC will also house S&C's research and development offices, plus expanded polymer molding operations.
Utility Integration Solutions (UISOL) launched UISOL Software, a wholly owned subsidiary that will focus on expansion and support of its growing portfolio of integration software solutions for smart-grid applications. UISOL Software is headquartered in Walnut Creek, Calif., with a major solution center in Santa Clara. Its integration support products help utilities comply with interoperability standards and specifications such as IEC 61968, MultiSpeak and OpenADR. Its DRBizNet software is used by utilities, service providers and ISOs for demand-response management and integration. Utilities are implementing new applications for smart metering, demand response and integration of renewable energy sources as they begin building out a smarter grid. UISOL integration software solutions are aimed at dramatically reducing the cost of integration and reducing the time line and risks associated with systems integration efforts.
The ZigBee Alliance, a global ecosystem of companies creating wireless solutions for use in energy management, residential, commercial and consumer electronics applications, has started development of ZigBee Retail Services, a new standard focusing on the retail experience from point-of-manufacture to point-of-sale. This effort is expected to utilize the wide range of ZigBee's existing profile capabilities, fully leverage the advantages of ZigBee's open global solution set, and add significant new capabilities to improve the retail supply chain. The anticipated result for the retail market is a significant improvement in quality and supply chain management and efficiency, in addition to enhanced customer satisfaction. It will define applications for mobile terminals and offer plug-in modules to simplify adoption.
Mergers & Acquisitions
Trimble acquired the assets of privately-held Pondera Engineers based in Post Falls, Idaho. Pondera is an engineering and development company offering services and software tools for siting, designing, optimizing, and maintaining high-voltage power transmission and distribution lines. Pondera provides enterprise software solutions and design services for electric transmission line system operators (ISOs), engineer, procure and construct contractors (EPC) and vertically integrated utilities (IOUs). Its software suite includes TL-Pro Design Studio, PoleSTAR and Nip&Tuck solutions.
The AREVA group agreed to sell its transmission and distribution business to Alstom and Schneider Electric. The sale values AREVA's T&D business at 4.09 billion Euros. It requires the buyer to maintain all European sites for a three-year period, and AREVA's European employees are to be offered a similar position in the same geographical area at an equivalent qualification level and without loss of compensation or seniority. Unless the economic situation deteriorates significantly, there will be no layoff program except for voluntary terminations.