Generation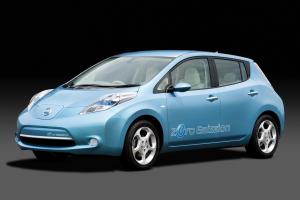 Siemens Energy has been awarded an 18-month, $300,000 R&D program by the Illinois Clean Coal Institute to study the effects of coal and coal-derived syngas combustion on the behavior of material and coating degradation in utility boiler and gas turbine environments. Focus areas of the research program will explore materials degradation modes in integrated gasification combined-cycle (IGCC) systems and utility boilers. The program will evaluate super alloy and alternative coatings, including nanotechnology materials suitable for use in flue gas streams from the combustion of coal, syngas, high hydrogen fuels and from future oxy-fuel fired systems.
Broadlands Financial Group , an international owner's representative and construction controls firm based in Villanova, Pa., announced that Green Energy Capital Partners, the project developer, engaged Broadlands as its owner's representative to develop a 10.6-MW solar park in Nesquehoning, Pa. The project is in the final stages of permitting with construction expected in the early spring. The PA Solar Park will consist of 10,000 photovoltaic solar panels arrayed on dual-axis trackers and will produce approximately 16 million kWh annually—enough to power 1,450 homes. The project will be constructed over a five-month period, create 50 full-time and 15 part-time jobs locally during construction and provide more than $3 million in wages. Once operational, the park will employ four full-time employees.
Gazoo Energy Group entered into a joint venture with Regenedyne, a manufacturer of maglev wind turbines that use full-permanent magnets to nearly eliminate friction by floating the blades above the base. The technology is capable of scaling to massive sizes, with one turbine able to replace 1,000 traditional windmills and power 750,000 homes. Additional benefits include the ability to generate power with winds as slow as three miles per hour and operating costs that are 50-percent cheaper than regular windmills. Gazoo Energy Group plans on building and financing a wind turbine plant.
One Block Off the Grid (1BOG), a solar consumer advocacy group, launched the company's first East Coast solar group purchasing campaign. Homeowners throughout the northern part of New Jersey now can join the Northern New Jersey 1BOG solar campaign and buy residential solar energy at a group discount rate of only $5.45 per watt. This is a 16-percent reduction over standard rates for solar in the region for 2009. After evaluating local installation companies, 1BOG selected Rockaway, N.J.-based solar installer, The Solar Center, as campaign partner to service the Northern New Jersey 1BOG community.
Confluence Solar , located in Missouri, will invest $200 million in a manufacturing, warehousing and distribution facility in Clinton, Tenn., near Oak Ridge National Laboratory. Confluence Solar manufactures high quality, mono-crystal silicon ingots that increase the efficiency and lower the cost of solar photovoltaic solar power generation.
Lumos Solar , a designer and distributor of solar electric and solar thermal products, hosted its first solar education and training classes last December in Boulder, Colo. It now is running four training classes each month. Lumos has built a facility for comprehensive solar electric and solar thermal training that covers both system education and hands-on installation training. The training is geared towards plumbing,