Deck:
California defends its cogen feed-in tariff—complete with its own virtual carbon tax.
Author Bio:
Bruce W. Radford is publisher of Public Utilities Fortnightly .
California defends its cogen feed-in tariff—complete with its own virtual carbon tax.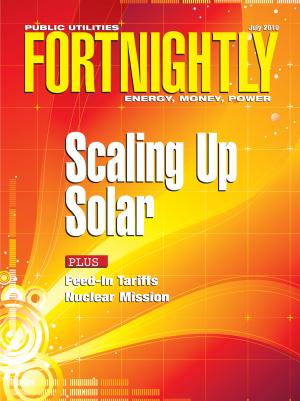 In last month's issue, professor Steven Ferrey, from Boston's Suffolk University Law School, outlined in the pages of the Fortnightly how the Federal Power Act (FPA), the filed-rate doctrine, and the U.S. Constitution's Supremacy Clause raise serious obstacles for state lawmakers or utility regulators in the United States trying to set up a European-style "feed-in" tariff (FIT).
That's a state-imposed rule that would force retail utilities to buy power at wholesale from renewable or similarly favored green energy suppliers—a regime not appreciably different from the "must-take" purchase obligation imposed on utilities for power produced by qualifying cogeneration facilities (QFs) that was introduced in the United States three decades ago with the 1978 PURPA law. ( See " FIT in the USA ," June 2010 )
The authors noted how many states today are contemplating their own next-generation feed-in tariffs, going well beyond PURPA, and offered suggestions on what sort of FIT program design might suffice to win a vote of approval from FERC. And in particular, the authors cited a new case now pending at FERC that might well decide whether the FIT model can work in the United States.
The case involves a FIT adopted late last year by the California Public Utilities Commission (CPUC), requiring retail utilities to put together offers to buy power at wholesale from high-efficiency, combined-heat-and-power (CHP) facilities up to 20 MW in capacity. It comes before FERC in the guise of two petitions filed in early May—one by the CPUC, the other by retail utilities who oppose the state commission. Each asks the feds to rule on whether FERC's exclusive jurisdiction over wholesale electric rates should pre-empt California's attempt to force utilities to buy green power through a state-implemented feed-in tariff.
By early June, comments and arguments began to trickle in from utilities, regulators, trade groups, and industrial customers, showing little common ground between disparate interest groups. If anything, the answer to the pre-emption question seems more muddled now than when the process started. In fact, only one point seems clear: The real fight, it appears, is over the price the utilities would have to pay for cogenerated power.
The CPUC approved its feed-in tariff for CHP facilities late last year and refined its policy this spring with the addition of certain clarifications (s ee Decision 10-04-055, Apr. 22, 2010, modifying Decision 09-12-042, Dec. 17, 2009 ). The two orders were issued to implement California Assembly Bill 1613, the "Waste Heat and Carbon Emissions Reduction Act," enacted in 2007. Among other points, AB 1613 required retail electric utilities to offer contracts to buy power from CHP systems placed in operation after 2007 that satisfy certain efficiency standards relating to energy conversion rates and emissions of greenhouse gases (GHG). In fact, to qualify under AB 1613, CHP systems must meet a higher overall efficiency standard than that currently required for qualifying cogeneration facilities under PURPA.
And just as important, the utility offer